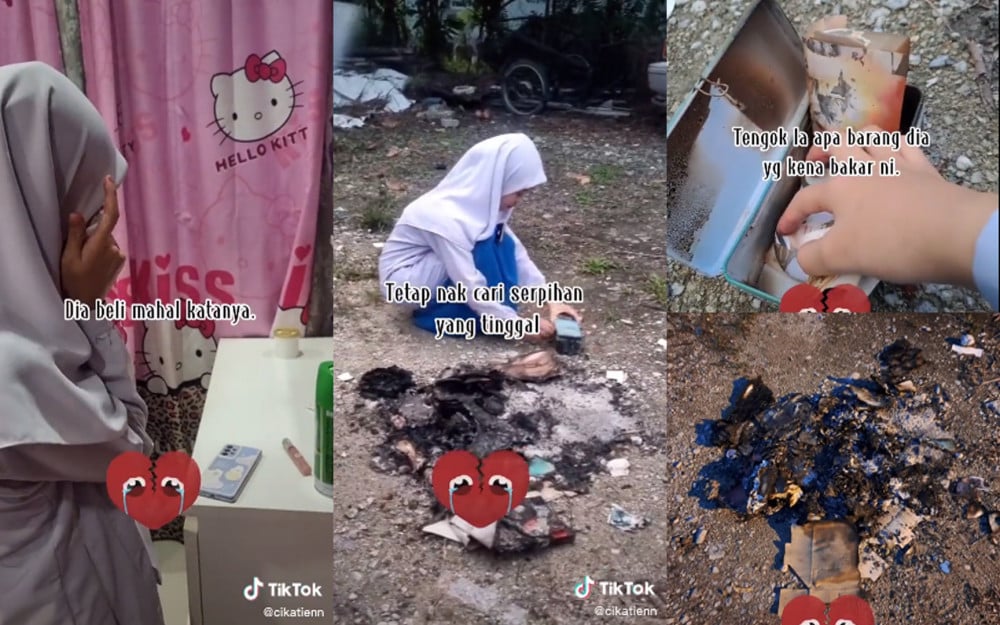 One of the specialties of being a K-pop fan is collecting the special merchandise and albums released by your favorite group. Of course, collecting these items might become costly, but fans are able to have memorabilia of their favorite artists.
The K-pop industry specializes in this field, as entertainment companies constantly release limited-edition merchandise for fans to collect. Students must either ask their parents to purchase these items or use their allowance money. At times, friends gift these merchandise to each other.
Recently, one video went viral on social media as it showed a K-pop fan crying after her parents burned all her precious K-pop merchandise and garnered much sympathy from other K-pop fans.
The video was shared by others with the caption, "If you can't be supportive parents, you can just talk slowly before taking action to burn all the items plus some items that your friends gave you. If you don't like the k-pop stuff in the house, tell them to sell it back or give it to someone who wants it."
In the video, a young girl is seen crying in her room. Soon viewers are shown the reason the girl was crying as the girl is seen sitting outside going through a pile of ashes. It is revealed through the video that the parents had burned her K-pop goods because the girl was obsessed with K-pop.
Many fellow K-pop fans have posted comments of concern for the girl in the video and hope she is not too hurt by this. Netizens commented, "If you can't respect your children then why have children in the first place? My heart breaks for her so much, I hope she's okay", "'Why doesn't our daughter speak to us anymore?' Lol this is why," and "I hope she's able to recover soon."