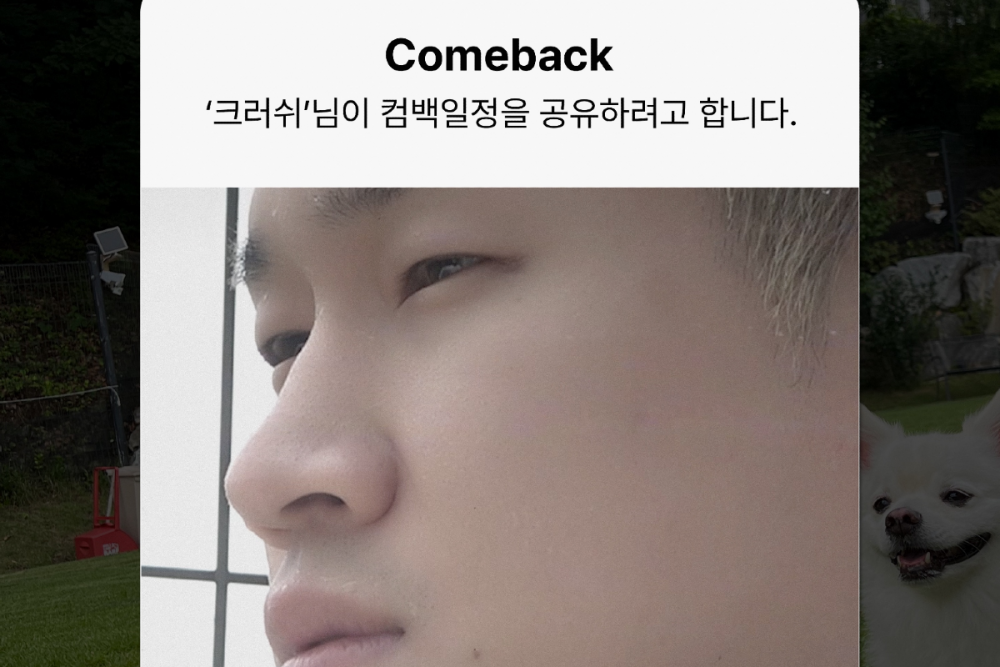 Earlier on September 8, P Nation first announced Crush's first comeback in two years through a teaser released on their official SNS.
Following the announcement with a short clip of Crush filming what seems to be the MV for this upcoming single, P Nation have been consistently putting out a series of hilarious photos reiterating the R&B singer's comeback.
Check them out below!
"Comeback
This is an announcement for 'Crush's' scheduled comeback.
Decline Accept"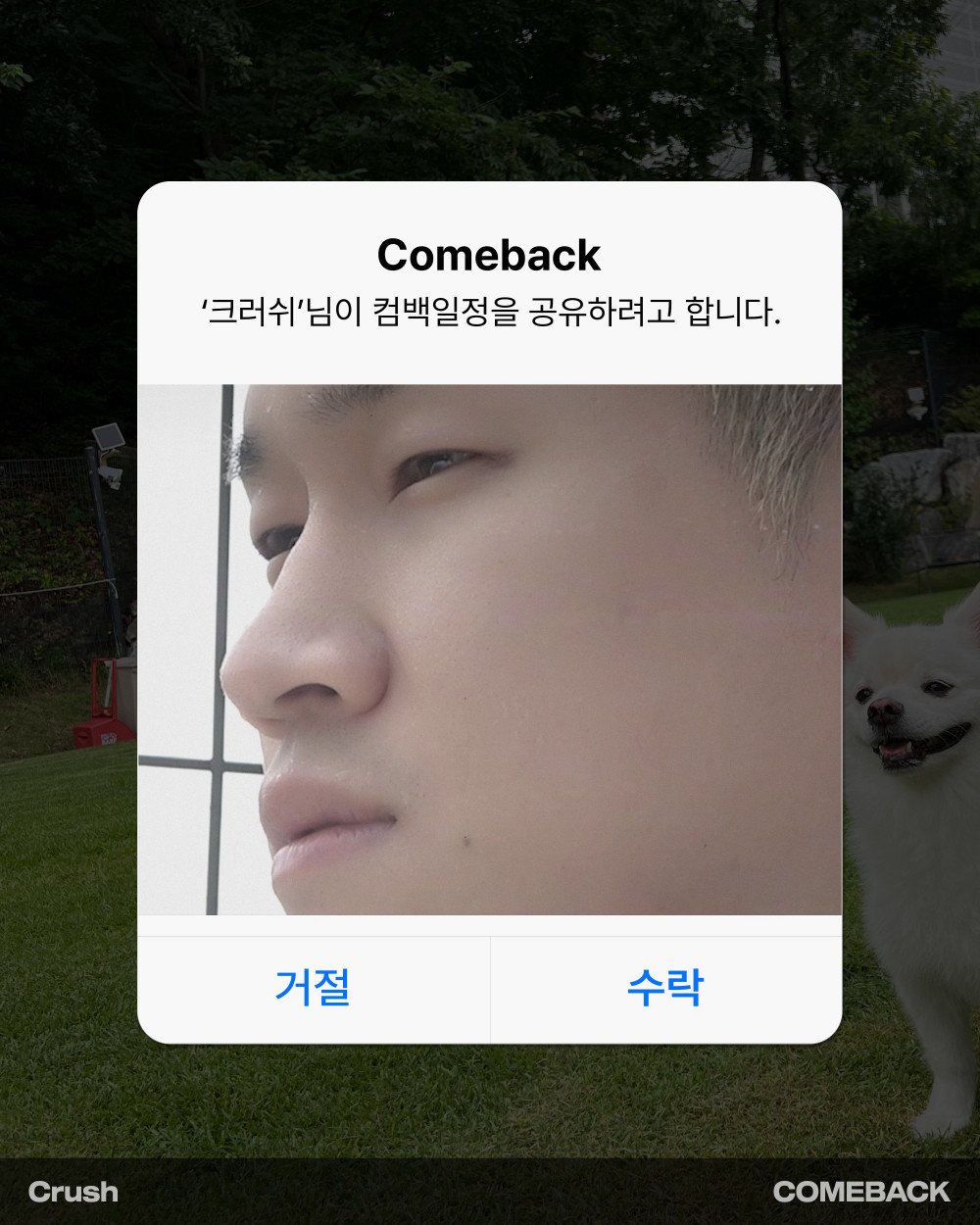 "Look at his cheek.
Look at Duyu (the dog)'s forehead.
Look at Crush's ear.
Look at his nose.
Crush is coming back on September 22."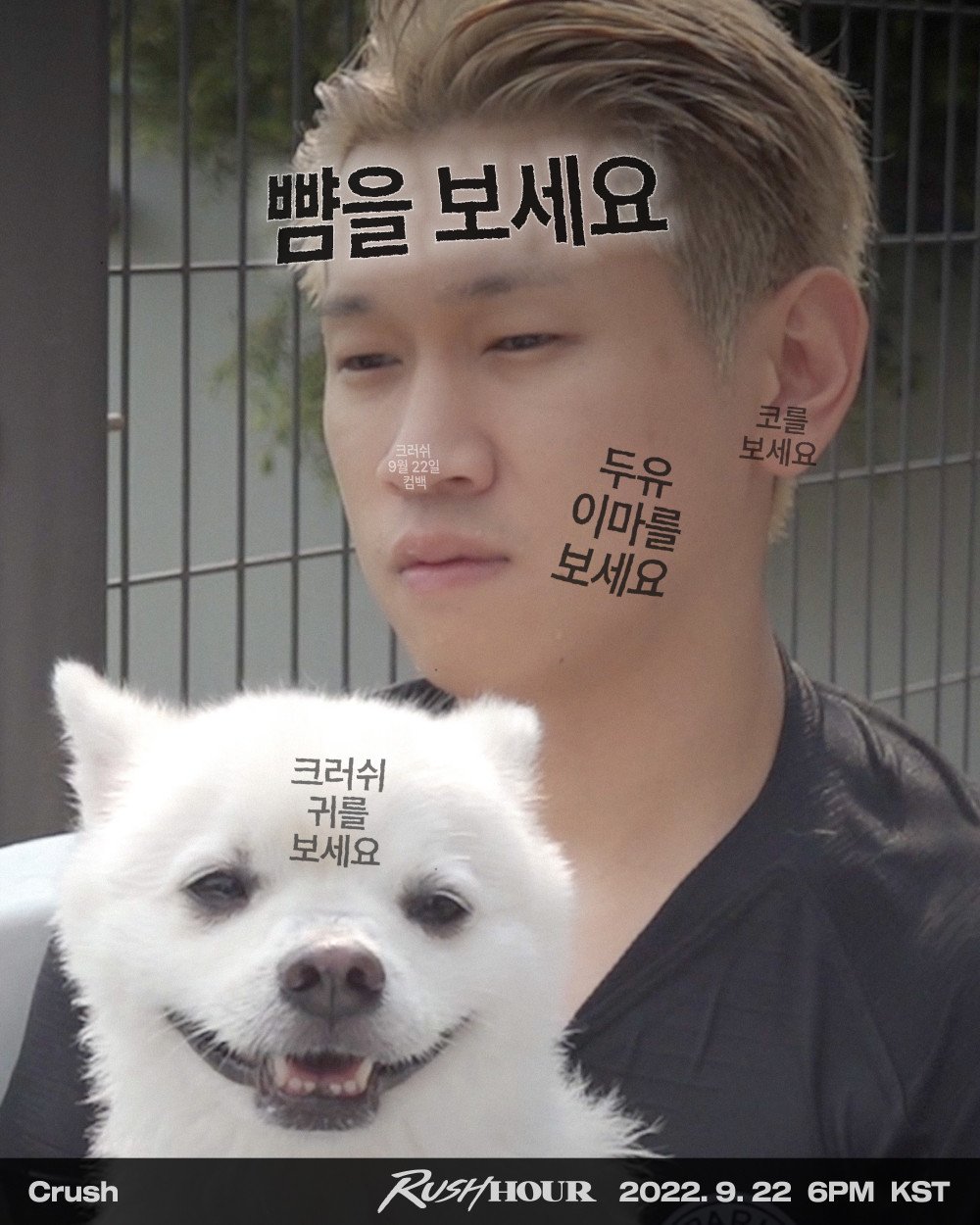 "This person is here.
This...
Do you know that?
National singer.
Crush!!!
Comeback.
Crush comeback (Released on music sites on September 22).
This (September) 22.
Crush comeback 0922.
Please give it a lot of attention."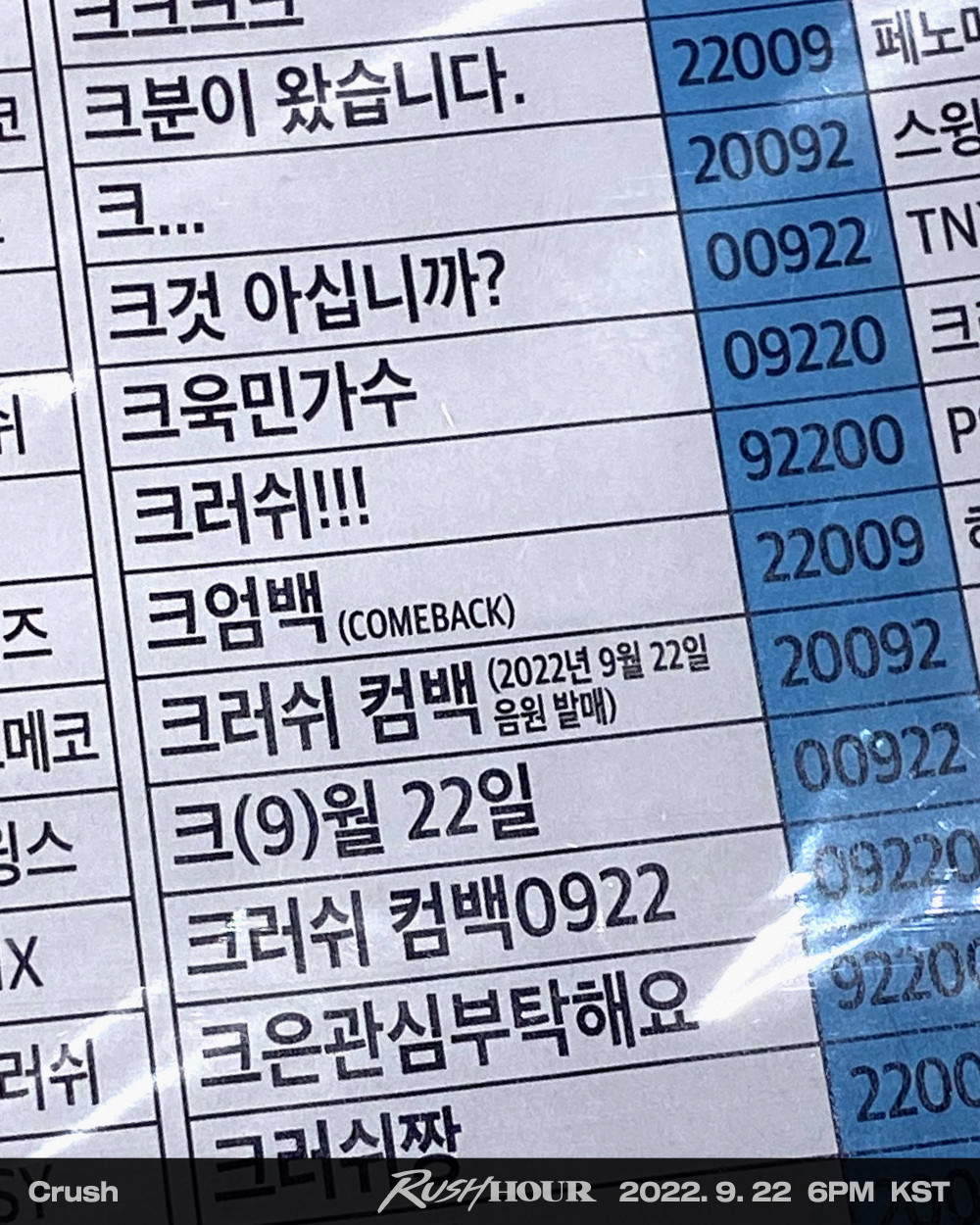 "Year Motto.
Crush is coming back on September 22."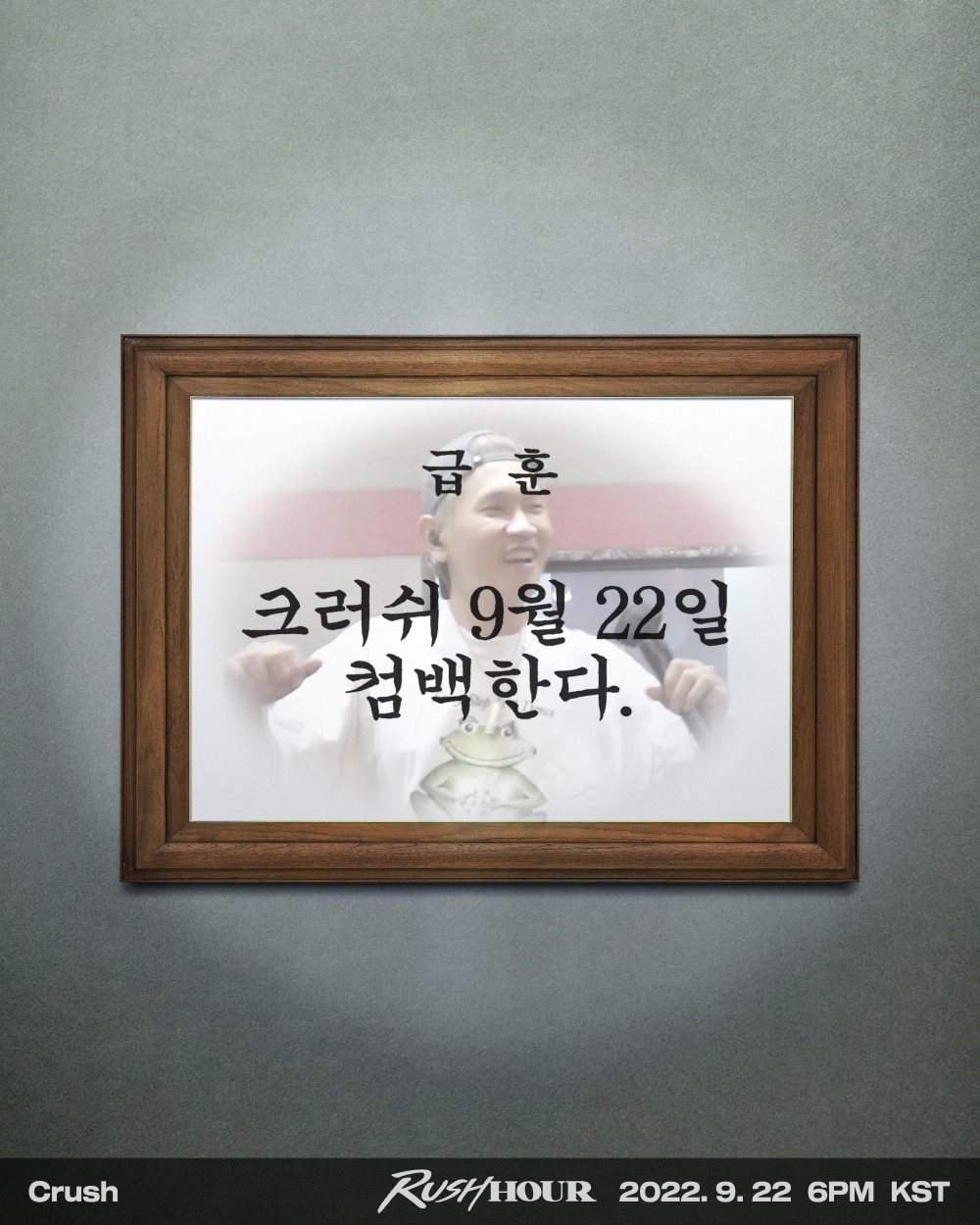 How do you find this series of hilarious notices?