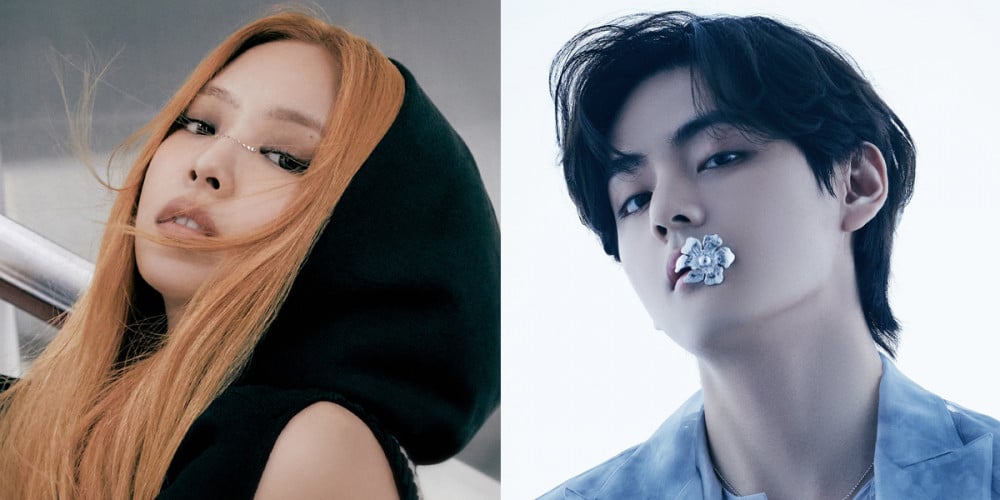 The latest in the ongoing V and Jennie dating rumors is a photo of the BTS member snuggling with a cat.
According to netizens, the photo of V lying while snuggled up to a white and gray cat was taken on BLACKPINK member Jennie's bed.
Netizens pointed out that the design of the headboard behind V was the same as Jennie's bed, and the cushions seen to V's left and right sides also resemble the ones on Jennie's bed. Finally, netizens once again believe that the cat snuggled up to V is a cat owned by Jennie's mother.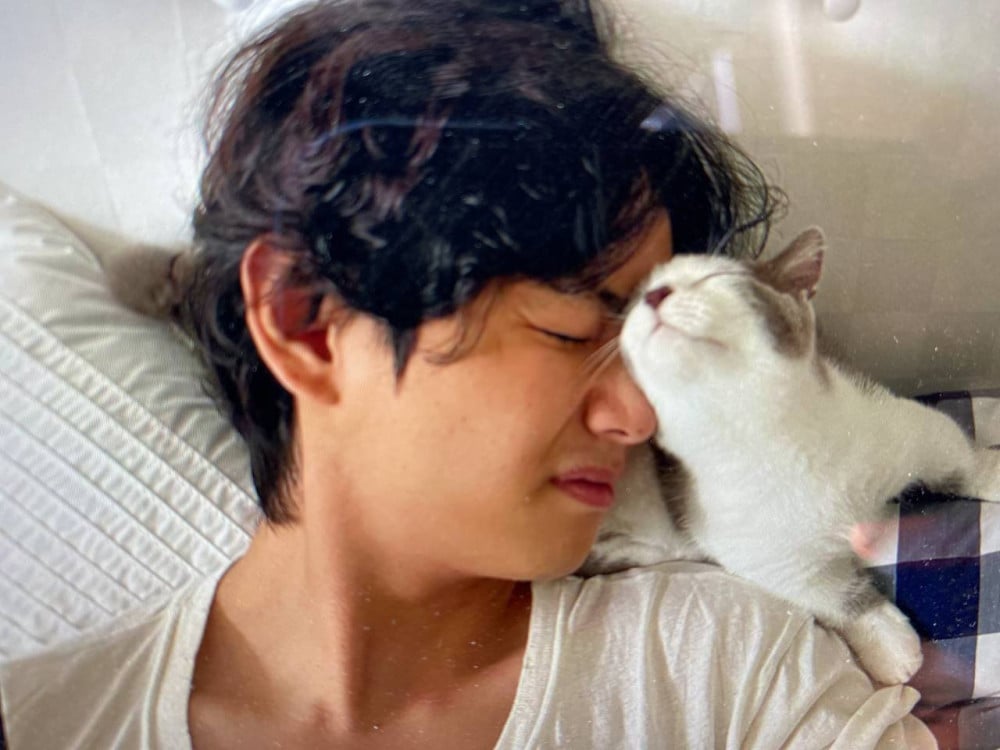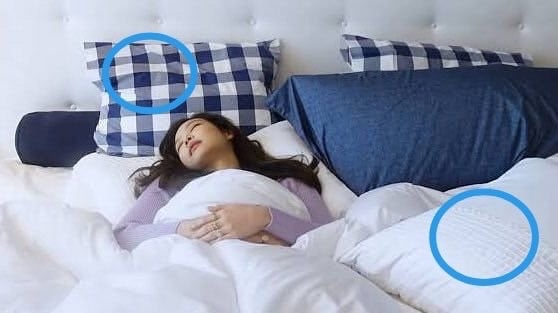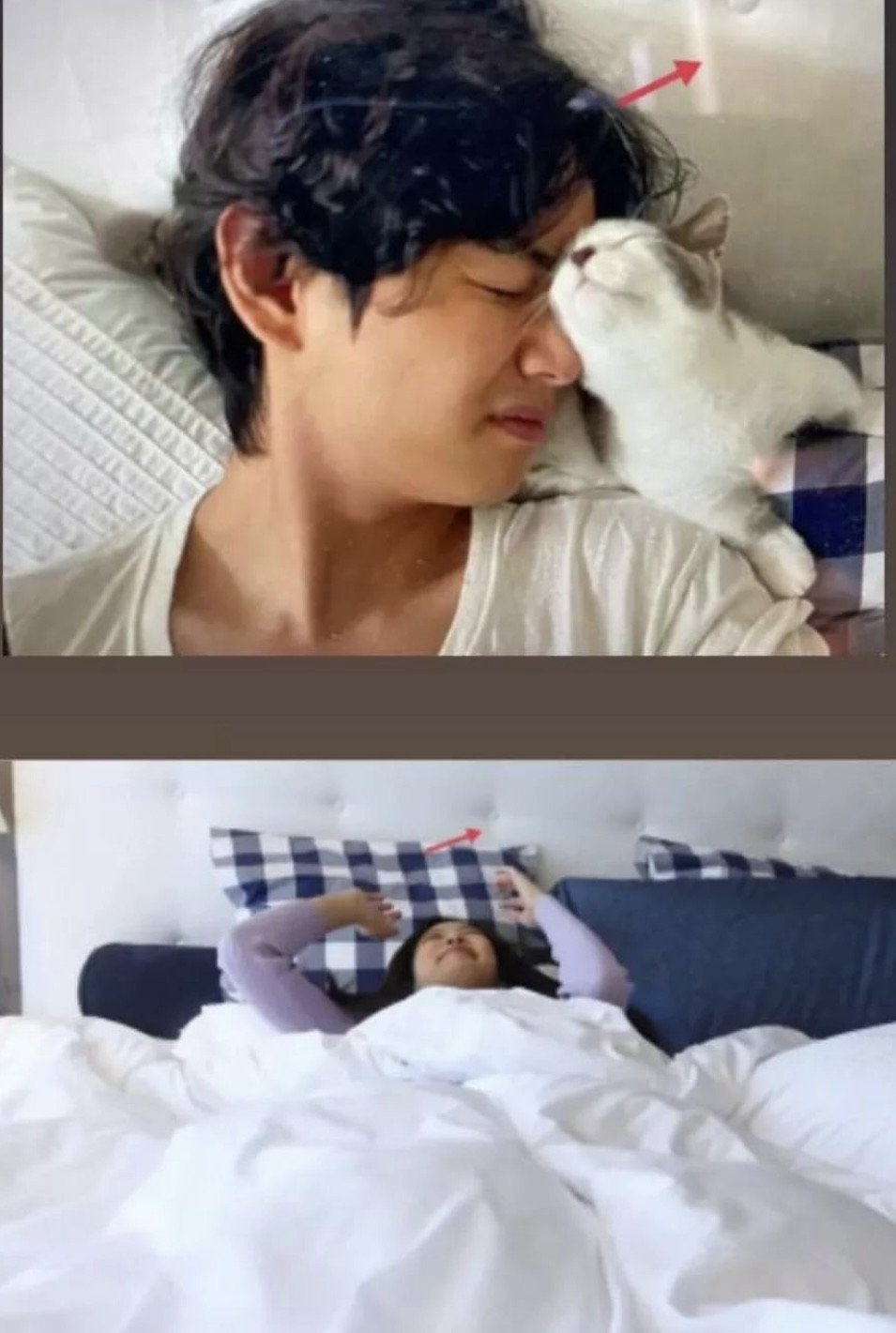 In response, some commented,
"I don't know anything at this point... I don't want to know such specific details about their relationship, but the photos just won't stop TT."
"This has gone beyond the point of ridiculous now. Why won't their agencies take action??"
"That cat looks so comfortable with V... how long exactly have they been dating then???"
"Just... why didn't they admit it from the beginning. Then things would not have blown out of proportion like this..."
"At this point, just telling fans the truth is the one act of courtesy that both artists' labels can do."
"In all of the years I spent stanning BTS, I never thought I would see a pic of my idol on his girlfriend's bed."
"So is V's goal to become Chen part 2?"
"I feel like they never even intended to hide it in the first place. Like probably a lot of insiders knew already, but it was kept a secret until now."
"How are there still people arguing that these are all photoshopped?? That's just unrealistic at this point."
"I guess it's too much to hope for a mature, adult-like response from V and HYBE."