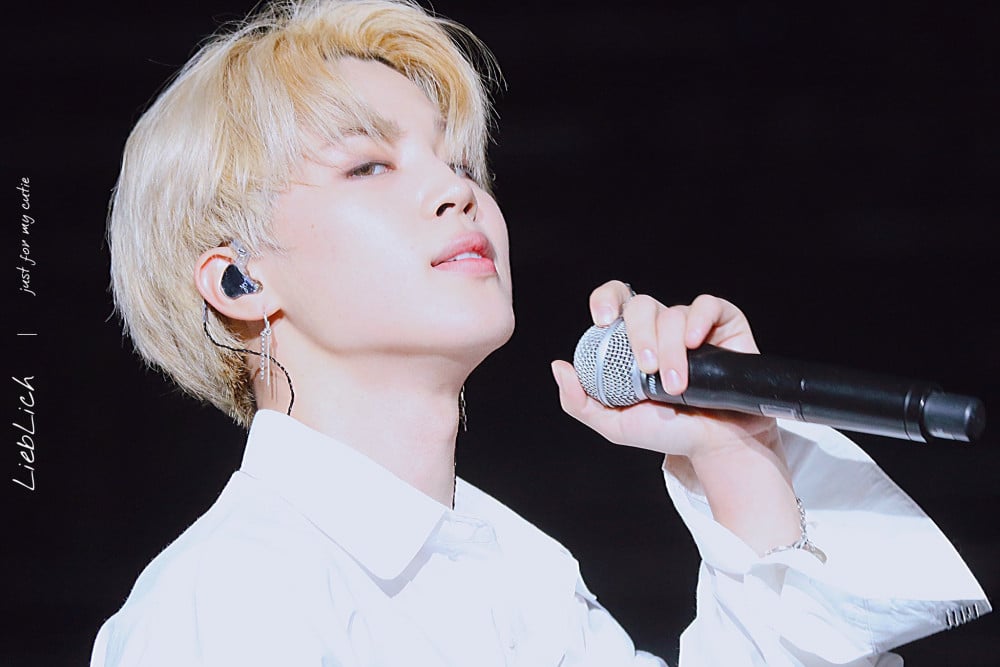 Since Jimin's portrait artwork was showcased and later exhibited at the 'Carrousel du Louvre' in Paris, France, he has attracted much attention and praise.
On the 3rd of September Indonesian literary account 'Literary Base' shared through Twitter an exquisite piece about Jimin's portrait at the Louvre, submitted by the talented Rahma Runindaru.
The stunning prose opens as follows, "This time I wanted to visit the Louvre - where Leonardo Da Vinci left Monalisa - not to solve riddles with Robert Langdon but because of you (Jimin)," in what appears to be a reference to novelist Dan Brown's 'The Da Vinci Code.'
The portrait brought throngs of visitors to the Fair, yet because the writer was unable to visit and see for herself, she related her desire in this manner, "I've seen you from pictures of visitors, willing to wait in line to stand next to you, wanting to be framed with you. However, it's not enough, I want to be there too. looking at your happy canvas face."
Although not a painter, the author consciously placed herself in his place, imagining how thrilling it must have felt to paint Jimin, adding, "... I must admit that you always shine with your own colors. You're also present through painting techniques I don't know about. Your painter must be one of the most powerful humans on Earth, able to finish each stroke without going crazy....In my opinion at least once, his consciousness was temporarily lost."
The author avowed that Jimin does deserve to be the focal point for everyone and at once declared her love for Jimin, although she has never met him before. In the piece, the painter Lee K was also regarded as being "great at creating Jimin unmitigated just like the rainbow," adding that the process must certainly have been a happy one for him throughout. The crowning stroke was when the writer wished she could one day tell Jimin that "he is art in itself and the inexorable masterpiece of God for the whole Earth."
Jimin's masterful portrait was carefully created by South Korean illustrator and artist Lee K. It was exhibited from the 1st-4th of September at this year's 'Focus Art Fair' held at the 'Carrousel du Louvre.' The portrait created a great buzz online, with fans gathering from all over the world to catch a glimpse of his breathtaking work.
The artist, who has long declared Jimin his muse, expressed gratitude for everyone's support, posting several videos and photos of those who made it to the Fair, especially to see the Jimin portrait. Jimin is truly the muse of the art world.