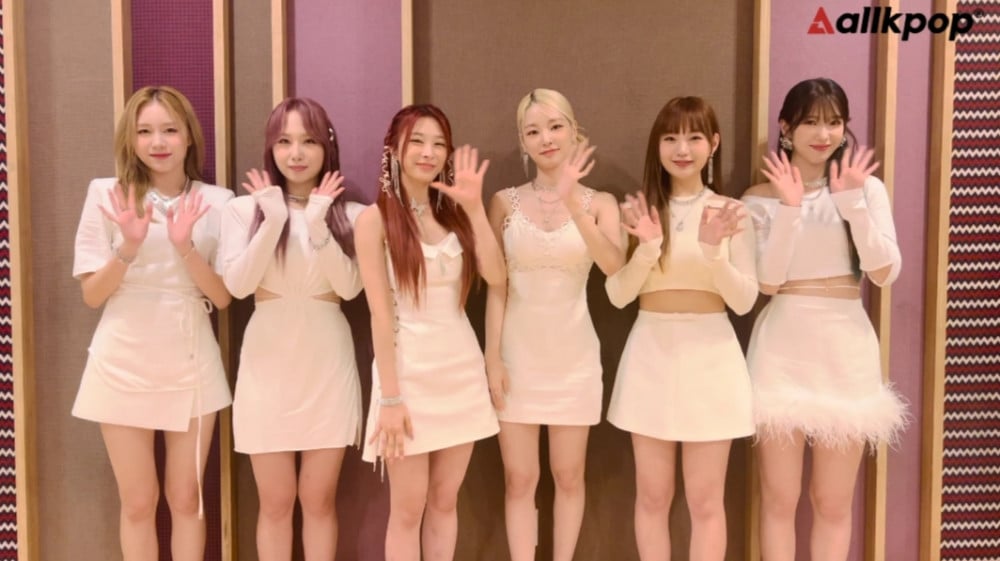 Having been in the music industry for three years, Rocket Punch their wonderful charm to everyone. The six-member girl group under Woollim Entertainment, consisting of Juri, Yeonhee, Suyun, Yunkyoung, Sohee, and Dahyun, made their debut in the K-Pop scene on August 17, 2019, with the extended play, 'PINK PUNCH' featuring the title song "BIM BAM BUM."
Releasing bop-sounding tracks from their catchy debut song "BIM BAM BUM" to the synth-disco pop track "BOUNCY" to the summer song "JUICY" to the 80s retro pop song "RING RING" and the solid modern song "CHIQUITA," Rocket Punch's discography includes tracks for your listening pleasure.

With the release of "FLASH," the sextet continues to put out songs that draw you in the first few listens. Rocket Punch's return made the group more interesting to listen to, with "FLASH" featuring catchy hooks and melodies. As soon as you hear the group's newest song, the addictive line "Lights Signal Action" will draw you in, accompanied by the alluring heavy beats and electro synths.

'FLASH' is Rocket Punch's second single album, featuring the title track and the B-side songs "MOON PRISM" and "BEEP BEEP." "FLASH" is a confident track with a music video based on the concept of going out to a party with friends. The song is classified as Melbourne bounce, with an uptempo bassline and synthesizer, and the lyrics encourage the listener to boldly step out into the world, demonstrating that you are ready for your moment in front of the camera.



To commemorate their return, the ladies of Rocket Punch sat down with allkpop to discuss their music, their most recent record 'FLASH' and its creative process, goals they hope to achieve, and more. Keep reading to know more about the sextet!
allkpop: First, congratulations on the release of your newest album, 'FLASH'! Please tell us about the creative process of the album, as well as the recording process for the three tracks.
Yeonhee: I think I feel more attached to this album because we prepared for it while simultaneously working on many things. I was delighted to be able to perform in front of the fans two months after releasing my previous album in Japan! I hope we can be with our fans more often.
allkpop: How would you describe your single album's overall vibe and concept?

Suyun: In this album, you will be able to see Rocket Punch's growth and maturity, along with the concept of a prom party! We invite you to our prom every moment, so please enjoy it with us!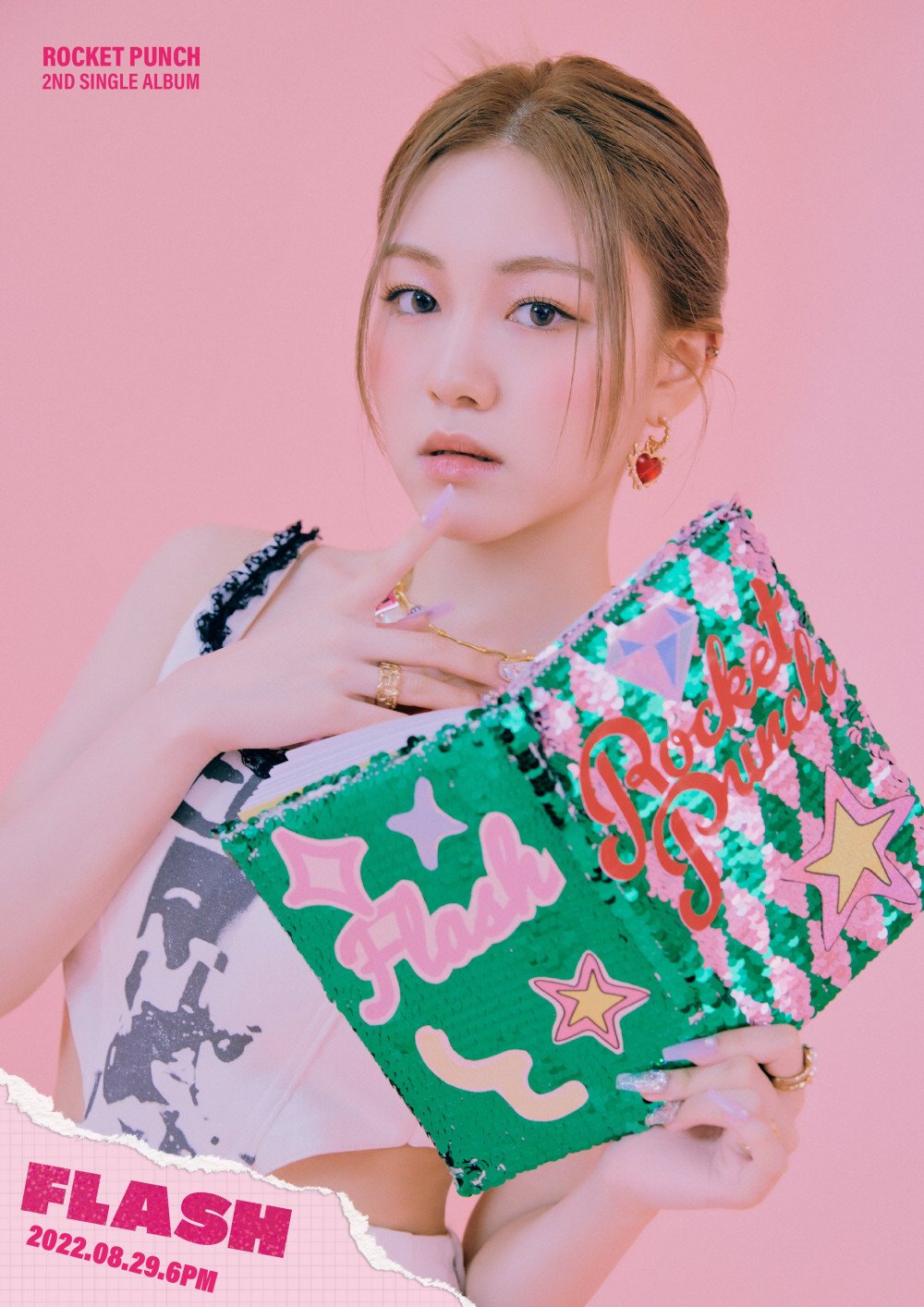 allkpop: What message do you want to convey through the album? Is there anything you hope that the listeners will pay attention to?

Yunkyoung: This album expresses Rocket Punch's mature appearance as we transform into our "true selves"! I hope you all can see the maturity of expressions and the group's energy!
allkpop: Most of Rocket Punch's previous EPs have a certain color to the album names along with the "Punch" (PINK PUNCH, RED PUNCH, BLUE PUNCH, AND YELLOW PUNCH); what is the meaning or reason behind naming your mini-albums that?

Dahyun: We completed the album with a more mature and dreamy voice than before. We worked hard not to lose our powerful colors, so I hope you love our new sides!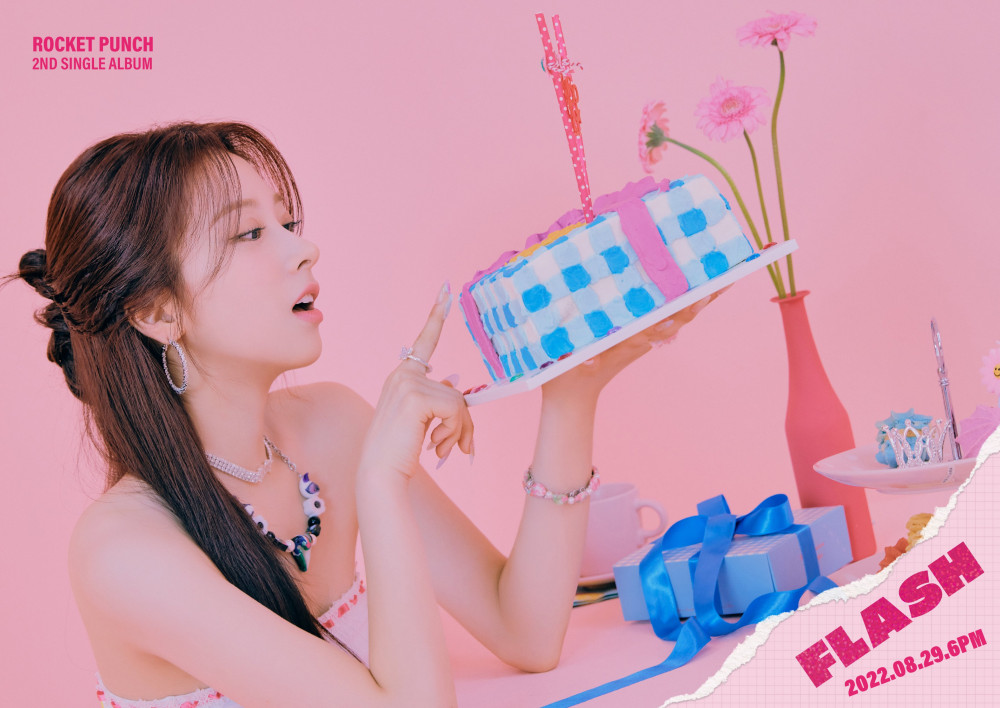 allkpop: "FLASH" is a Melbourne bounce tune that sings a hopeful message that they will flash out an array of colorful lights as they take steps toward a new world. As a group and as an individual, what is the message you hope to give to the world with your music?

Sohee: The message we want to show you as a group is that Rocket Punch has released an album with many concepts and genres. Nevertheless, the colors and performances of our team that we're going to show you have just started, and it means looking forward to seeing us shine more. As an individual, I hope that I can show you a more confident side of me in personality and music so that many people can gain strength and receive courage from us.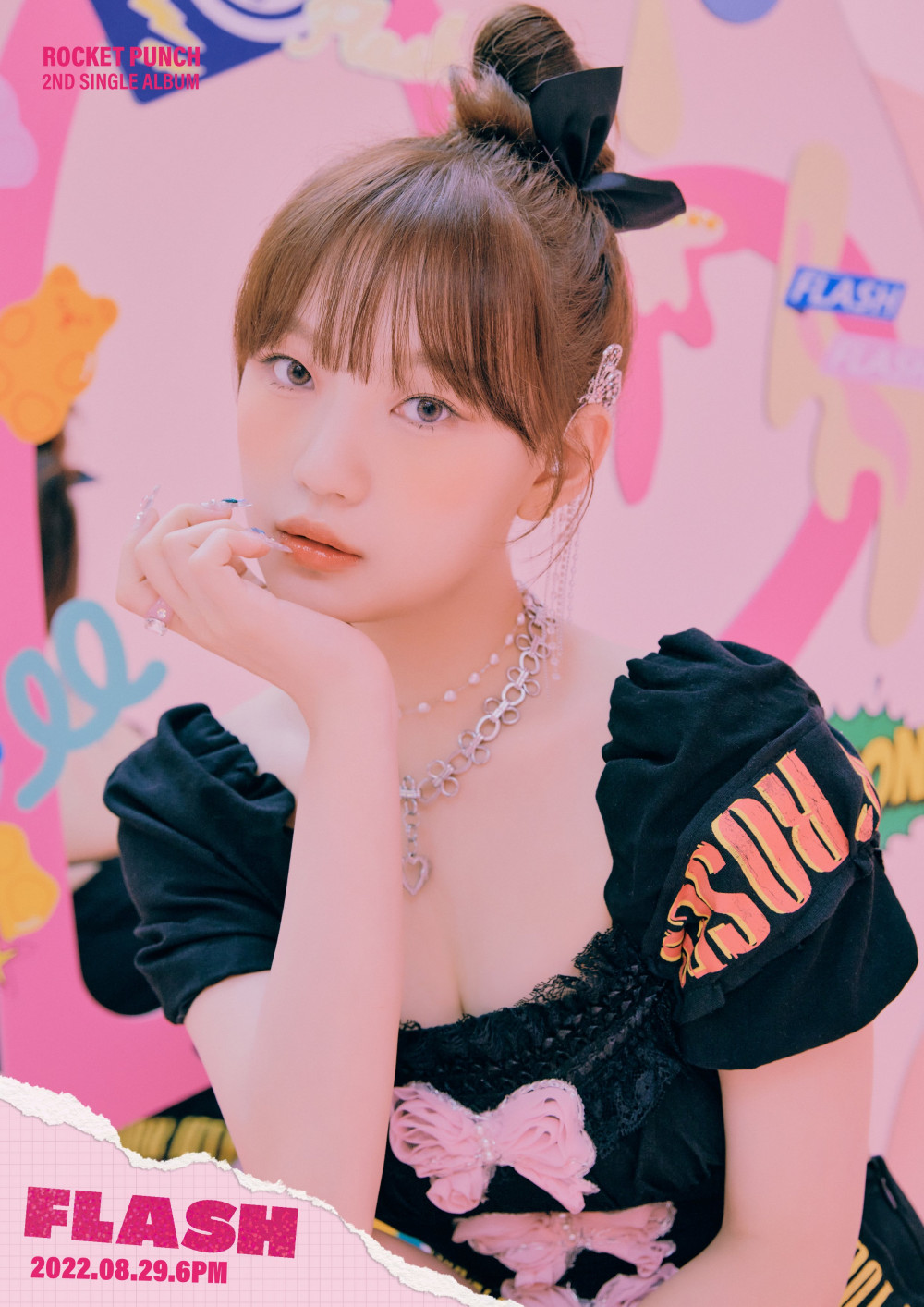 allkpop: What is your favorite scene from the MV?

Juri: I like the scene where Yeonhee meets a giant butterfly the most! The CGI effect is so pretty!
allkpop: Rocket Punch has been in the industry for more than three years; what have you learned from your past comebacks that helped you prepare for this album?

Yeonhee: The more we perform on stage, the more relaxed we become, and we are able to enjoy the stage more. I think we are growing a lot in terms of recording as well.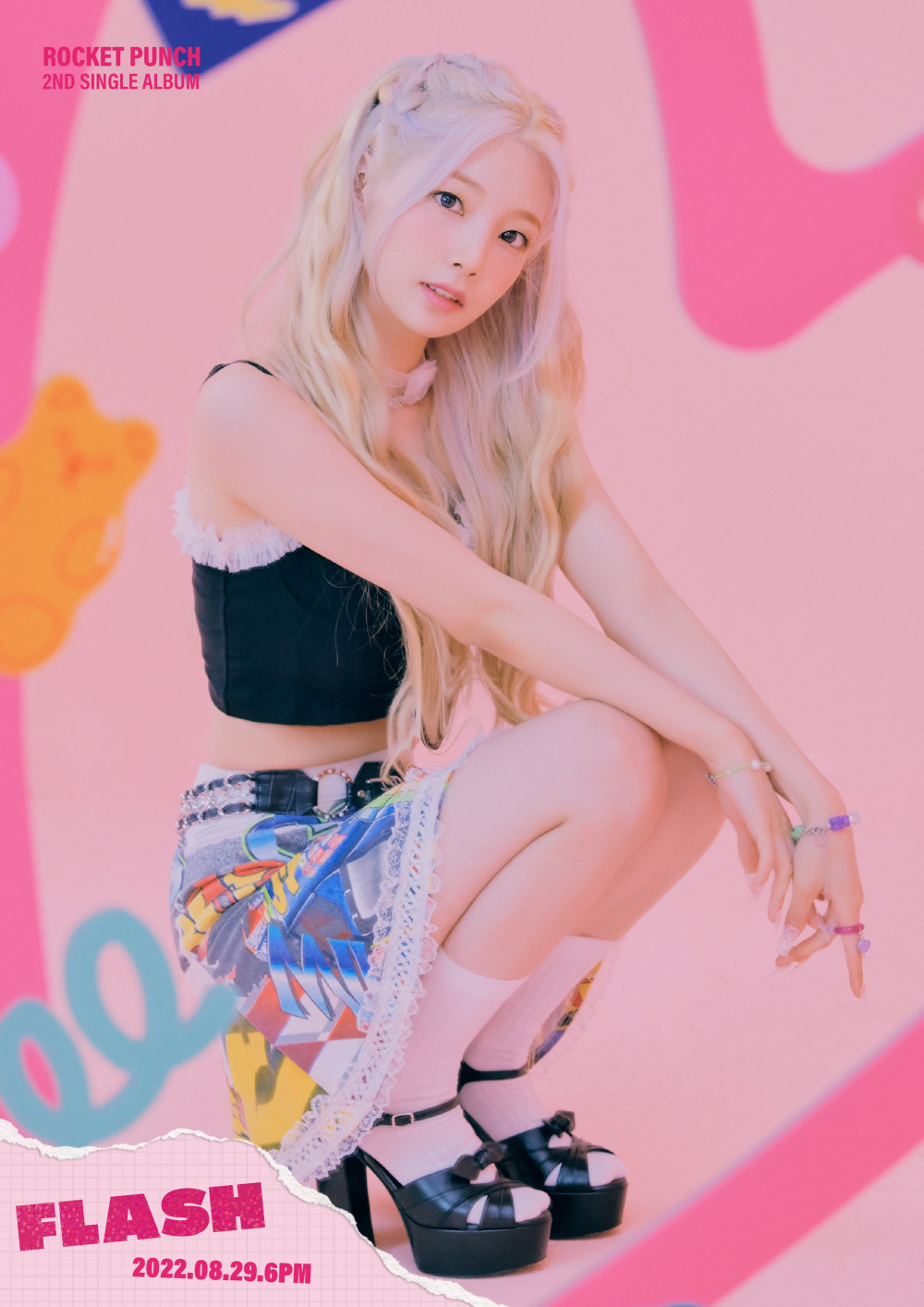 allkpop: We were also wondering how you work toward improving as a group. How do you identify what each member lacked in the past comebacks and discuss how and what to improve for the next comeback?

Yunkyoung: Since we have to show how well we get along on stage, we talked a lot together, saying, "Let's improve this part a little more!" or "Let's make this part feel different!"
allkpop: We'd like to know what songs you've been listening to lately! Do you have any song recommendations for anyone reading this? What songs have you been playing over and over?

Suyun: I personally fell in love with band music, so from April to May this year, my playlist is full of band artists' music. I often listen to DAY6, LUCY, and other indie bands' music!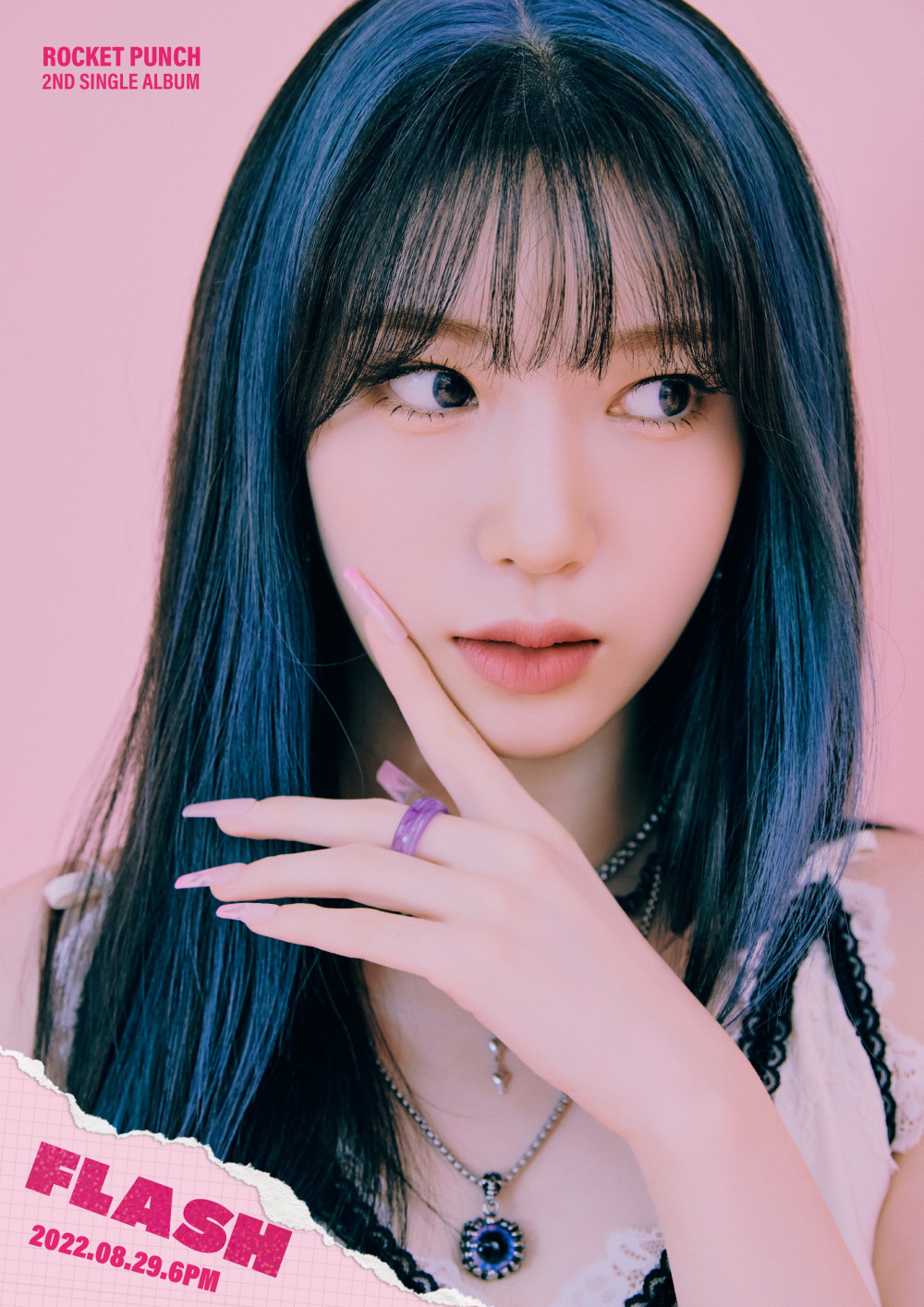 allkpop: What are the most memorable moments that the members have done for each other
in the three years that you have been together as a group?

Dahyun: What I remember now is that there are members who can't wake up in time for the early morning pick-up because they can't sleep a lot during promotions. We always wake each other up 10 minutes earlier than we are supposed to wake up. And I feel very thankful because I got some help with waking up, too (laughs).
allkpop: Do you have any short-term or long-term goals for your group or yourself that you'd like to share with us?

Sohee: My goal is to win first place on a music show, which may seem both close or far away from us.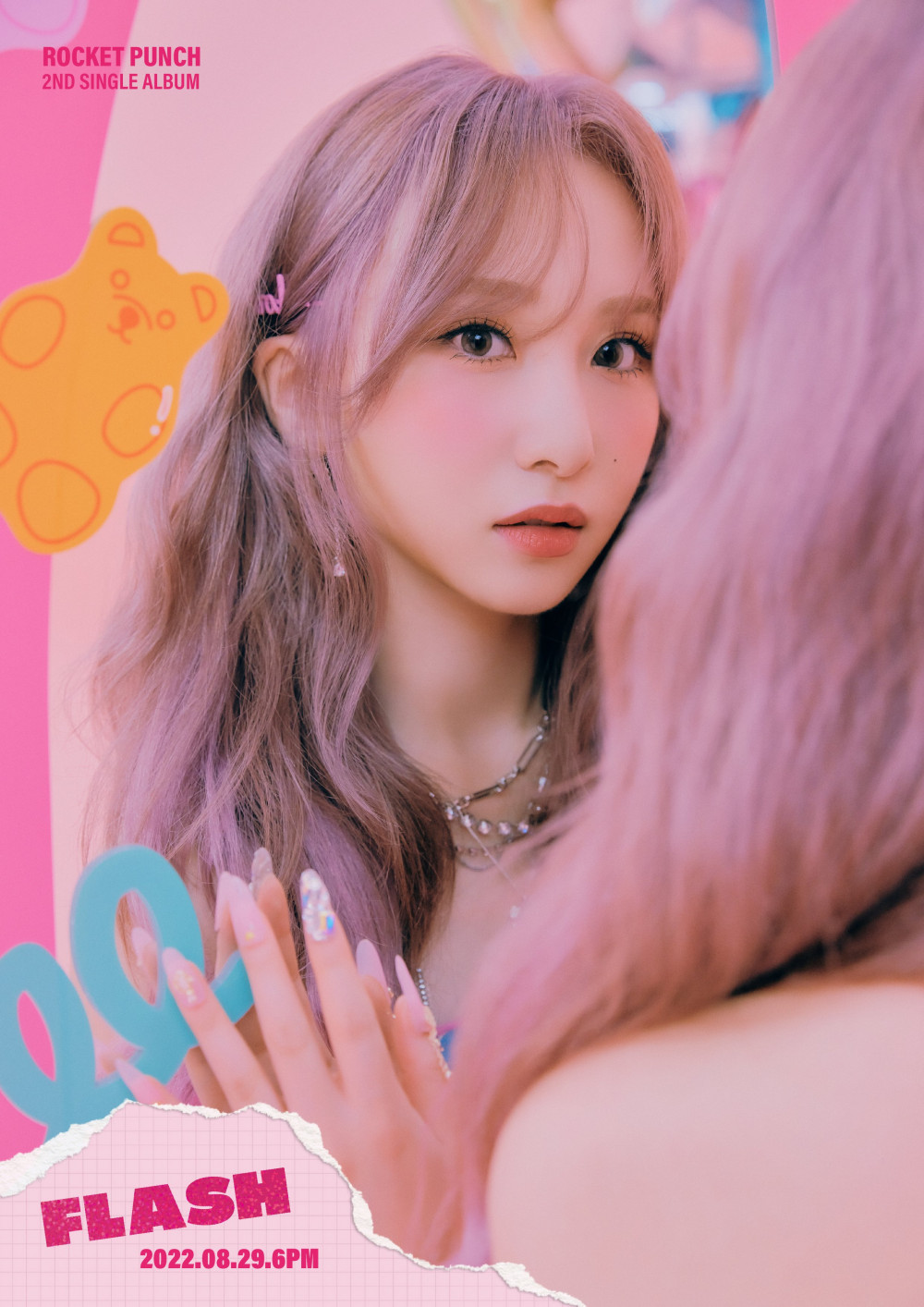 allkpop: What do you have planned for the rest of the year? Are there any projects we should be excited about?

Yeonhee: After this album promotion, we are planning to go to Japan and do various activities there! As the COVID-19 situation is getting better, I hope to meet more people in the
future!

allkpop: Do you have anything else to say to our readers and your fans?

Juri: We will continue to work hard so that we can shine bright and show you great performances!!! Thank you always for your support, KETCHY!!!