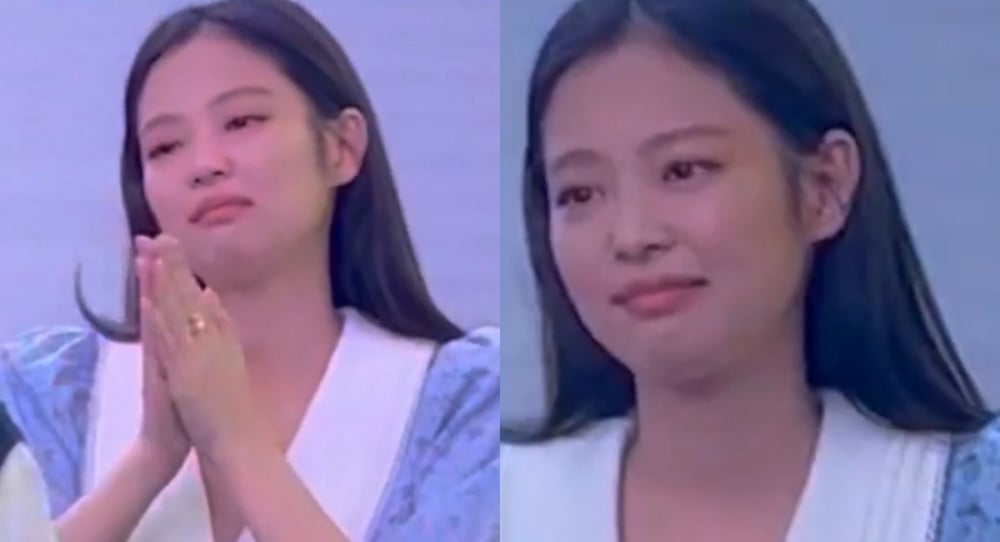 Jennie was nearly moved to tears during a recent BLACKPINK fansign event.
On September 25 KST, the BLACKPINK members held an offline fansign event at Seoul's IFC Mall to promote their 2nd full-length album 'BORN PINK.' The event was specially held for fans who had purchased the album and were selected through a lottery system, allowing them to not only get their album signed but also talk to the group in person.
After the fansign was finished, a fan took to social media to share their experience, saying that they ended their conversation with Jennie by telling her that whatever she does, her fans would stay by her side and cheer her on. "I told her to only look forward and always continue doing things in her 'Jennie way,'" the fan continued. "I told her [her way] is cool."
The fan continued that Jennie responded with "Don't make me cry!"
"From then on, I was so overwhelmed with emotions that I couldn't say anything and just kept saying 'Fighting' to Jennie, and [our portion of the fansign] ended," they continued.

The fan shared videos of the moment on Twitter, showing Jennie nodding her head at every word the fan said and maintaining eye contact before stopping to laugh and pout while saying, "Don't make me cry!" Holding back her tears, she instead expressed gratitude with a light applause.
"I was holding back my tears so much at the end that I couldn't say everything I wanted to, but it was a fansign event with no regrets," the fan concluded.

Meanwhile, Jennie later took to social media to thank the fans who attended the event, writing, "I was really, really, really happy to meet BLINK today. 🙂 I'll gather up strength and work harder in the future!!!! Thanks 🖤💕"