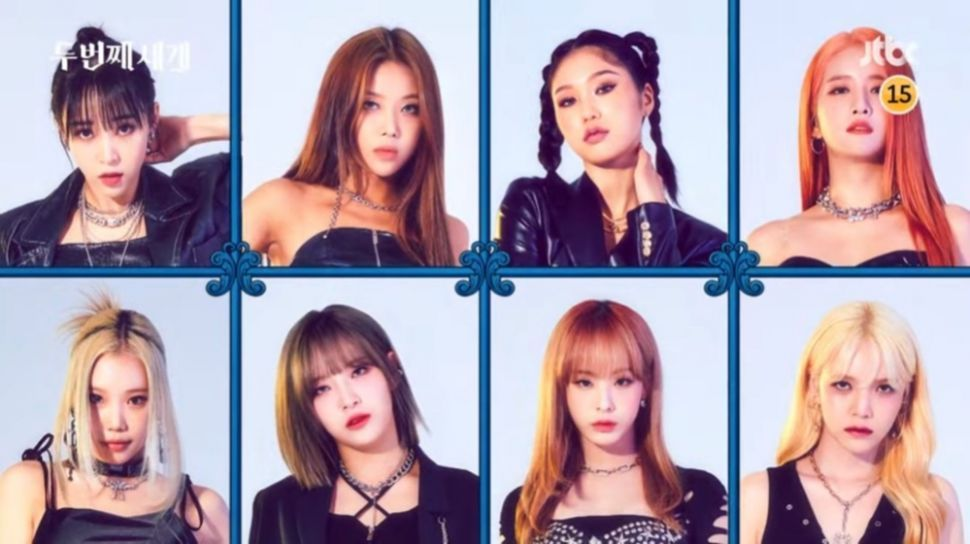 After an intense second round, the results for the JTBC's survival show "Second World," where female kpop rappers become vocalists, are finally in. During the unit round, the girls had to cover another performer's song as a duet, and all of them left nothing on their respective stages left. As ever, the duet performance brought its own fantastic color and beautifully showcased each unit's skills and vocals.
The results of the 1st round are as follows:
1st place with 1000 points - Moonbyul and Exy- "Energetic" (Wanna One Cover)



2nd place with 816 points - JooE & Moon SuA - What Type of X (Jessi cover)


3rd place with 151 points - OH MY GIRL MIMI&CLASS:y Kim SeonYou - SAVIOR

4th place with 120 points - AOA Shin JiMin&Yubin - Very good (Block B cover)



The songs performed by contestants will be released tomorrow (21/9) at 12 PM KST on music sites under the "Second Word Episode 4" album. Much to the delight of fans that can't wait to listen to the songs on repeat.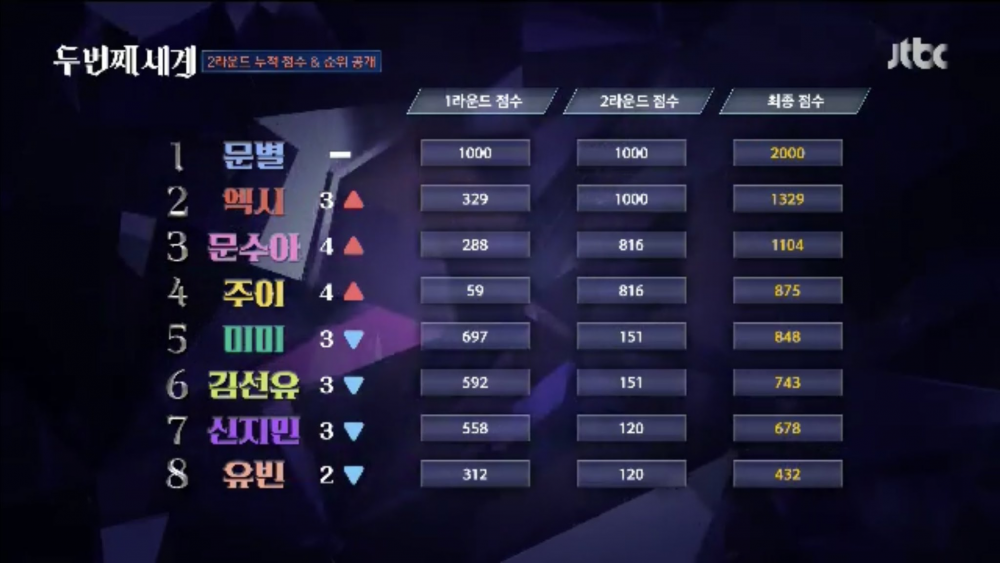 Currently, the "Second World" leader score is led by the following order: Moonbyul (2000 points) and Exy (1329 points). Followed by Sua (1104 points), Jooe -(875 points), Mimi (848 points), Seonyou (743 points), Jimin (678 points), and Yubin (432 points). With the competition and level of performance going up with each week, viewers can't wait for the solo battles news week between the consistency.