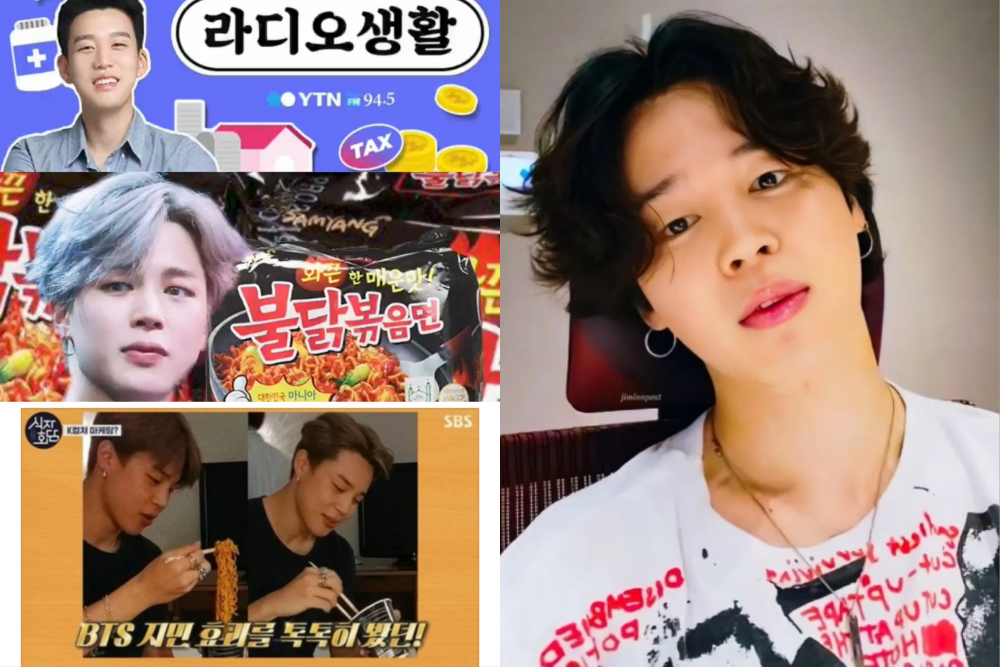 BTS' Jimin is featured on Korean news for his great impact on the economy of Samyang Foods, especially their Ramen brand.
On the 13th of September, K-Radio YTN News FM 94.5 held a discussion on the economies of two of South Korea's main food companies, namely Nongshim and Samyang. In the broadcast, Jimin was mentioned for aiding in the high sales of Samyang Foods. This was the case after videos of him eating their ramen were posted on social media, saying that it was so good.
The radio show reiterated Samyang's Vice President Kim Jung-soo coming out to thank Jimin for having fast-tracked the high sales of spicy chicken ramen. The company also sponsored the BTS Permission to Dance on Stage in Las Vegas concert in April, with two officials recounting how Jimin's love of the Samyang buldak ramen had led to the sponsorship.
The Korea JoongAng Daily also emphasized this fact in their article titled, "[WHY] Koreans love for spicy foods: Crazy trend or comfort food?"The article detailed the possible history of Korean spicy foods. Koreans, especially young people, love spicy foods and their high tolerance for extra spicy dishes as compared to other demographics worldwide, as well as their health benefits in combating stress.
This article then highlighted BTS' Jimin saying that he is known to be a big fan of spicy buldak ramen, which has become popular among young people. Although there are many videos of him eating, sweating, and seemingly suffering, he kept eating, generating more interest. It is estimated that overseas sales of Samyang buldak ramen will reach 400 Million dollars this year, five years after it surpassed 100 Million dollars, with Samyang selling the product in over 90 countries worldwide. This is evidently why the high sales of the ramen, along with other Korean dishes such as Tteokbokki, Red pepper paste, Kimchi, Jeju dageumbari sashimi, Dumplings, and more.
Jimin's globalization of Korean foods has been highlighted by KOFICE 2021 Hallyu report when the Jimin topic was heavily linked with Korean food, and Korean entertainment, among other topics. In the same year, a report by South Korea's Ministry of Agriculture and food distribution corporation revealed his contribution to the increased exports of Tteokbokki and red pepper paste that year after he was seen eating the dishes.