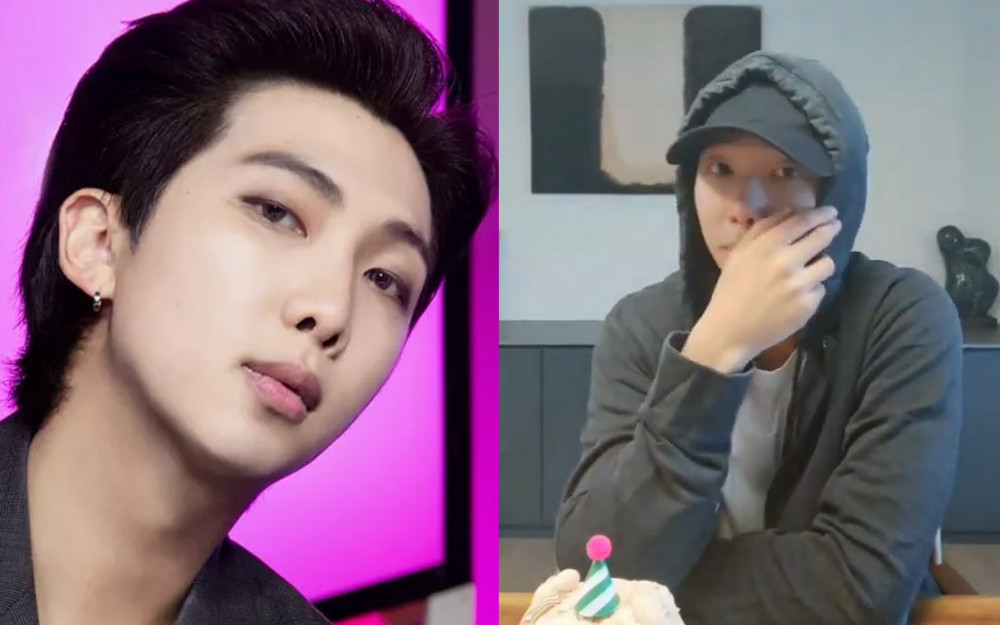 BTS's leader RM celebrated his birthday on September 12 and logged on to Weverse for a live broadcast with his fans.
On this day, RM shared with his fans various things, such as the crisis he faced, protecting the group, and more. At the beginning of the broadcast, RM blew out the candles on the birthday cake and began talking to his fans about what he's been up to lately.
RM confessed that he is uncertain about the team and talked about trying to protect the team. He shared that the members have been talking about the next steps of BTS and confessed that they are in a time of confusion trying to protect what is theirs.
RM continued to explain that the crisis they are facing can come from outside or inside, but he assured fans that the seven members are very close. RM even shared that the relationship between the members is very close to the point that he decided to get a friendship tattoo when he previously didn't want to get one.
He also shared that the members are all on the same page when it comes to wanting to stay together for a long time and are working hard to make sure they stay together. He explained, "The relationship between the members is better than ever."