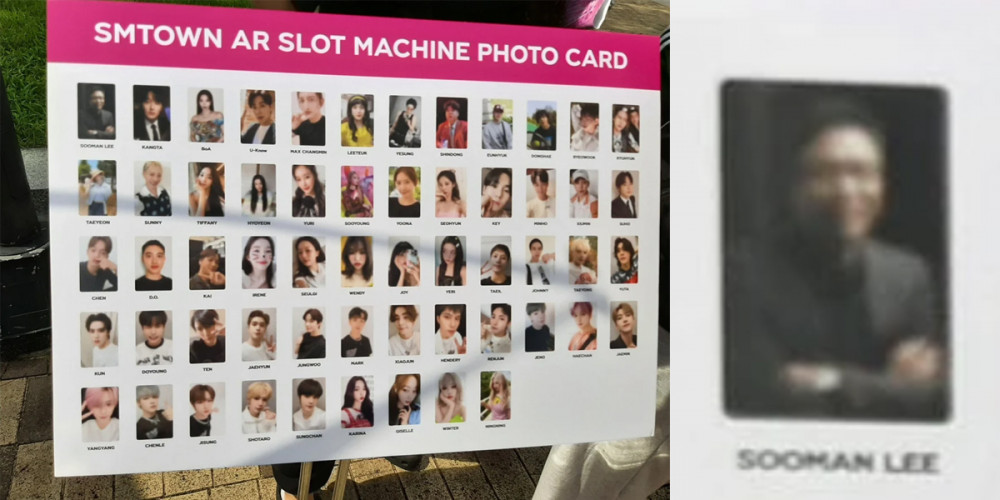 On August 20, SM Entertainment artists will be performing at the first 'SMTOWN Live' concert to take place in Korea in 5 years, 'SMTOWN Live 2022: SMCU Express @Human City Suwon'!


Fans attending the concert in person will not only be able to watch performances by TVXQ, Super Junior, Girls' Generation, SHINee, EXO, Red Velvet, NCT and aespa, but also have access to exclusive goods and merchandise including 'SMTOWN Live' in Suwon exclusive photo cards.
However, it seemed to Korean netizens that there was a hidden "Joker" card in the list of exclusive photo cards available at the 'SMTOWN Live' AR slot machine.
Of the possible photo cards that fans can pull from the slot machine, one card (the first card shown in the list above) features... SM Entertainment's head producer Lee Soo Man.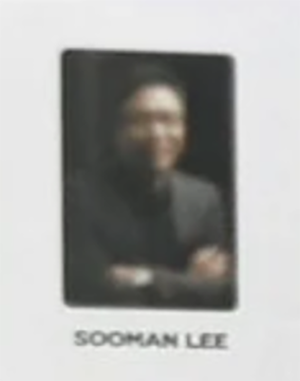 K-netizens weren't sure how to react to this rare(?) photo card, commenting,
"Why..."
"Is that supposed to be a joke..?"
"If you pull that, you can trade it for any artist of your choice, right... Otherwise it would be meaningless."
"That is crossing the line."
"Instead of the missing members of Super Junior or SHINee or EXO, you get... Lee Soo Man."
"I mean, it's true that he's also an SM artist."
"Well is it at least free?"
"He could have at least taken a selca instead of using that old old picture."
"I feel really bad for whoever pulls that."
"Watch out Sooman Lee, you might end up on a dart board."
"That's not even a selca."