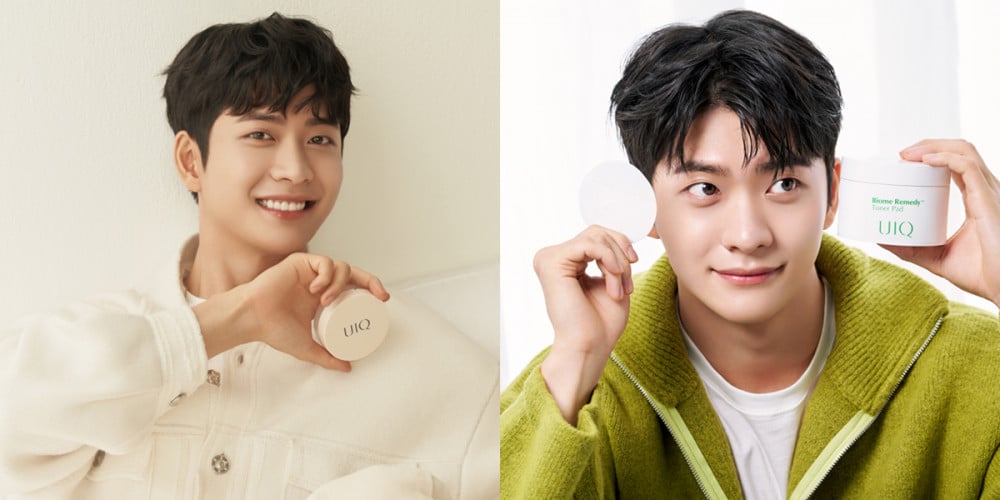 'Extraordinary Attorney Woo' star Kang Tae Oh opened up about his relationship with the drama's cast members, his upcoming mandatory enlistment, and more in a pictorial and interview for '@star1' magazine!
In his photoshoot, Kang Tae Oh showcased his bright and refreshing charms while modeling for a beauty brand. In his interview which followed, Kang Tae Oh spilled the beans on a group chat room featuring the cast members of 'Attorney Woo'. He said, "We usually share funny selcas of one another, or food that we ate. If we want to post photos of the cast on our SNS, we have to have it approved by everyone first in the chat room. If someone posts a photo of themselves drinking beer, then everyone follows along, and we're having an impromptu beer party in the chat room."
Next, Kang Tae Oh was asked if he received any advice on mandatory service from the members of 5urprise, Kang Tae Oh's debut group. The actor revealed, "It's not exactly advice, but [Seo] Kang Jun hyung recently told me that he became a corporal. So I asked, 'You got to corporal already? Does that mean you're halfway done?'. Well, I got a big scolding for that. He very strongly said, 'In the army base, a day goes by like a year!' (laughter)."
Kang Tae Oh's full pictorial and interview can be found in the latest issue of '@star1' magazine!