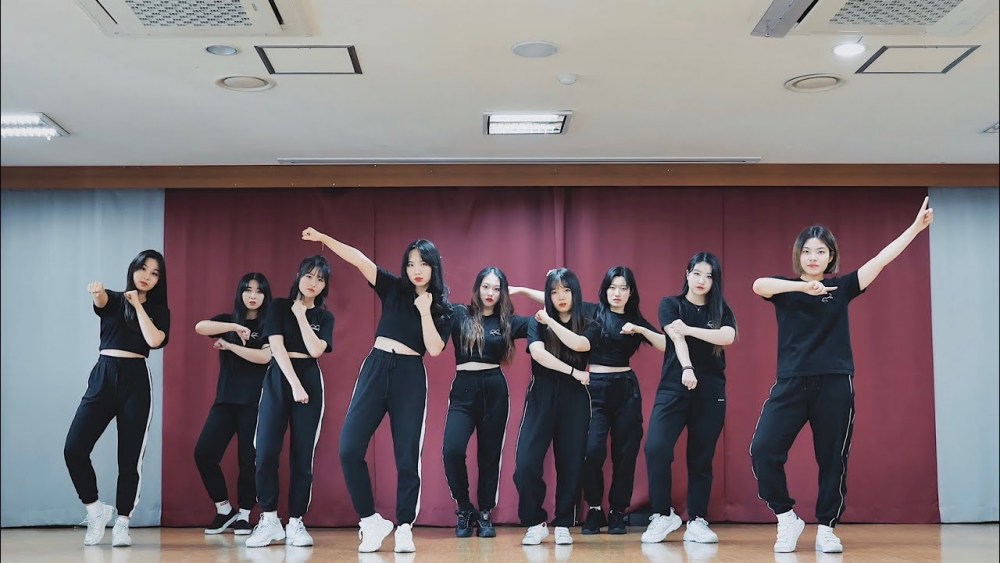 The best gift a k-pop group can gift is when your favorite group does a cover dance on another of your favorite group -- especially if it's the opposite gender. It is becoming increasingly common for k-pop groups to cover dances through music shows, music festivals, or simply their YouTube channel. This is extremely fun to watch, but it is interesting, especially since the choreography is different and sometimes more challenging!

Today -- we'll be checking out some noticeable dance cover videos of boy group songs by girl groups that garnered quite some attention. Let's check out the list, and make sure to let us know if you've watched the cover before!
BILLLIE - Ready to Love (Original Song - SEVENTEEN)
Rookie group BILLIE covered SEVENTEEN's "Ready to Love," and they were able to showcase their amazing synchronization! Excellent dance skills, especially for a rookie group!

WJSN - Alligator (Original Song - MONSTA X)
The dreamy ten ladies of WJSN covered MONSTA X's "Alligator," and it showed a strong girl concept that was hard to see from WJSN!

LOONA - Cherry Bomb (Original Song - NCT127)
Even SM Entertainment CEO Lee Soo Man was impressed with LOONA's cover of Cherry Bomb. They were able to really point in on the key choreography and left Lee Soo Man and the public awestruck with the cover.

(G)I-DLE - FAKE LOVE (Original Song - BTS)
We all knew (G)I-DLE was already extremely talented, but no one knew that they would absolutely kill it. Covering world star BTS's song and even saying their performance was outstanding is an understatement!
STAYC - Back Door (Original Song - Stray Kidz)
STAYC covered Stray Kidz's "Backdoor," and we already know the "Knock" choreography was perfectly executed by these ladies!

IZ'ONE - Energetic (Original Song - Wanna One)
Following the Produce sunbae's, IZ'ONE successfully covered Wanna One's "Energetic," showcasing their perfect refreshing choreography!

Dream Catcher - My House (Original Song - 2PM)
The song that belatedly caught many fans' attention was covered by Dream Catcher, and wow -- we can say that it was really a dream watching these girls kill this cover!
Cignature - No Air (Original Song - The Boyz)
Rookie group Cignature covered "No Air" by The Boyz, and they showed the unique choreography in the intro, displaying their true talent!

Purple Kiss - INCEPTION (Original Song - A'TEEZ)
If you want to see a new style of "INCEPTION," make sure to check out Purple Kiss's version - you will not regret it!

Wow, this is truly a great list - what did you think of it? It's so great to see our lovely girl groups take on new challenges and show sides that were not shown before. This really portrays talent in not only the genre they are accustomed to but it shows their potential to do more above & beyond. So let us know your thoughts - which cover is your favorite? Is there a cover that we missed out on? Make sure to let us know in the comments below!