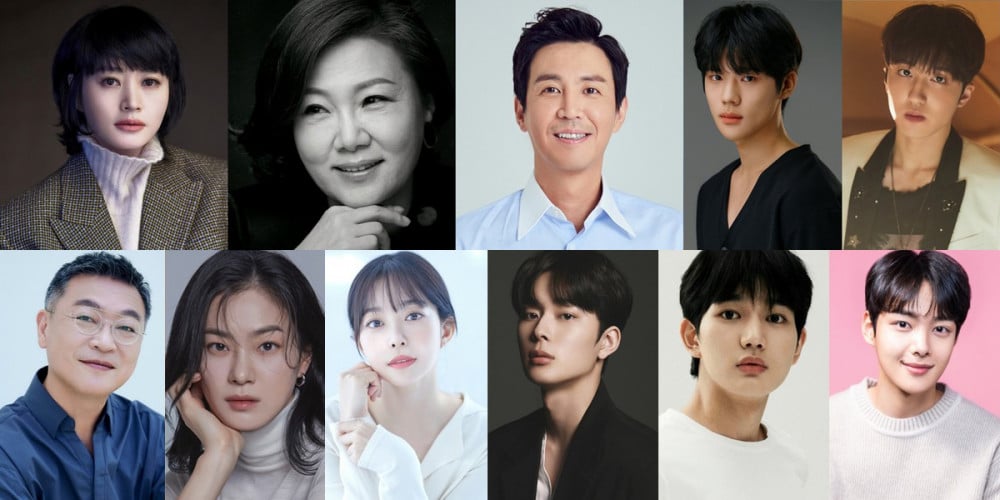 tvN has revealed an intriguing lineup of lead cast members for its brand new historical family drama series, 'Umbrella' (title subject to change).

A never-before-seen genre fusing Korean historical fiction, family conflict, and more, 'Umbrella' tells the story of a Joseon era queen and her four troublesome sons. The series follows the perspective of Hwaryung, the queen of Joseon who spends every moment of her life cleaning up trouble caused by her four sons. Well, those days are over, because Hwaryung has set her mind to educate these good-for-nothing boys into princes worthy of the royal family's title.
Actress Kim Hye Soo will take on the lead role as Hwaryung, a proud woman who marries the king of Joseon. Except, her pride and her elegance were thrown out the window long ago after giving birth to four sons in a row.
Next, veteran actress Kim Hae Sook plays the role of the king's mother, a.k.a the queen's mother-in-law. A legendary woman who put her favorite son on the throne, the king's mother finds her grandchildren unruly and unlikeable.
The king of Joseon, Lee Ho, will be played by actor Choi Won Young. A king loved by his people, Lee Ho has a slight complex about his claim to the throne, being the son of a concubine.
And then there are the four troublemaking princes of Joseon, played by Moon Sang Min, SF9's Chani, Yu Seon Ho, and Yoon Sang Hyun! Each of the siblings boast a very different personality from one another, but they do have one thing in common. They don't like to lose to their brothers!
Also starring Kim Eui Sung, Ok Ja Yeon, Kim Ga Eun, Kim Min Ki, and more, tvN's 'Umbrella' is coming some time in October!