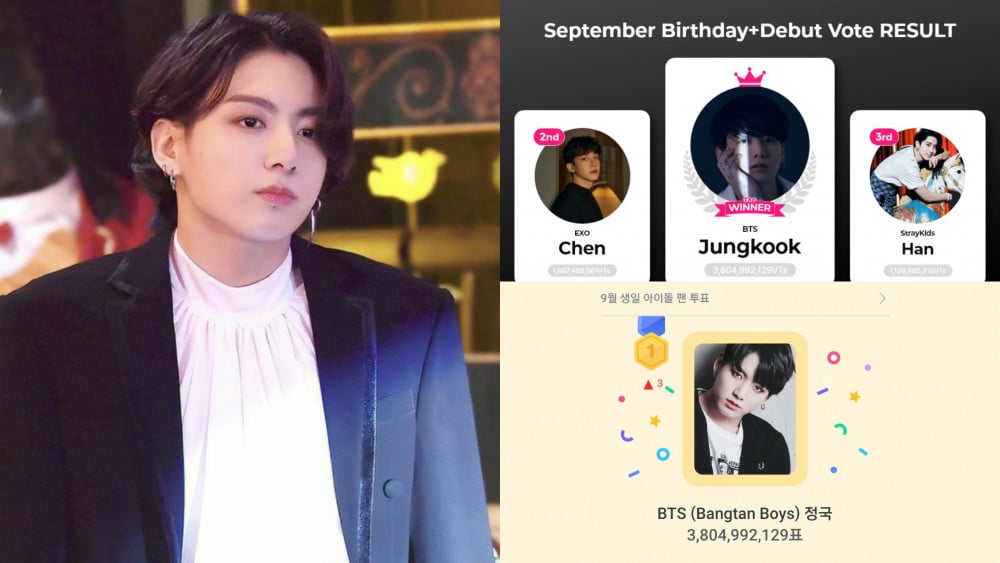 Jungkook is known for his talents, vocals, and charisma, along with setting numerous records with his songs. Apart from his unparalleled music achievements, he has now set a new record on voting platforms.

Jungkook was nominated for the September Birthday Voting on Fanplus against numerous idols whose fandoms are experienced voters. He has not only won the birthday voting, followed by EXO Chen but also has set a new all-time record on the voting app Fanplus.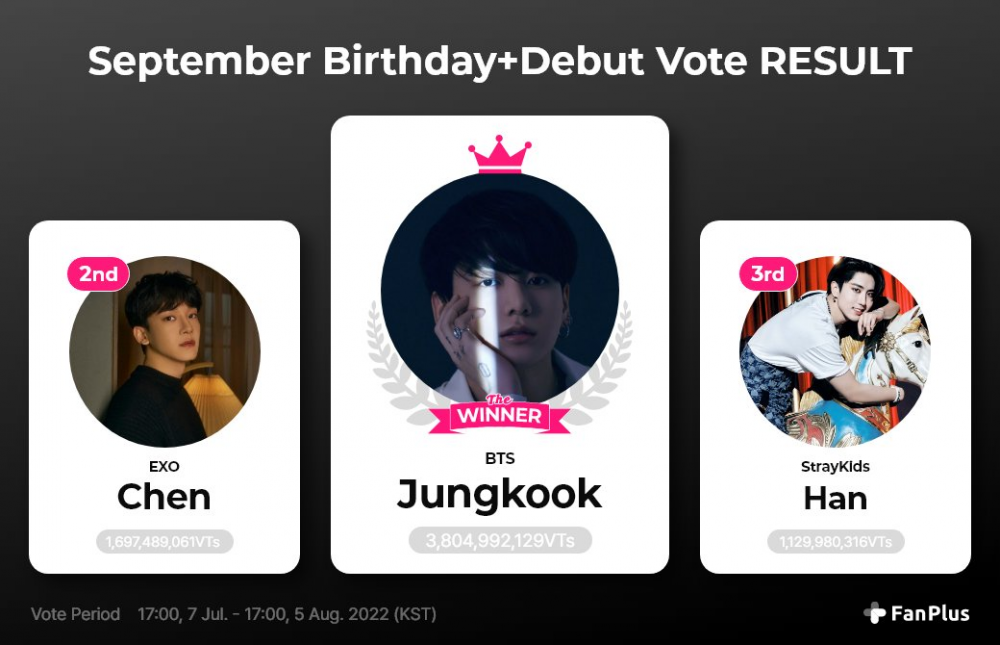 He has accumulated an overwhelming 3.8 Billion votes, breaking the all-time record of highest votes recorded in fanplus history with the biggest lead ever (2.15B). He also ranked #1 on the Fanplus Hall Of Fame for the highest votes in history.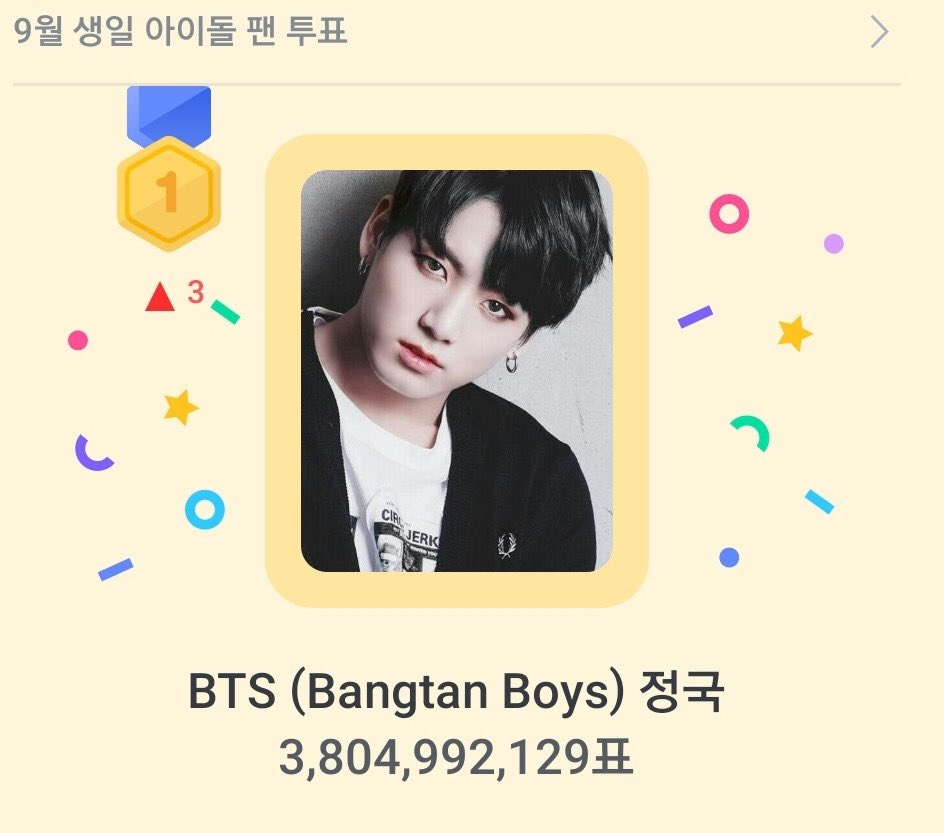 Jungkook will receive a large LED billboard advertisement in New York City's Times Square for 7 days for winning this poll. In addition, large-scale lighting advertisements at Seoul subway stations and CM board lighting advertisements for 30 days.