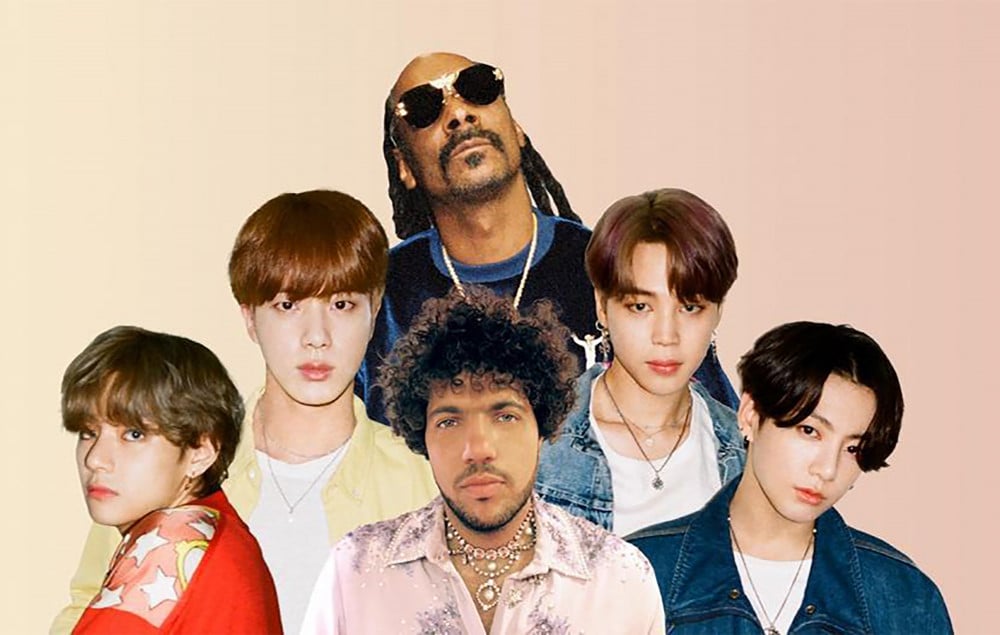 BTS's vocal line Jin, Jimin, V, and Jungkook recently released a new collaboration "Bad Decisions" with producer Benny Blanco and hip-hop star Snoop Dogg on August 5 KST.
According to the latest "Daily Top Song Global" by Spotify, the world's largest music streaming company, "Bad Decision" recorded 4,157,585 streams on the first day of its release, ranking 7th upon entering the said music chart.
Earlier on, "Bad Decision" also topped iTunes' "Top Song" chart in 74 countries and regions around the world (as of August 6, 7AM KST).
"Bad Decision" is a pre-release song from Benny Blanco's full-length album scheduled to be released this year.
The music video featured Benny Blanco and Snoop Dogg. In particular, Benny Blanco, who appeared as ARMY, has done all the preparations needed to go to BTS's concert. However, he eventually realizes that he mistook the date... Check out the full MV below if you haven't already done so!