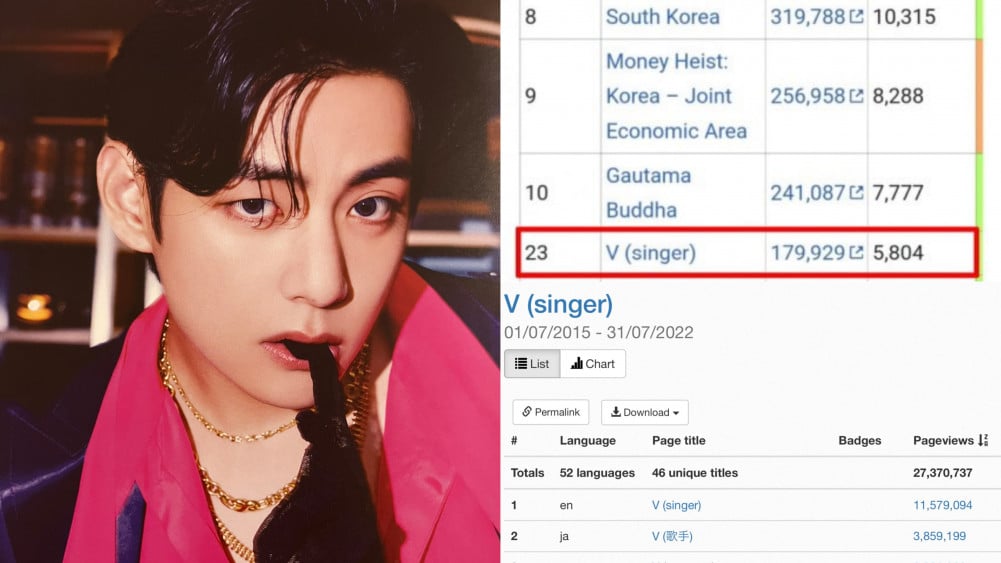 BTS V's wiki entry is quite the popular read on Wikipedia, the world's largest online encyclopedia. He has "The Most Viewed Page Among K-pop Solo Artists On Wikipedia," reconfirming his strong online impact.
In the Top 25 of 'The Most Viewed Korean Entertainment Wikipedia Pages in the Month of July,' it recorded a total of 179,900 page views, an average of about 5,800 page views per day, taking the first place among K-pop solo idol artists.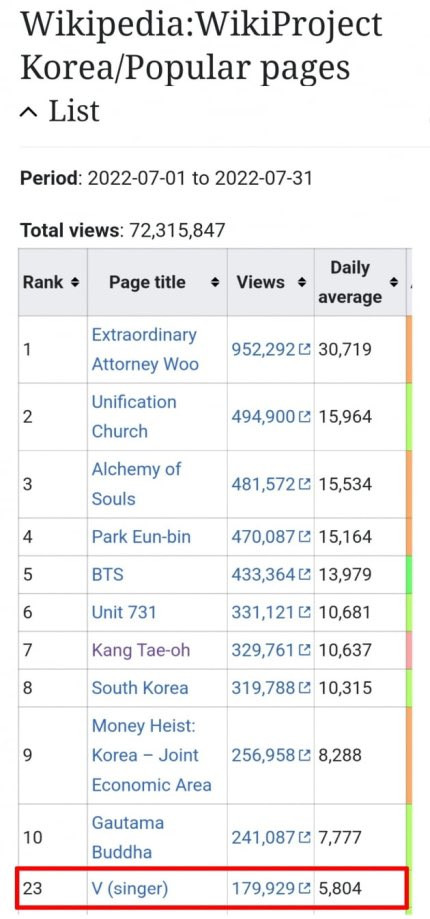 Taehyung's Wikipedia page has been the #1 most viewed page among individual Korean artists for 19 months in a row, with over 27.4 million views.
Despite the strong K-drama Hallyu, Global It Boy V ranked 23rd in the overall ranking, proving his powerful influence.