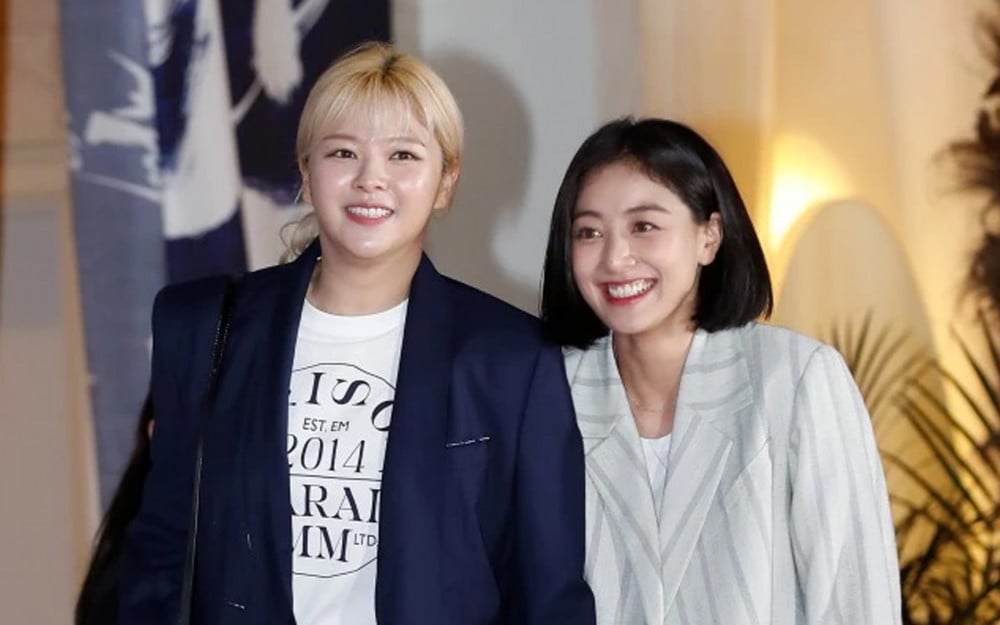 TWICE's Jeongyeon and Jihyo recently gave an update to fans by appearing together at the VIP test screening for the film 'Hansan.'
Jeongyeon attended the VIP test screen of the film 'Hansan' that was held at the Lotte World Tower in Jamsil, Songpa-gu, Seoul, on July 26. This is the first time Jeongyeon made an appearance at a public event since February of this year.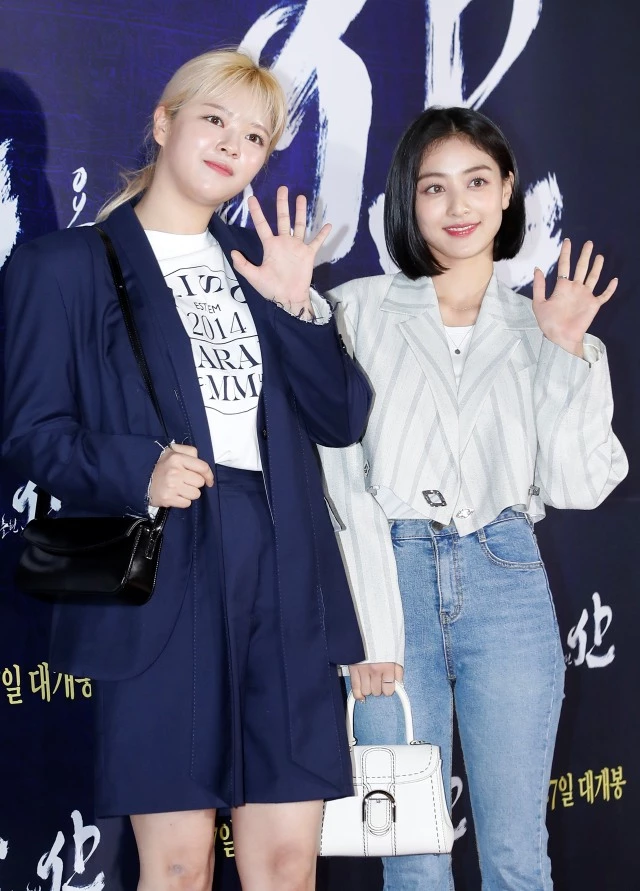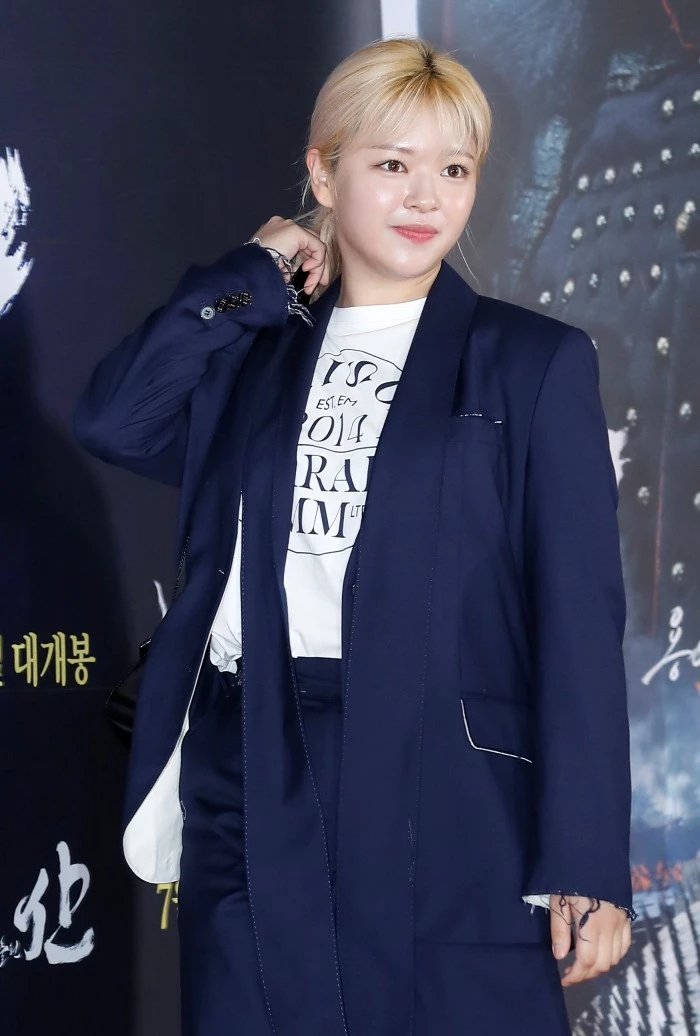 In the photos taken on this day, Jeongyeon looked much brighter and happier.
Many fans shared her photos on various social media platforms, where they were able to share their thoughts and express how relieved they were to see their favorite idol.
Netizens commented, "Being healthy is the best, she looks beautiful with the weight gain," "she's my favorite member in TWICE, I just want her to be healthy," "I hope she recovers completely soon," "She looks really happy and not look like she's forcing her smile so I'm always going to support her," and "She looks so much better, I hope she's healthy!"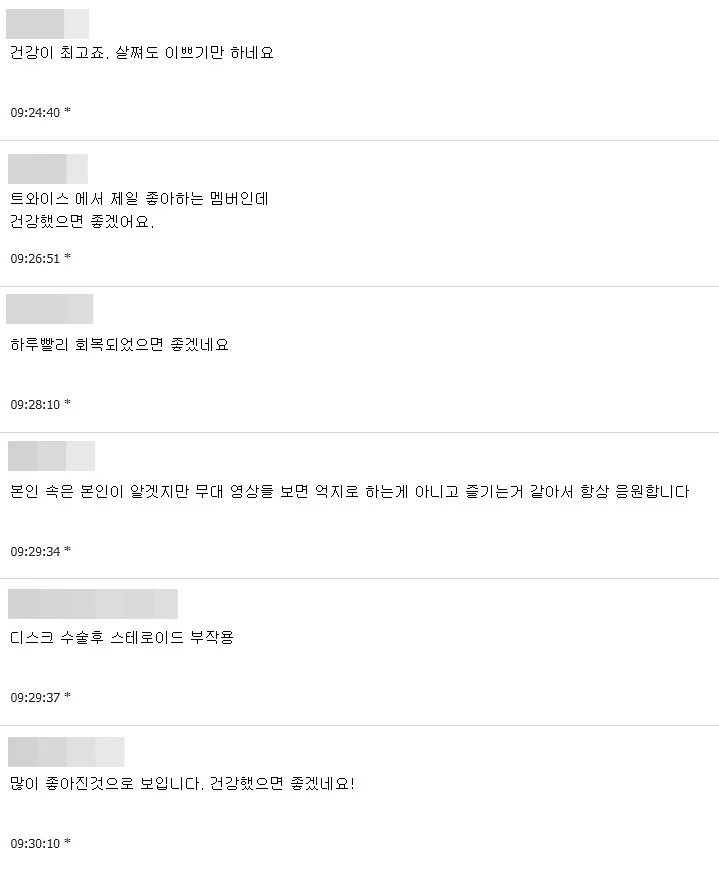 Earlier back in June 2019, Jeongyeon took a hiatus due to her neck disc. She continued to suffer from the neck disc over the years and also stopped activities due to panic disorder as well.
However, Jeongyeon continued to keep her fans updated through social media and continued to put in efforts to recover. She then was able to participate in TWICE's 4th world tour in February of this year, returning to fans.