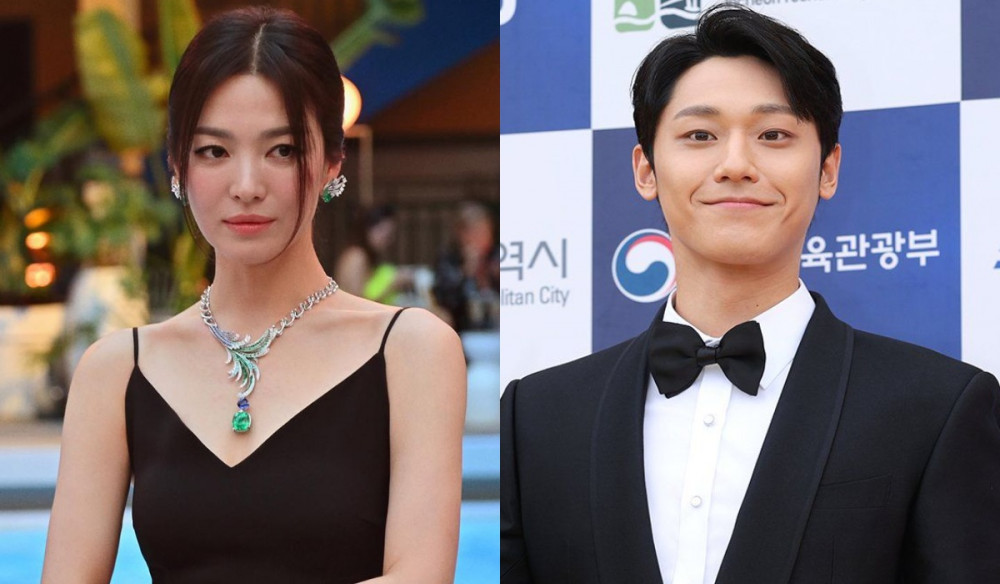 After Netflix's new drama series 'The Glory' revealed the full lead cast, Song Hye Kyo and Lee Do Hyun garnered attention with their 14-year age difference as partners.

As previously reported, scriptwriter Kim Eun Sook and director Ahn Gil Ho's brand new project 'The Glory' is a revenge/psychological drama led by actress Song Hye Kyo. The story follows the life of a woman named Moon Dong Eun, whose life is shattered and whose soul is torn to pieces during her youth when she becomes a victim of horrific school bullying.
Later, Moon Dong Eun vows to dedicate her life to exacting revenge on her assailants, as well as all those who stood aside as spectators and failed to offer her a helping hand. Lee Do Hyun plays a character shrouded in mystery, Joo Yeo Jung, who is likely to opposite Song Hye Kyo's character Moon Dong Eun.

After the cast announcement, the two leading characters garnered attention with their age difference as partners. Netizens commented:
"Not Lee Do Hyun"
"Is her contract contingent upon performing with younger actors?"
"I can smell another scandal brewing."
"I don't mind her private life but she should really freshen up her acting."
"I feel like men and older women are always angry whenever they see older woman-younger man couples."
"She's working with a younger actor again lol"
What do you think?