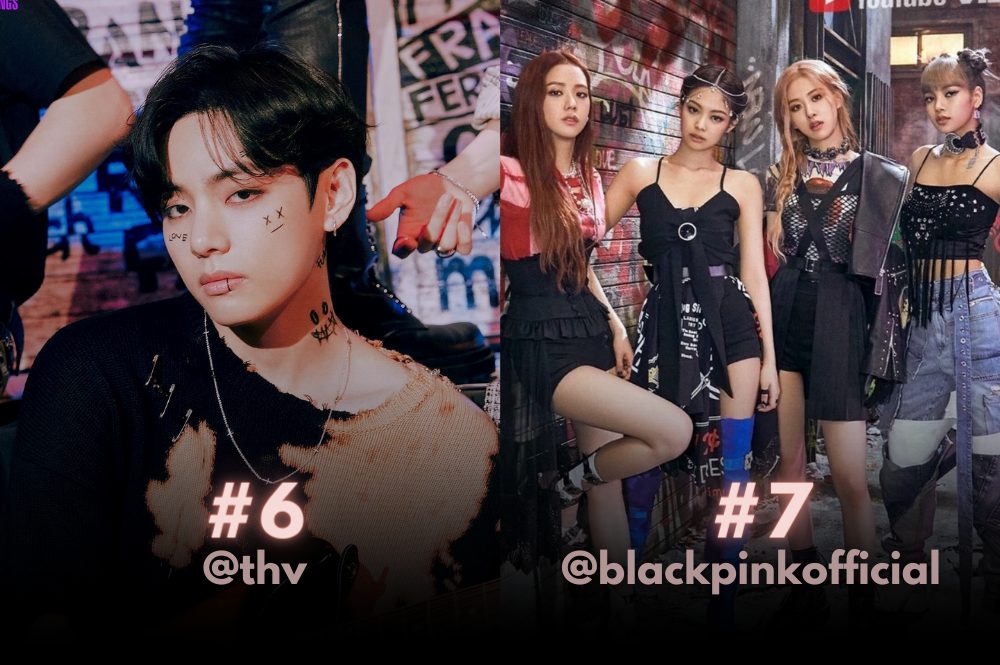 According to K-pop Radar, a fandom data observatory platform, Kim Taehyung, aka V, has surpassed BLACKPINK's group account and is now the 6th most-followed K-pop account on Instagram.


Taehyung achieved this in just seven months. Since BTS launched individual public accounts in December 2021, Taehyung demonstrated his popularity by breaking world records within the 1st hour. He remains the most-followed male K-pop idol on the platform.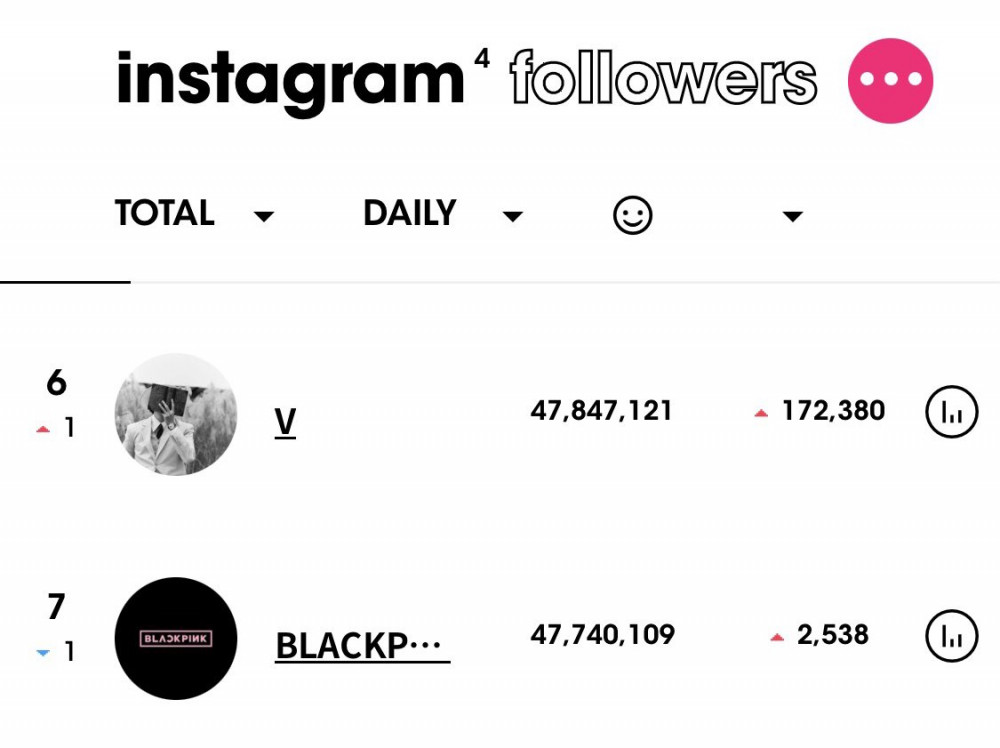 In addition, Taehyung maintains his top-ranking position on the 'Top 1000 Instagram Influencers' list by HypeAuditor. The AI-powered influencer platform ranks Instagram profiles based on quality audience and authentic engagement.


Although Taehyung's newer account is not yet the most-followed, he ranks above older accounts with more followers, proving the authenticity of his audience. He is currently the only K-pop account in the Top 10 worldwide and with the highest engagement rate.