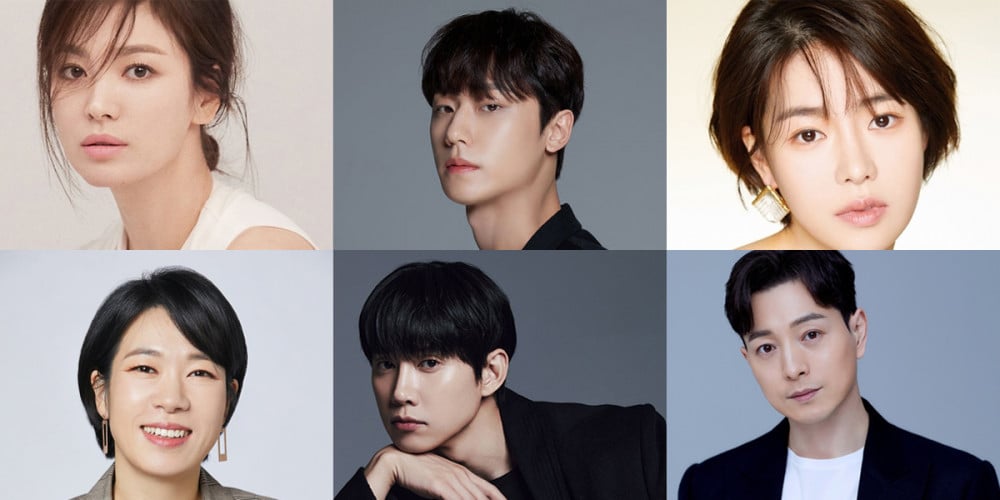 Scriptwriter Kim Eun Sook and director Ahn Gil Ho's brand new project 'The Glory' will be created as a Netflix-original drama.
One of South Korea's top drama scriptwriters, Kim Eun Sook is known globally for her dramas like 'Secret Garden', 'Heirs', 'Descendants of the Sun', 'Guardian: The Lonely and Great God', 'Mister Sunshine', 'The King: Eternal Monarch', and more. In 'The Glory', she'll be working alongside director Ahn Gil Ho of 'Record of Youth', 'Memories of the Alhambra', and 'Stranger'.
'The Glory' is a revenge/psychological drama led by actress Song Hye Kyo, reuniting with scriptwriter Kim Eun Sook for the first time since 'Descendants of the Sun'. The story follows the life of a woman named Moon Dong Eun, whose life is shattered and whose soul is torn to pieces during her youth, when she becomes a victim of horrific school bullying. Later, Moon Dong Eun vows to dedicate her life to exacting revenge on her assailants, as well as all those who stood aside as spectators and failed to offer her a helping hand.
Joining Song Hye Kyo in 'The Glory' are Lee Do Hyun, Lim Ji Yeon, Yeom Hye Ran, Park Sung Hoon, and Jung Sung Il. Actress Lim Ji Yeon will play the role of Park Yeon Jin, the assailant who bullied Moon Dong Eun in school. As an adult, her dark past threatens to tear down everything she has built up for herself, and she struggles with all her might to protect herself.
Next, Yeom Hye Ran will play the role of Kang Hyun Nam, a victim of domestic violence who becomes allies with Moon Dong Eun. On the other hand, Park Sung Hoon plays the role of Jeon Jae Joon, another assailant from Dong Eun's past, while Jung Sung Il takes on the role of Park Yeon Jin's husband. Finally, Lee Do Hyun plays a character shrouded in mystery, Joo Yeo Jung.

'The Glory' is coming soon as a Netflix-original series.