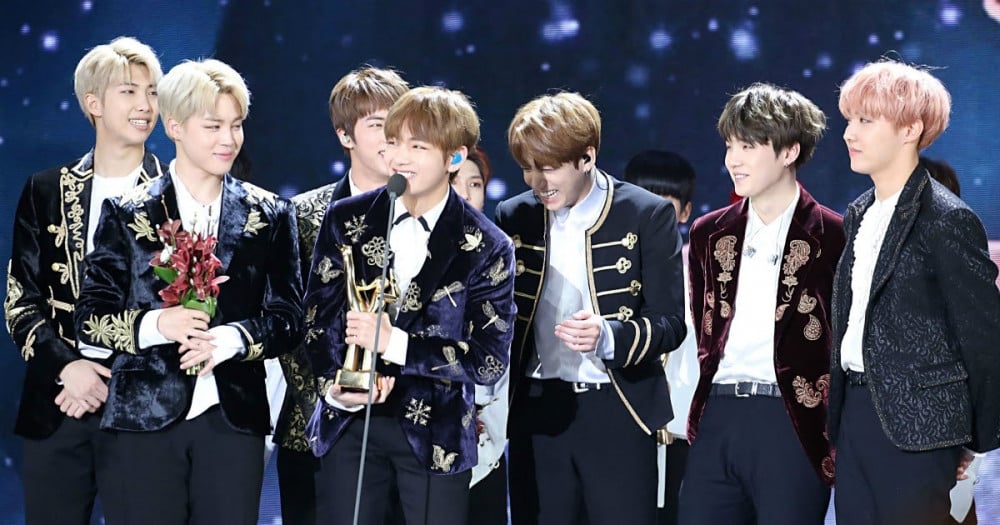 As we've now approached a little bit halfway through the year, it's surprising how fast time flies! But this also means we're getting closer to being able to see our favorite K-Pop stars perform at the end of the year festivities; with much anticipation for what is to come this year, let's rewind time and look at five of the most memorable end of the year performances thus far!
1. MAMAMOO and JYP: More than the performance itself, what still remains the most memorable is probably the reactions that followed this performance! GOT7's Jackson clearly expressed what we were all feeling while watching MAMAMOO and JYP's performance.
2. BTS Idol: BTS' MMA 2018 performance brought much attention because of how well they portrayed Korean traditional culture. Starting with the traditional hanbok stage outfits to the dancers, this version of "Idol" surely blew everyone away!
3. 2ne1: One of the OG girl crushes around; 2ne1 took the stage by storm back in 2015 during MAMA. Beginning with CL's "Hello Bitches" to the perfect transition into introducing the members one by one on stage, surely this is one of the most iconic end of the year performances ever.
4. All Artists "Amor Fati": It's always great to see the wild, chaotic side of your favorite artists, and the best place is at the end of the year festivals. But out of all stages that artists have been gathered to, the one where they sing and dance along to "Amor Fati," brought much laughter to the audience members!
5. Gayo Daejun Girls Project: If only SBS could bring this back once more, especially with the vast amounts of girl groups we see today! Taking the iconic groups such as SISTAR, After School, KARA, and more to be paired up for a special performance, it was great to be able to see two sides of the girl groups. Sexy in red, but also able to pull off the pure and innocent white! If that wasn't enough, SBS also provided us with guy group versions too!
What are some of your favorite end-of-the-year performances?