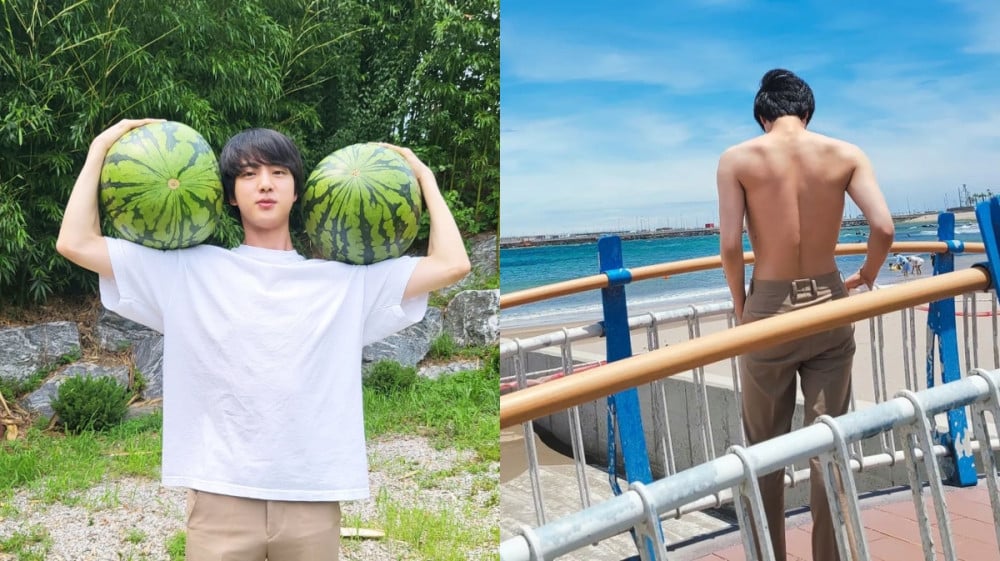 Netizens talked about how much they like the vibes of BTS member Jin's Instagram feed.
On July 5, one netizen created a post on an online community forum titled, "I like Kim Sukjin's Instagram feed the best lollllll." Here, the netizen further wrote, "As expected of the worldwide superstar BTS, photos of him at the White House does get posted, but he also shows off about some Maple Story stickers he found after going around many different convenience stores. He then says it's a staircase shot from 'Music Bank' but you can't even see the stairs and you only see him push his small head into the handrail. He also states that he will reveal his friendship tattoo, and ends up just revealing his body. I also like the photo he posted where in between watermelons that are several times bigger than his face, his face is planted like a flower in the middle lolllllll."
The netizen then included a screenshot of Jin's Instagram feed.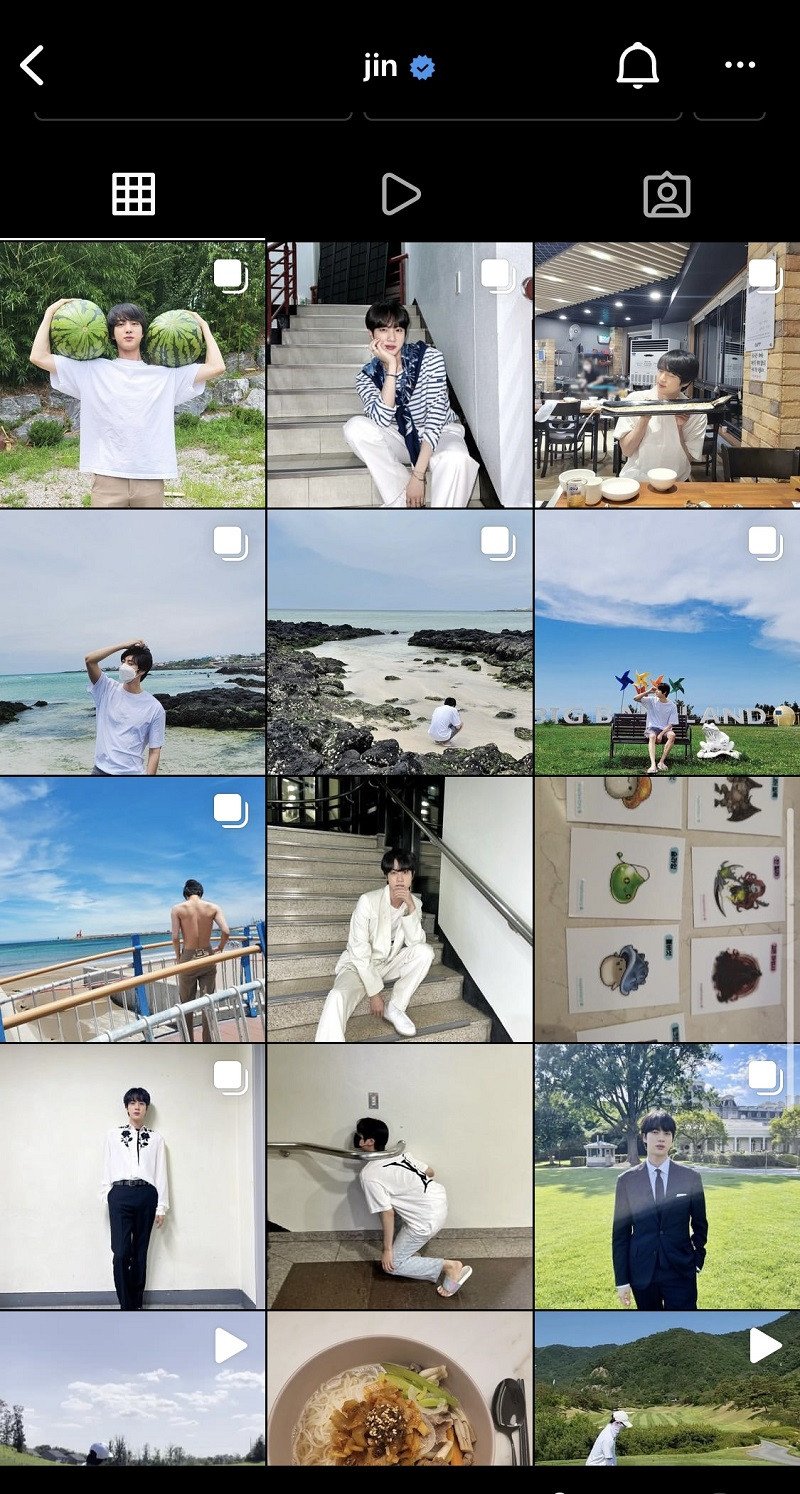 In response, some netizens commented:
"He really doesn't have any bluff as a celebrity, and he even has less [bluff] than a non-celebrity lolll. I love how humane he is."

"Jung Hoseok [J-Hope], Park Jimin [Jimin], and Kim Taehyung [V] all definitely have that celebrity feel to them, but Kim Sukjin just feels like your younger cousin who made an Instagram LOLLL. But now, he includes some celebrity [photos] in the middle somewhere."

"SO cute."

"Look at how he has no hate comments. People do have eyes after all. Kim Sukjin, keep doing well~"

"Other people take multiple selfies before uploading it, but Jin just takes it once and uploads that. He's a person who uses his face however he wants."

"His actions are so relatable, but his face is so unrelatable. How can he be so good looking?"

"You're right, Jin is the best."

"It's nice to see Jin's Instagram and how he just looks like he's having fun. Jin's Instagram doesn't set up 'emotional concepts' like other people."

"Here is a man you think you know, yet you don't know."