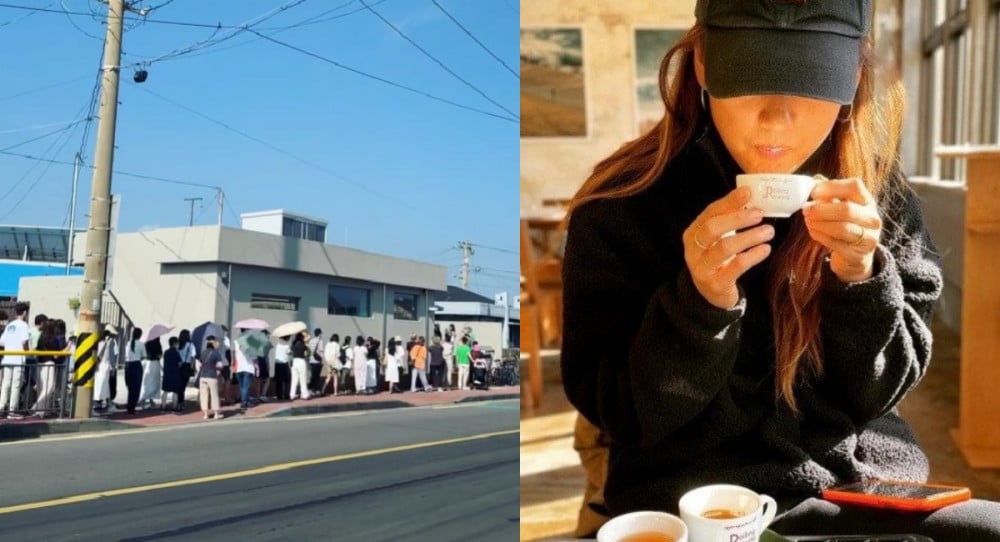 Lee Hyori and Lee Sang Soon's new cafe Long Play proved to be a little too much of a hit in its Jeju neighborhood.

On July 2 KST, one day after the cafe officially opened, the couple took to Long Play's official Instagram to apologize and announce operations adjustments.
"To those who waited for a long time in hot weather and those who were turned away as running out of ingredients made it so we couldn't accept any more customers, thank you so much, and we are sorry," they wrote. "We have concluded that we will have to operate by reservation system for the time being, as it will cause inconvenience to nearby residents to continue operating as is. We ask for your understanding, and we will take a break on Sunday the 3rd for reorganization."

According to media reports, news of the cafe spread quickly through word of mouth, and within a day, the cafe had become so popular that the line to get inside was affecting the neighborhood around it. The new reservation system will be announced via Instagram as soon as it is decided on.
Meanwhile, the Long Play Instagram post can be seen below.