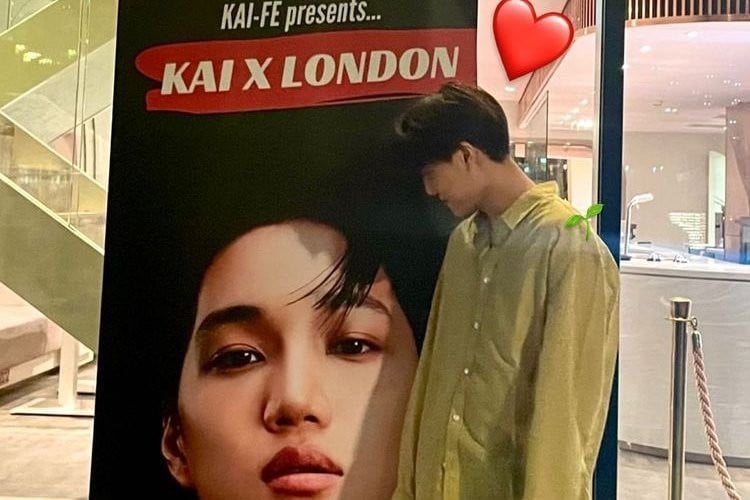 A two-day concert full of outstanding and rising Kpop groups recently happened in London, and these artists who went overseas after a pandemic surely will stroll around to appreciate the beauty of The Big Smoke, London.
HallyuPopFest 2022's first stop is at OVO Arena Wembley London this July 9 and 10, wherein KAI was invited to be the headliner for the event's second day.
A day before KAI is scheduled for HallyuPopFest, Kai was already seen walking around the city with his back up dancers or his team, Team KAI.
Some lucky fans got to see him in person and even interacted with him but what makes the hearts of his fans big is that he went to see a fan project dedicated to him.


KAI was seen in front of Haute Dolci, where the fanmade event was held. Kai-fé is a fan project started by @kaifeglobal (twitter and instagram) under @StationKAI (twitter and instagram), a global fanbase for KAI, that already held numerous fan projects for their bias.
On July 11, KAI uploaded a photo as his story on his official instagram account, @zkdlin, a picture of him standing together with his big picture in front of the event place.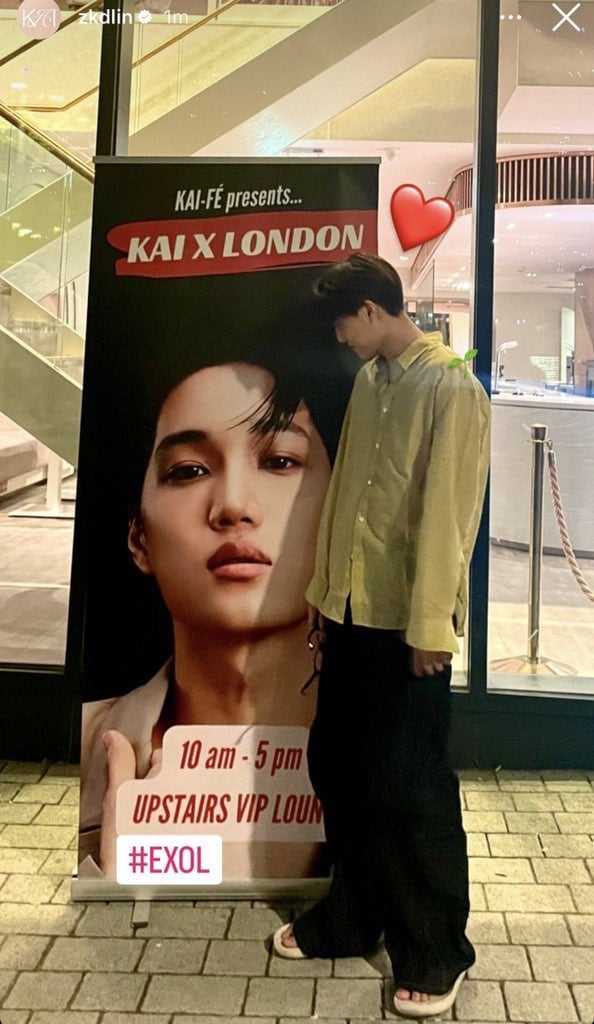 (photo: @zkdlin on Instagram)

Haute Dolci got crowded with lots of goms (Kai's fans, "bear") who enjoyed the café while jamming to KAI songs happily.