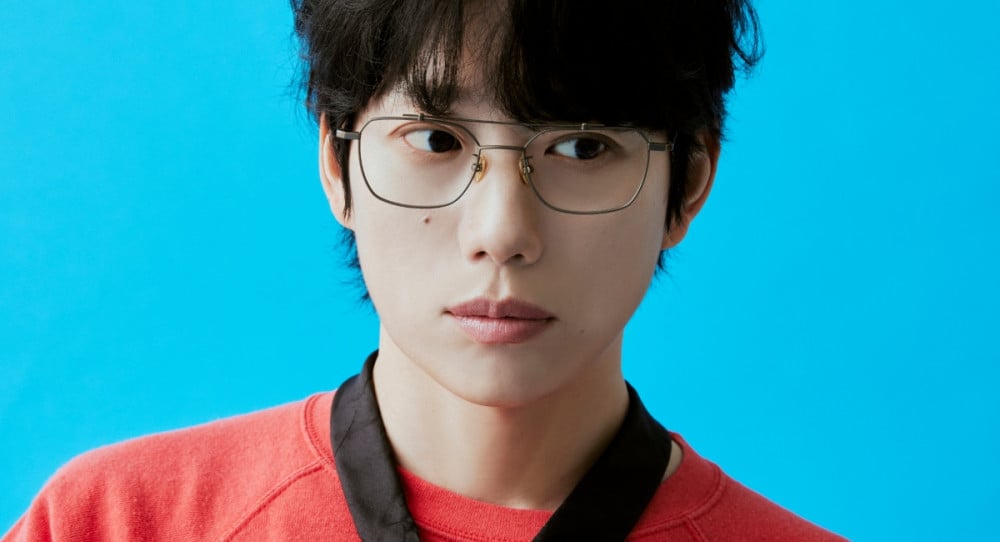 With a 12-year-long career, a slew of charting singles, and collaborations with everyone from hip-hop acts like Leessang and BIG Naughty to idols like AKMU's Suhyun and EXO-SC, if 10CM's Kwon Jung Yeol is not one of your favorite Korean artists, he is likely your favorite's favorite. Through the years, 10CM has not only been credited as a 'first generation' influence on South Korea's busking and indie-pop scene, but idols as well often cite Kwon Jung Yeol as an influence – with Seventeen's Hoshi, ex-Lovelyz's Seo Ji Soo, Oh My Girl's Hyojung, Red Velvet's Joy, and more having performed 10CM songs for their fans through the years.
Since the hit "Americano" in their debut year, 10CM has long been known for a unique storytelling quality that can fluctuate between emotional and playful – whether the song is about love, heartbreak, or other relatable coming-of-age themes. Such a distinct style has also made 10CM a popular act for drama OSTs, having appeared on the soundtracks for hit dramas like 'Goblin,' 'Hotel De Luna,' and 'Crash Landing on You.'
On July 3 KST, 10CM returned with new single "Gradation," a love song that likens the gradual deepening of affection toward someone to gradation from something light and translucent to mature and opaque. To commemorate the new single, allkpop spoke to 10CM's Kwon Jung Yeol earlier this week in an exclusive interview to not only discuss "Gradation" but also learn his perspective as a veteran singer-songwriter and more.


ALLKPOP: So this week, you're coming back with your new song "Gradation." Can you tell us a bit more about the song and what it's about?
KWON JUNG YEOL: I can recall a time when I really felt overwhelmed while falling in love with someone. The song's lyrics possess that beautiful emotion – when these feelings are quickly deepening and getting stronger without you even really realizing it.

AKP: As 10CM debuted all the way back in 2010, your song catalog is quite massive and covers a range of sounds, situations, and feelings. When it comes to your new song "Gradation," how do you feel it differs from other songs you've released in the past?
KJY: The song moves a bit away from the minimal sound sensibility usually found in a lot of 10CM songs – instead, using a modern rock sound with a refreshing, energetic vibe that is both fresh and welcomed.

AKP: 10CM's music is really beloved by the Korean public, and even right now, your recent single with BIG Naughty – "Beyond Love" – is #5 on the MelOn singles chart. Do you have any particular goal for this single, whether it's related to chart positions or how listeners react?
KJY: It'd be nice if the song did well on the charts, but more than that, I hope my fans really enjoy listening to it. (Please DM me some of your positive reviews!)
AKP: The title of the single is "Gradation," and if you read the lyrics, you can get a good idea of why, but we were wondering if you could explain that concept a little further.
KJY: I wanted to write lyrics detailing what it's like to develop feelings for someone, and since that's something that is always getting stronger and deeper, I thought the title "Gradation" would be a good one.


AKP: Comparing the songwriting experience when you first started out to your work now, do you feel like your process and what inspires you have stayed consistent?
KJY: Although coming up with good melodies and ideas can take a lot of time, I still really enjoy making songs. When I can't think of anything, I work with movies or dramas on.
AKP: These days you've done a lot of collaborations with junior artists, whether it's BIG Naughty, Meenoi, or even AKMU's Lee Suhyun. A lot of people think that learning is a senior-to-junior exchange, but do you ever feel like you've learned something from them instead?
KJY: They're passionate and honest with how they express themselves, and I've learned a lot from that.
AKP: Aside from them, are there any other junior artists you feel inspired by?
KJY: There's a band called SORAN that I get inspired by actually quite often.
AKP: I'm sure you know, but 10CM songs are probably among the most covered by junior artists, regardless of whether they're indie musicians or K-pop idols. Is there a particular cover performance you really enjoyed? And can you tell us why it's your favorite?
KJY: Once Meenoi covered "Yesterday You Left Me" while I handled the guitar accompaniment. It's still a strong memory for me because she did such a great job.
AKP: Since the COVID pandemic has gone on as long as it has, it's definitely had an impact on the music world. As an artist and songwriter during these times, do you feel like the pandemic influenced your music at all? For example, maybe how you create or perform changed or you feel inclined to write more 'healing' music for your fans.
KJY: I don't think that its influence affected my music in a way I can feel, but since I couldn't really meet my fans a lot through concerts, I also felt like I couldn't really work on music either. That being said, things have since gotten a lot better.
AKP: Over the years, 10CM has acquired a lot of different nicknames and credits like "indie icon," "믿듣 [a Korean slang meaning their performance is consistently worth listening to] 10CM," or "the 1st generation of Korean busking." However, in the future, when people look back at 10CM and the music you've made, is there a certain way you'd like it to be seen or something you'd like to be called by the public?
KJY: Even if they have to wait a little bit, I want to be a musician who people trust will continue to offer them great music to listen to.
AKP: Lastly, is there anything that you want to say to all of the international fans who love and support 10CM's music from overseas?
KJY: Thank you so much for always supporting me even though being able to perform for you regularly can be difficult. I'm working hard to make songs and play them for you, but in the future, I'll work hard to bring concerts to places where you live as well!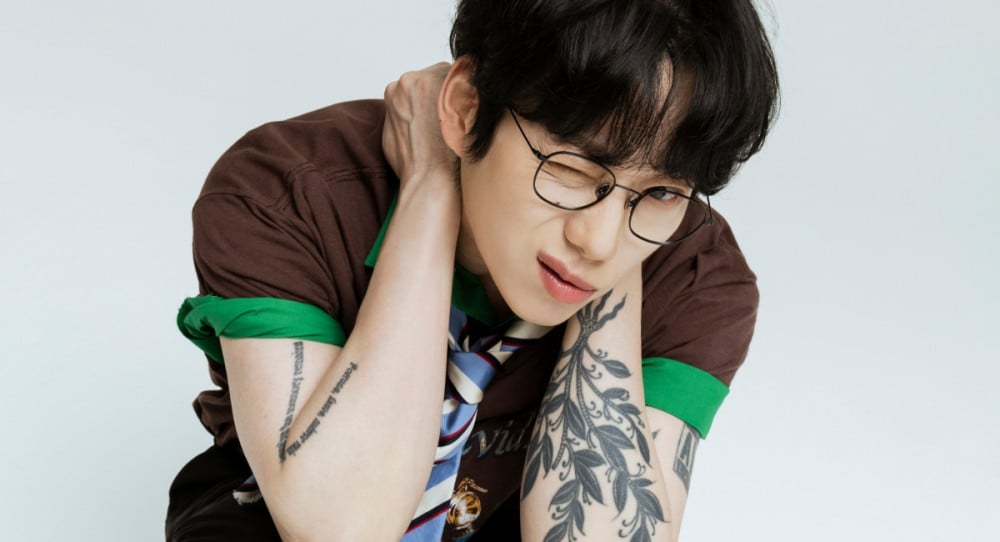 Want to read more exclusive allkpop interviews? Check out our recent interview with K-pop idol and 'American Song Contest' winner AleXa here.