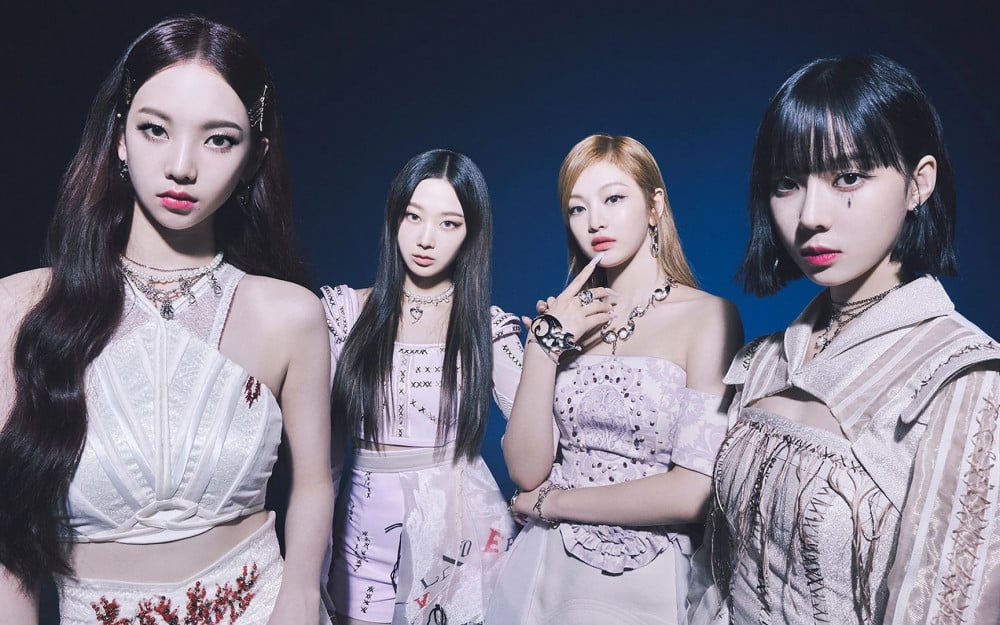 aespa made a comeback earlier this month with a new mini-album 'Girls' and started their promotions with the title track of that album.
Just as any other K-pop group, aespa began performing in various music shows showing off the new music they had released this month. However, fans were disappointed when they found that aespa will only perform once for each music show..
Frustrated, fans gathered in various online communities to express their disappointment and complain that aespa's lack of appearances on music programs and short promotional period.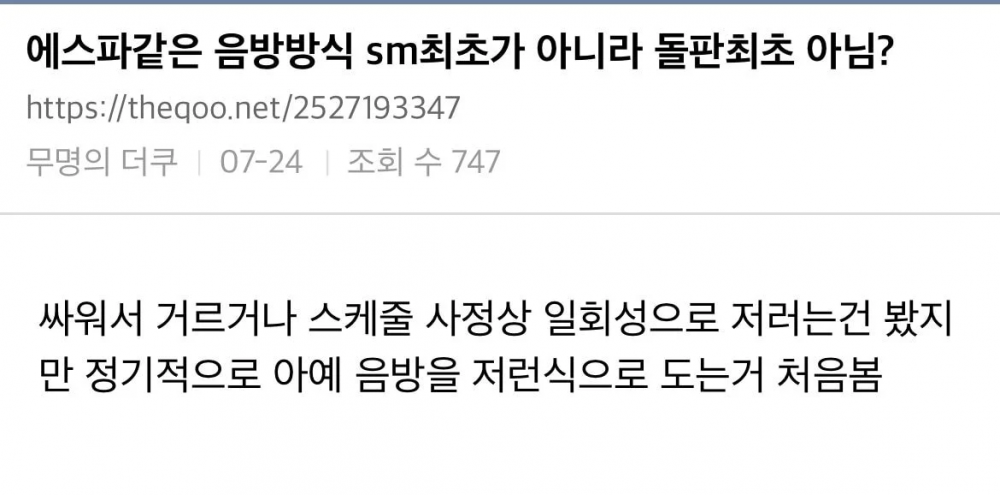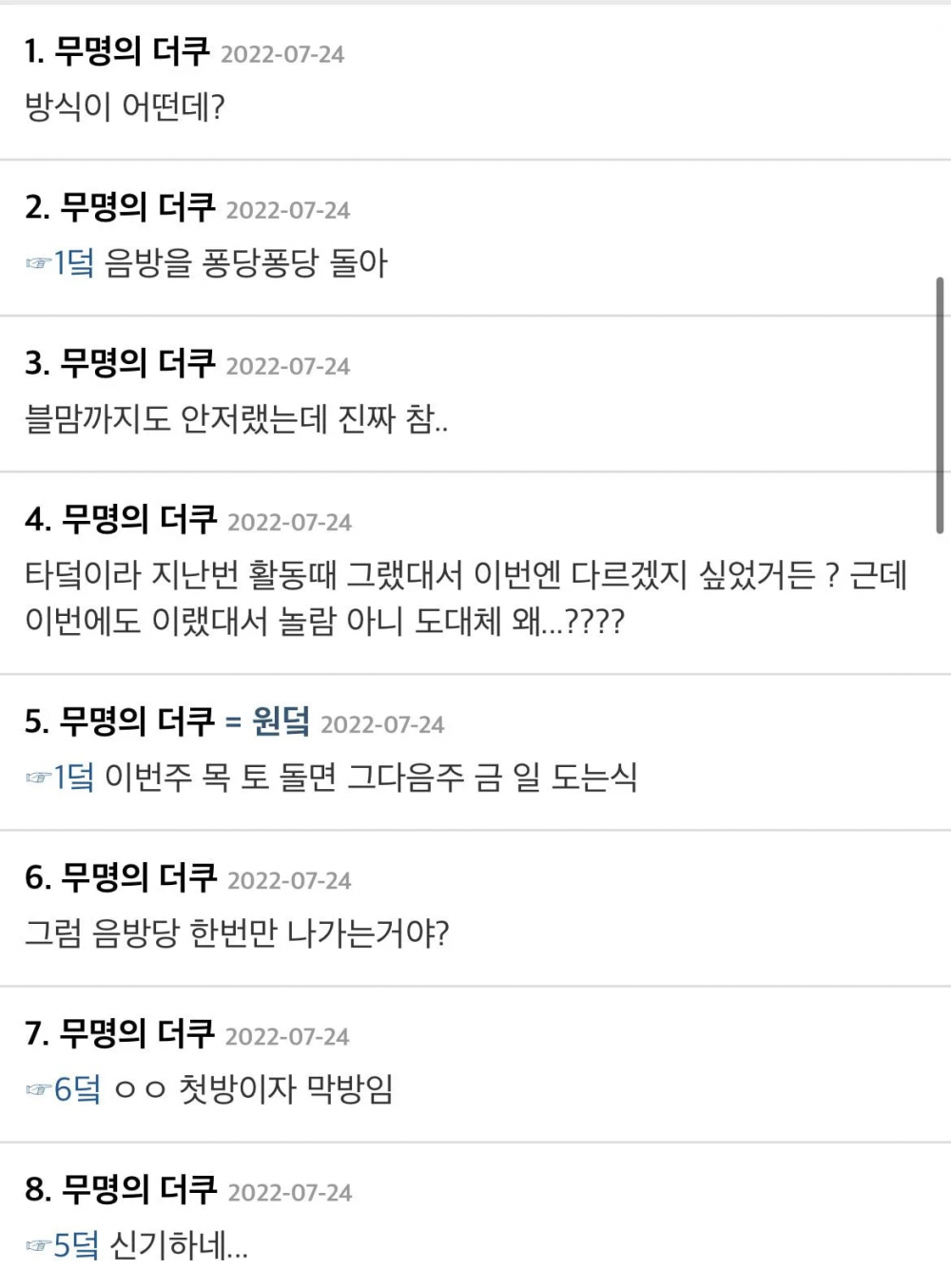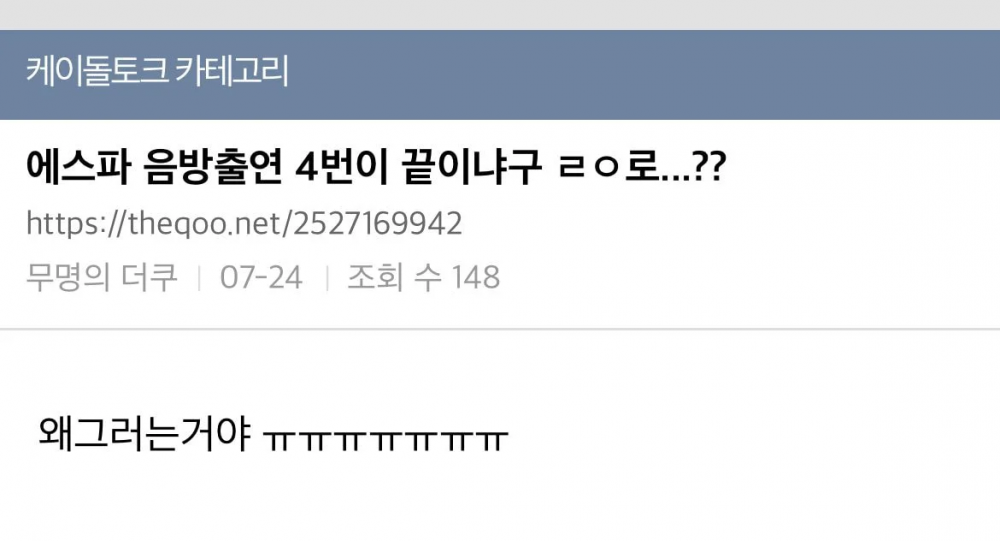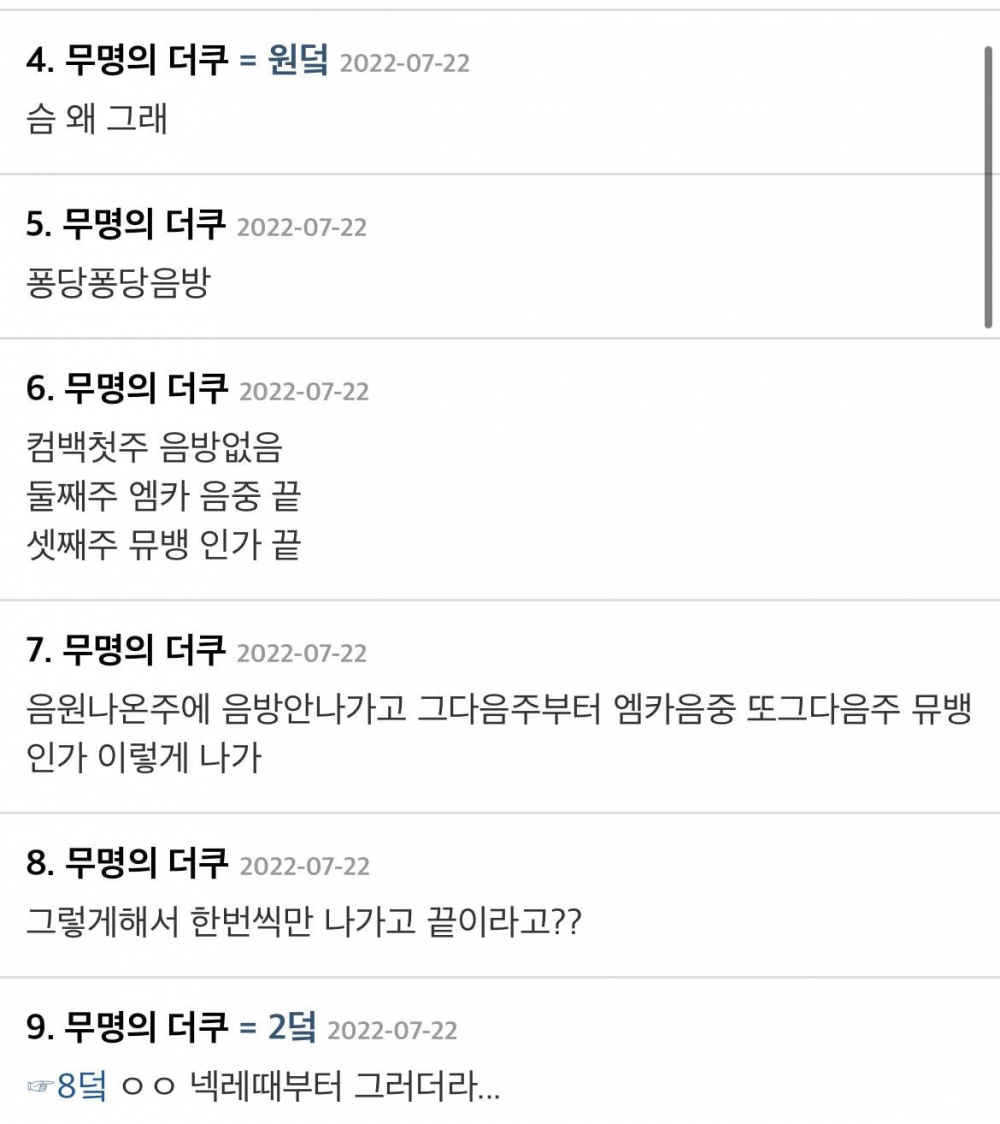 Netizens and fans commented, "I've seen groups only perform on music show only one time because they (studio company and the entertainment agencies) fought but I saw a group perform on music programs like that on a regular basis," "They didn't even do this during 'BLACK MAMBA' promotions," "If they went on the music program on Thursday and Saturday of one week the next week, they would only appear on Friday and Sunday and that's it," "So they only went on the music show only once?" "So yeah, their first music show was their last music show," "That's pretty fascinating," "So they only appeared four times on music programs," "They did this during their 'Next Level' promotion too. They did a maximum of five shows and that's it," "Why is SM doing this?" "They're hopping shows," and "So they only appear on every music program only once and that's it."