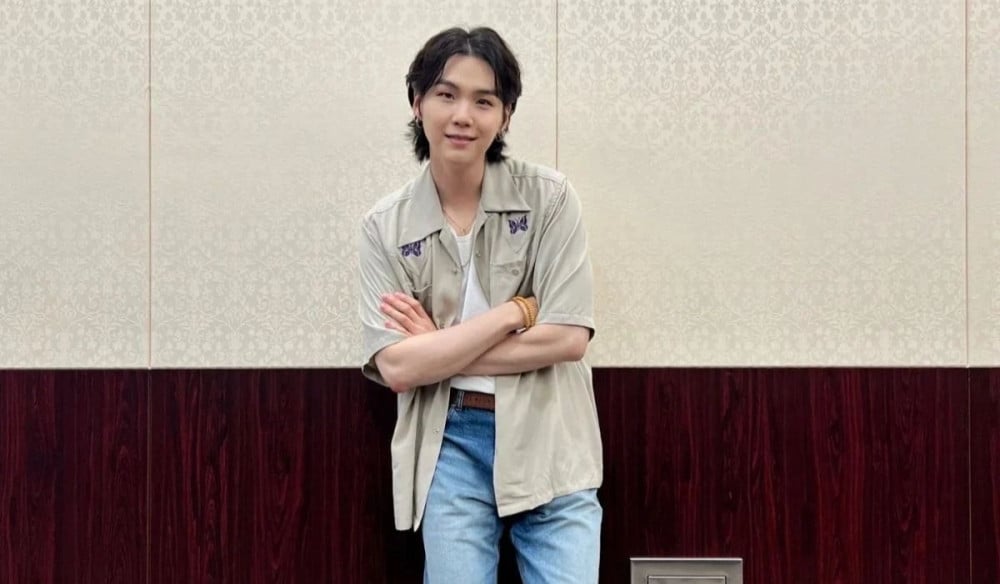 BTS member SUGA delighted fans with his unexpected appearance at Psy's 'Summer Swag 2022' concert.

On July 16th, SUGA made a surprise guest appearance during Psy's 'Summer Swag 2022' concert in Seoul. SUGA appeared on stage right before Psy started performing their collaboration track "That That (prod. & feat. SUGA of BTS)" and performed the song together.
The crowd went wild as SUGA's appearance was unanticipated.
After the performance, SUGA updated his Instagram with pictures from the show, further treating his fans.