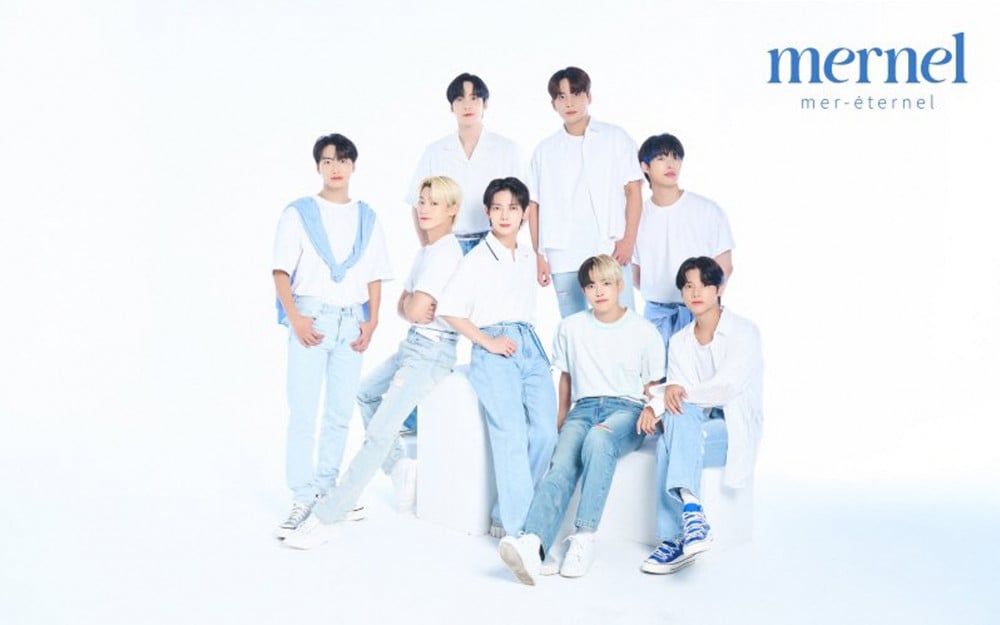 Mernel, which means eternal sea, is a skincare brand that provides systematic skin solutions. ATEEZ has been selected as global ambassadors, with the group's intense and unique artist image being suitable for its brand identity. The group signed an exclusive model contract with Mernel on July 14.

As ATEEZ recently completed the world tour and proved its global popularity, the group plans to continue various promotions such as becoming the model for Mernel. The group will promote the skincare brand in various parts of the world, including China, Japan, Thailand, Vietnam, Malaysia, North America, Europe, and more.
ATEEZ is showing its unrivaled presence with powerful and intense stage performances and is receiving favorable reviews in Korea and overseas for its high-quality music and performances. As ATEEZ has a strong fandom not only in Korea but also in Asia, the US, and Europe. It is expected that the group will greatly contribute to improving Mernel's brand recognition and reliability.

ATEEZ first entered the Billboard 200 at #42 with the 7th mini-album 'ZERO: FEVER Part.3' released on September 21, and the 1st repackaged EP, 'ZERO: FEVER EPILOGUE' released at the end of the same year also charted on the Billboard 200. and proved the group's global popularity.

The World Arena Tour, which started in Seoul last January, received a warm response from all over the world with 17 performances in 12 cities in total, including Chicago, Atlanta, Newark, Dallas, Los Angeles, Madrid, London, Paris, Berlin, and Amsterdam. From July 16th to 18th. Additionally, the first Japanese solo concert, 'The Fellowship: Beginning of the End in Japan,' will be held at 'Pia Arena MM' in Yokohama, Japan.

On the other hand, ATEEZ, who was selected as Mernel Global Ambassador, will release the new album 'THE WORLD EP.1: MOVEMENT' at 1 pm on the 29th.