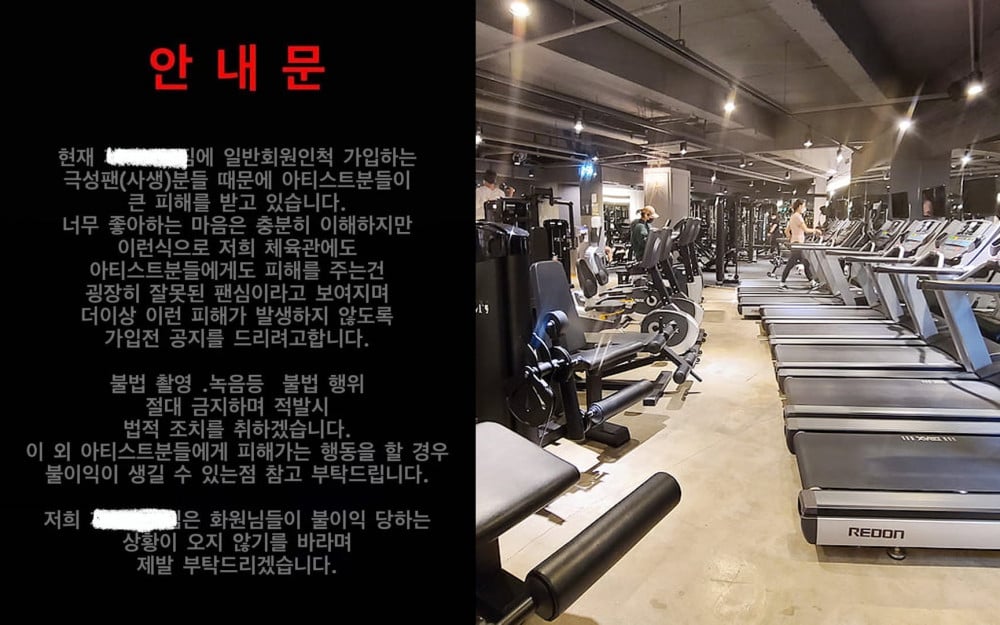 Since the boom of the K-pop idol industry, there has been another problematic subculture that has continued to flourish - the Sasaeng fan culture.
In the Korean entertainment industry, in particular, in the idol world, there are obsessive fans who stalk and engage in other behaviors that invade the privacy of idols. These fans are known as the Sasaeng fans as they intrude on the private lives of the idols and celebrities. These fans go through extensive measures to take a look at their favorite idols, such as buying the same flight airline tickets, invading dorms, and more.
Recently, one fitness center uploaded a statement against these Sasaeng fans who register to the gym pretending to be ordinary gym members to get close access to the idols who use the same facility.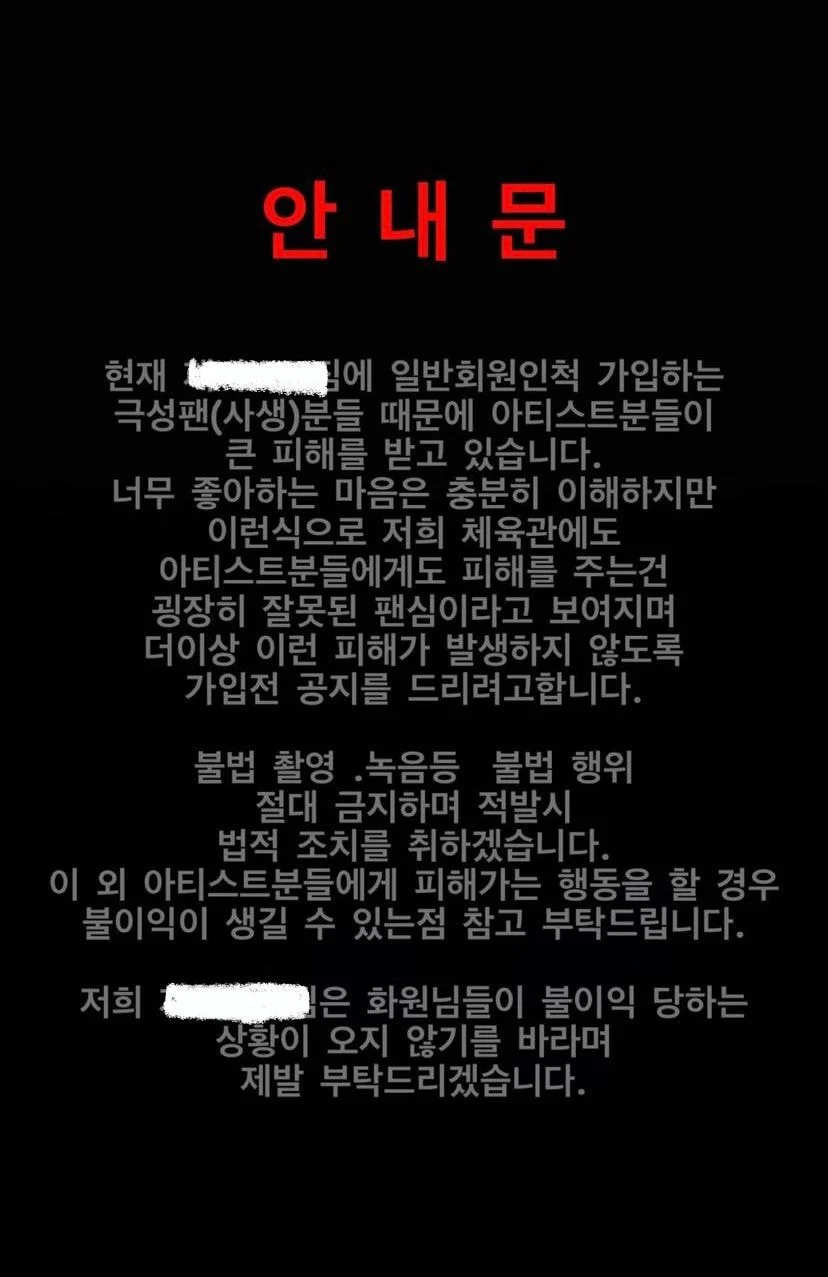 According to the gym, there were many obsessive fans (Sasaeng fans) who have registered to the gym and causing trouble for the idol artists who are using their gym.
The gym explained, "Currently there are obsessive fans (Sasaeng fans) who register to our gym pretending to be ordinary gym members that are causing trouble for the artists. We understand your love for the artist, however, causing trouble to the artist and other gym members can only be seen as an extremely wrong way to show a fan's love. Therefore, we are planning to give everyone this notice before they join our gym so that this kind of inconvenience and damage does not happen further."
The fitness training center continued, "Any illegal acts such as unsolicited photo taking or recording are absolutely prohibited and legal action will be taken if caught. Please note that there will be consequences if you act in a way that harms the artists and others."
The gym concluded by saying, "We are asking of this in hopes that no consequences are given to any of our gym members."

This statement was shared in an online community where other netizens were able to see the trouble caused by Sasaeng fans. The netizen who shared the photo explained that she covered the name of the gym, but it is a gym where SM artists such as SHINee, NCT, Red Velvet, and aespa work out there.
Netizens commented, "For a gym to post that, it must mean a lot of Sasaengs have been taking photos and posting them," "SM entertainment doesn't have a gym in their company building?" "Why are they doing that?" "SM Entertainment should make a gym in their company building," "The one in the wrong is the Sasaengs, they pretend to be regular people and take photos without asking," "They're so crazy," and "They need to take legal action against all those Sasaengs."