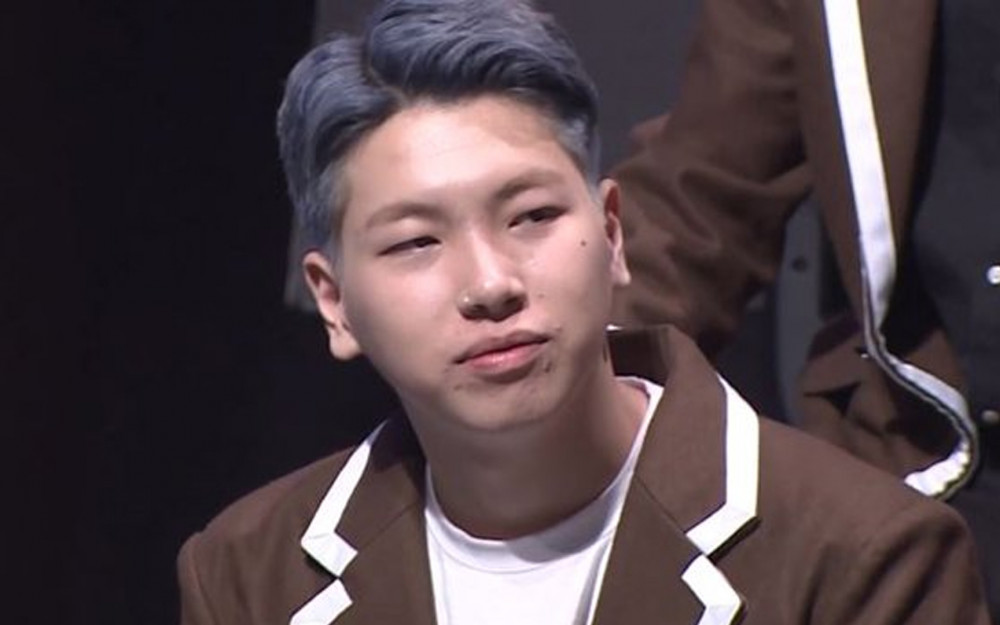 [T/W C/W Trigger & Content Warning]
Choi Ha Min (Osshum Gum), the runner-up of Mnet's 'High School Rapper,' was given a suspended sentence for child molestation.

On June 22, the Jeonju 1st Criminal Division of the Jeonju District Court sentenced Choi Ha Min (age 23), who was charged with violating the Act on Special Cases concerning the Punishment of Sexual Violence Crimes (forced molestation of minors under 13 years of age), a suspended sentence of 1 year and six months in prison and a 3-year probation. This means the rapper will only serve jail time if he violates his probation over the next three years. He admitted to the child molestation charge back in May.

Along with the probation, Choi Ha Min has been ordered to receive treatment for mental illness for two years, completion of a 40-hour sexual violence treatment program, and restrictions on employment at a child and youth-related organizations and welfare facilities for the disabled for three years.

The court stated, "The defendant touched the buttocks of a child who was walking with his parents. Given that an agreement has not been reached with the victim to this day, severe punishment is inevitable."

They added, "However, the sentence was decided in consideration of the fact that the accused is reflecting on all his crimes. And the accused was in a mentally and physically weak state with bipolar disorder and committed the crime accidentally."

Choi Ha Min was handed over to trial on June 13 of last year on charges of touching the body of a young victim (aged 9) near Haeundae, Busan. At the time, the victim said, "He lightly rubbed his hand on my butt," but the victim's parents filed a complaint against Choi Ha Min.

Choi Ha Min's lawyer said in court, "The defendant was diagnosed with a severe mental disorder in June last year and was hospitalized for 70 days in a psychiatric hospital and was mentally and physically weak." Additionally, at the time, Choi Ha Min gave illogical reasoning for his crime, saying, "I touched his butt to eat his poop."

He then appealed for leniency, stating through his legal representative, "It is qualitatively different from sexual assault such as grabbing or hitting a woman's body and is a relatively minor crime."

In his closing argument, Choi Ha Min stated, "I would like to once again sincerely apologize for hurting the victim and his family."

Then in May, Choi Ha Min posted on his Instagram, "I am sorry to the victim. I acknowledged that all these events were caused by my sick mind and I am receiving treatment at the hospital. I am currently taking medication and am recovering. I apologize for embarrassing my fans."

Meanwhile, Ha-Min Choi, born in 1999, made his face known by winning runner-up in Mnet's 'High School Rapper' Season 1 in 2017. In January of last year, his exclusive contract with the hip-hop label Just Music led by rapper Swings ended, and he continued to promote without a label.