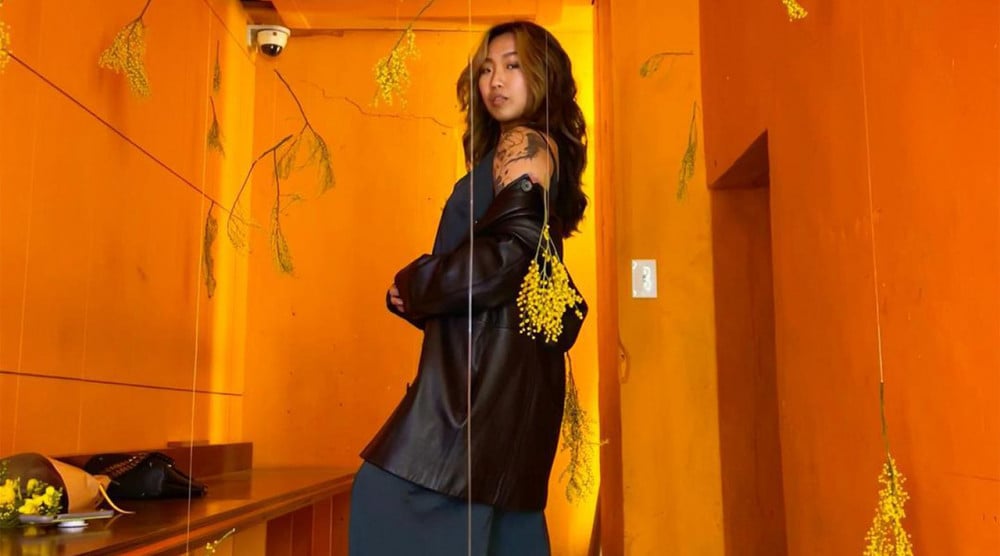 Looking for a new Korean artist to listen to this summer? Look no further than up-and-coming singer-songwriter, HUNJIYA. Just now breaking onto the scene with coverage from Lyrical Lemonade and Vogue, this Korean Pop and R&B artist is ready to take the K-Pop world by storm with a unique mix of genres, feelings, and sounds. With all her musical journeys leading her to where she is now, allkpop spoke with HUNJIYA to get to know her more as an artist, as well as learn more about her musical process and upcoming releases! Keep reading for the interview with HUNJIYA below, where she unpacks her origins as a musician, new singles, the reality of being an artist, and more!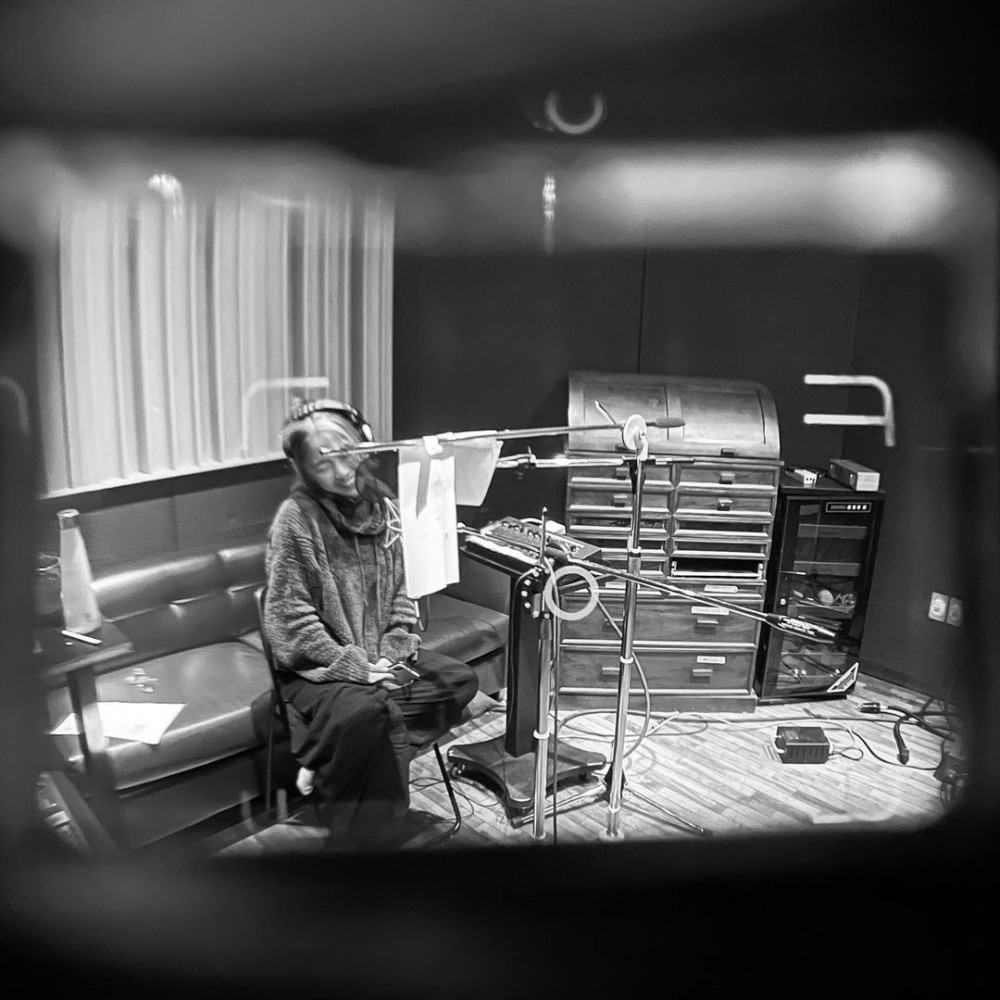 allkpop: We're joined today with HUNJIYA, a small town upstate NY native who now resides in Seoul, South Korea. With a unique blend of confessional storytelling, emotional vocal ability, and soul-infused guitar performance, this genre-bending artist brings a newfound sense of novelty to the scene. HUNJIYA, nice to meet you and speak! Please introduce yourself to our readers at allkpop!
HUNJIYA: Helloooo, everyone :) Thanks for having me allkpop! Nice to meet and speak with you too!


allkpop: Our readers might not have heard of you before; share with us a bit about how you got started as a musician and how you made your way from NY to Seoul.
HUNJIYA: I'm from a small town in upstate NY, and I lived there for the majority of my life. I started getting into music from a young age with piano lessons, clarinet lessons, school band and whatnot, but only really saw it as a career option when I picked up the guitar. I always loved being creative, but I was painfully shy showing my music to anyone so I secretly uploaded covers on YouTube and even asked my closest friends to drive me to a town an hour away on the weekends to busk so I could practice performing in front of people. Eventually, I slowly showed my friends, others found out, and their positive response was a surprise to me. I eventually gained the confidence to share more of my songs, and even apply to music programs. With that, the rest is history.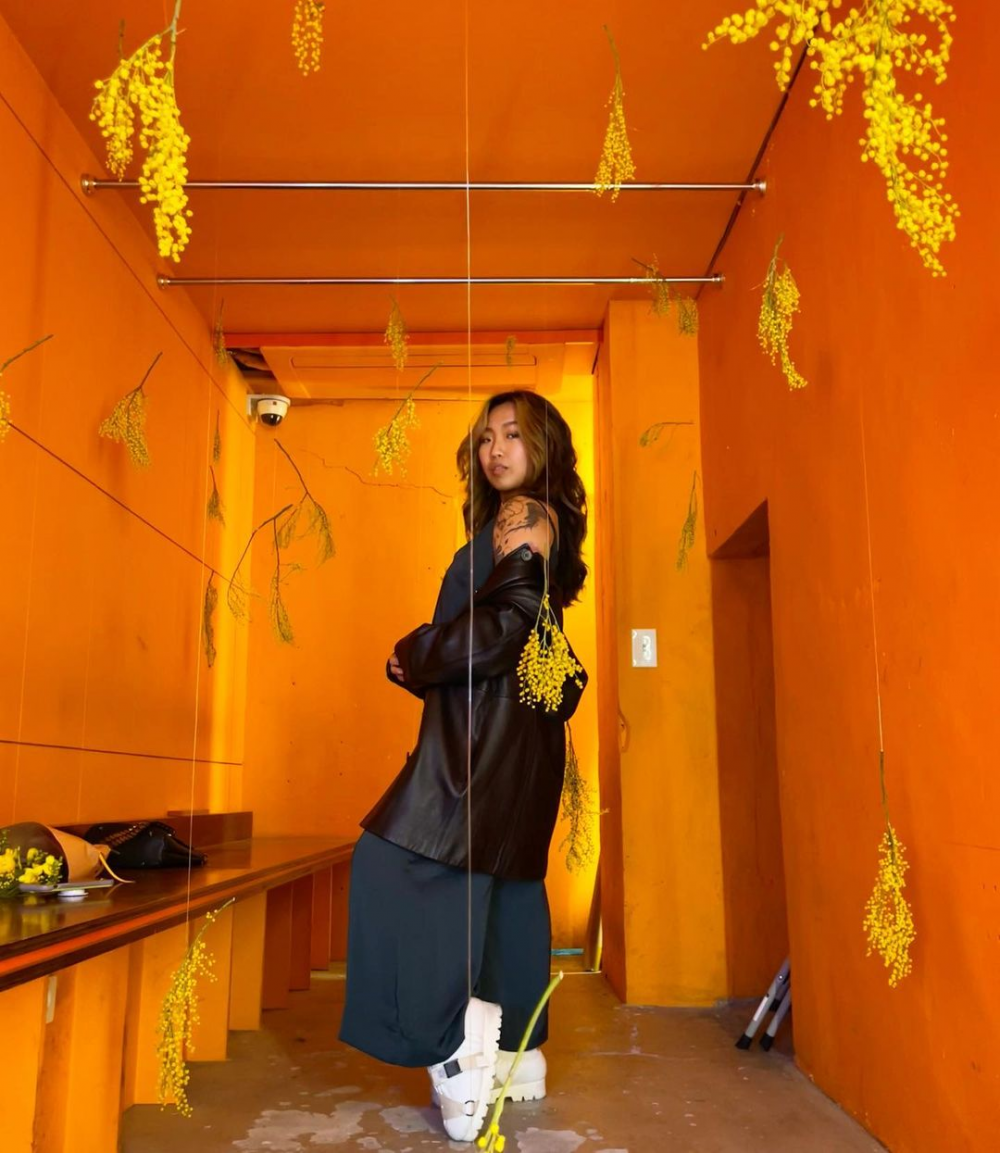 HUNJIYA: It was only about a year and a half ago that I moved to Seoul in the midst of COVID because I got contacted to be signed to this label. It was a huge change for me because I didn't really know anybody here except for my extended family. It's been an eye-opening and valuable journey not only musically but personally as I've been exploring my identity, meeting new faces, and also getting to know my roots I'm only familiar with and still learning about.

allkpop: How has art been a big part of your life both growing up and now?
HUNJIYA: My mom was an artist, so she was always teaching me how to draw from a young age. She tried putting me in sports and other clubs to see if I had an interest and then realized I was terrible at them and had zero attention span unless it came to something creative. I guess it's easy to say that art feels like it's been the most consistent, rewarding, and therapeutic thing in my life.
HUNJIYA: As I get older and try to pursue it as a full-time career, it feels as though I need to remember why I choose art in the first place. I can't speak for everyone, but it's easy to get discouraged in pursuing your creative passions when you don't get the results you want. It might sound corny, but I'm realizing that if you stay true to yourself and focus on how creating makes you feel, then the art will come out naturally and always be an enjoyable part of your life.

allkpop: How would you describe your music to someone who has never heard it before? What do you want fans to resonate with most in your songs?
HUNJIYA: I would describe it as unfiltered journal entries, dream descriptions, drawings, sketches, organized into near rhymes and lots of 7th chords. But to be honest, I want the listener to decide how it sounds :).
I'm hoping people can at least find some comfort or relatability in hearing my music. Music is very therapeutic for me and there's a song out there for almost every experience. I'm hoping I can be of solace to someone too.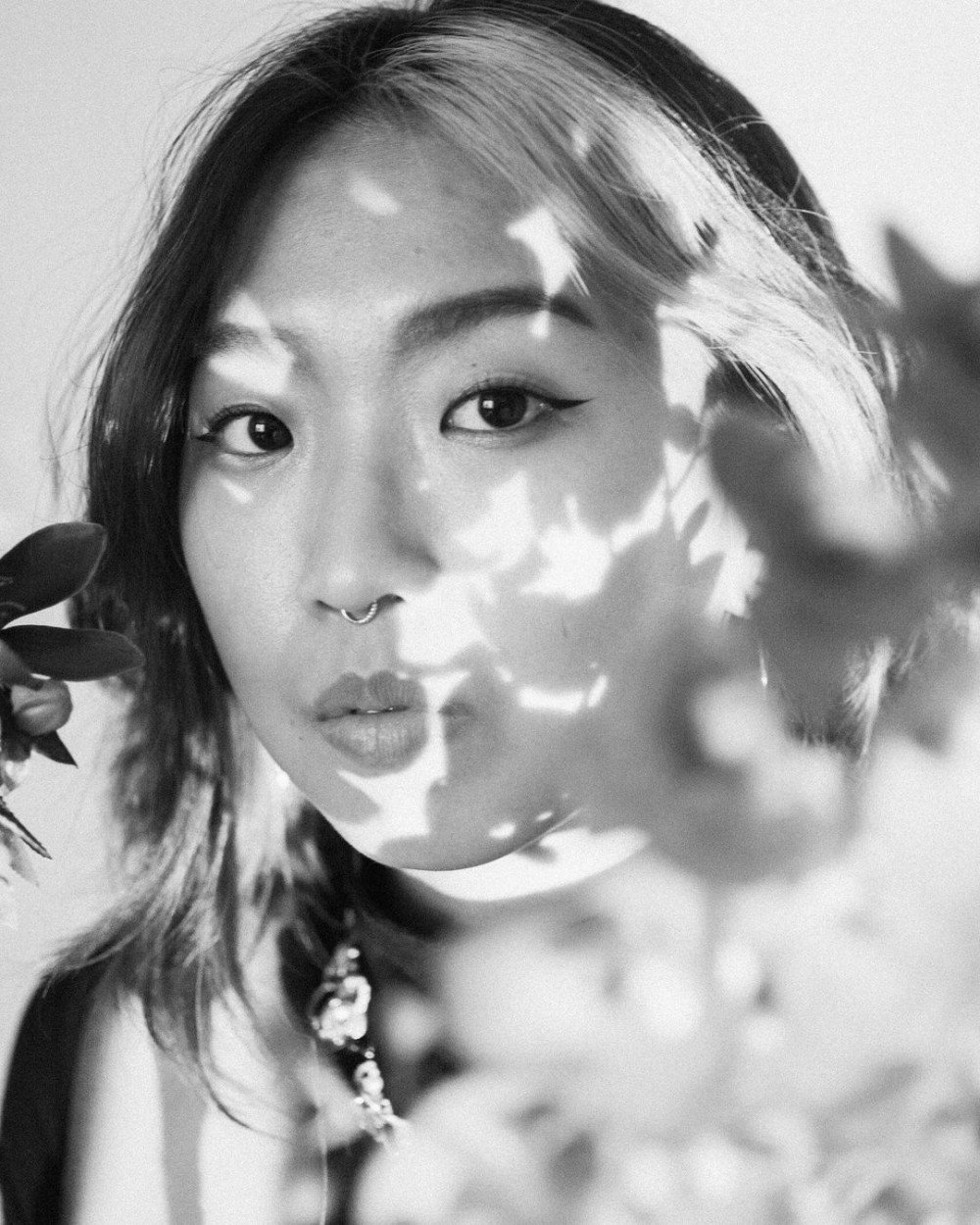 allkpop: You have a signature style when you sing that's a bit sullen but maintains a certain level of meaningful brightness. How did you develop this personal style? Who are your biggest music influences? Did you grow up around music?
HUNJIYA: I'm actually not sure how I developed it, haha. I'm a pretty emotional gal, so maybe it's due to that? Some of my favorite artists have made me feel so deeply or brought out a feeling I've never experienced before. Lianne La Havas has been a huge influence on my musical upbringing. She also inspired me to play guitar while singing when I first started out. Other big musical influences would have to be Bon Iver, Erykah Badu, Kimbra, Radiohead, Moses Sumney, Joni Mitchell, Ella Fitzgerald, Hiatus Kaiyote, Frank Ocean, Local Natives, the list goes on. I didn't really grow up with music in the ways where my family showed me a lot of music, but all of my friends growing up loved music, so we always shared songs and would even film ourselves making silly dances to it.

allkpop: The concept of a chameleon is something that you used to describe yourself and your music. Can you expand on that more? How do different parts of your identity tie together to make up who HUNJIYA is?
HUNJIYA: I used the concept of a chameleon for this album after moving to Korea and going through a pretty intense identity crisis. I couldn't figure out why I felt like I was acting differently or why I couldn't accept any part of myself while I was adjusting to a new environment with new people. After writing the songs for my album (and getting therapy), I realized and am still realizing that code-switching and change is inevitable. I'm still who I am at the core and especially when I'm comfortable. But all change isn't necessarily bad or makes me an imposter, it makes me adaptable and forces growth. A chameleon is still a chameleon despite how it camouflages. It camouflages to protect itself. I'd like to think that humans learn the same way.



allkpop: You have two new singles, "TALK2ME" and "FAVORITE" coming out on June 23 at 12pm KST with a new summer album to follow! Share with us a little about each track and what inspired you to write them.
HUNJIYA: All the songs were made in the last week of 2020 when I was in one of those mad, spur-of-the-moment, inspiration modes. Like I previously stated, this album was inspired by me trying to talk myself out of my identity crisis. Each track was inspired by personal experiences of how my behavior changed consciously or unconsciously for certain situations. "FAVORITE" is about going back to your routines as an individual versus a couple. Realizing that the things I used to love were my significant other's favorite things (ex: movies, books, songs, etc.). After breaking up, you realize those may not be your favorite things, but more so, the things you loved because you were in love with that person.
HUNJIYA: "TALK2ME!" was written when I first moved to Seoul, and I was way worse at Korean. I'd like to say I can speak "survival Korean," as in I can get by and have conversations, but there's still a language and cultural barrier that prevents me from having deeper conversations or feeling like I can show my full personality. The song is about my experience as a gyopo and feeling like I quite fit into either homes (America or Korea).

allkpop: For this upcoming album, you wrote all the songs, produced the majority, and received help from many talented collaborators. Who were some folks that lent a hand to your creative process? What did you learn from them along the way?
HUNJIYA: Producers like Millic, EOH, and IOAH helped flesh out the arrangements and production. pH-1 created the perfect verse for "TALK2ME!" Composer and singer/songwriter Mingjia arranged the string sections, instrumentalists like Gabe Miller played the violin arrangements, and Jongkuk Kim played live drums. My mixing engineer James Fouren also helped me get the proper soundscape that fit the emotion of the songs. The engineers at Tone Studio and Dream Factory also had their hand in recording quality vocal, and drum takes. A lot of people were involved in the creation of these songs, and I'm forever grateful for their help in making this album. I learned that collaboration is super important and makes the musical journey less lonely. It's such a harmonious feeling when people understand each other musically and are able to communicate it through sound.

allkpop: What was your biggest challenge to overcome when creating this album? What did your hardest day look like?
HUNJIYA: It was finishing the album and figuring out the non-creative side of things. The home stretch is always the most challenging in any scenario cause you start to doubt yourself and your work in the midst of long, endless days.
(TW: depression) Pursuing the artist path is something I never want to take for granted, but it can also take a toll on your mental health. I realized the challenges in creating have always been putting too much of your self-worth into your work. You can go through so many emotions when making an album or a piece of art because you have to relive past experiences, sit through your traumas, re-describe every emotion into a format where you can explain it to others. It can be therapeutic, but it can also put you in a deep state of depression if you're unable to express how you truly feel in the moment due to external factors, relationships, whatever. Maybe the hardest days haven't come yet, but so far it seems these deeper emotions can flip the easy days into the hardest ones.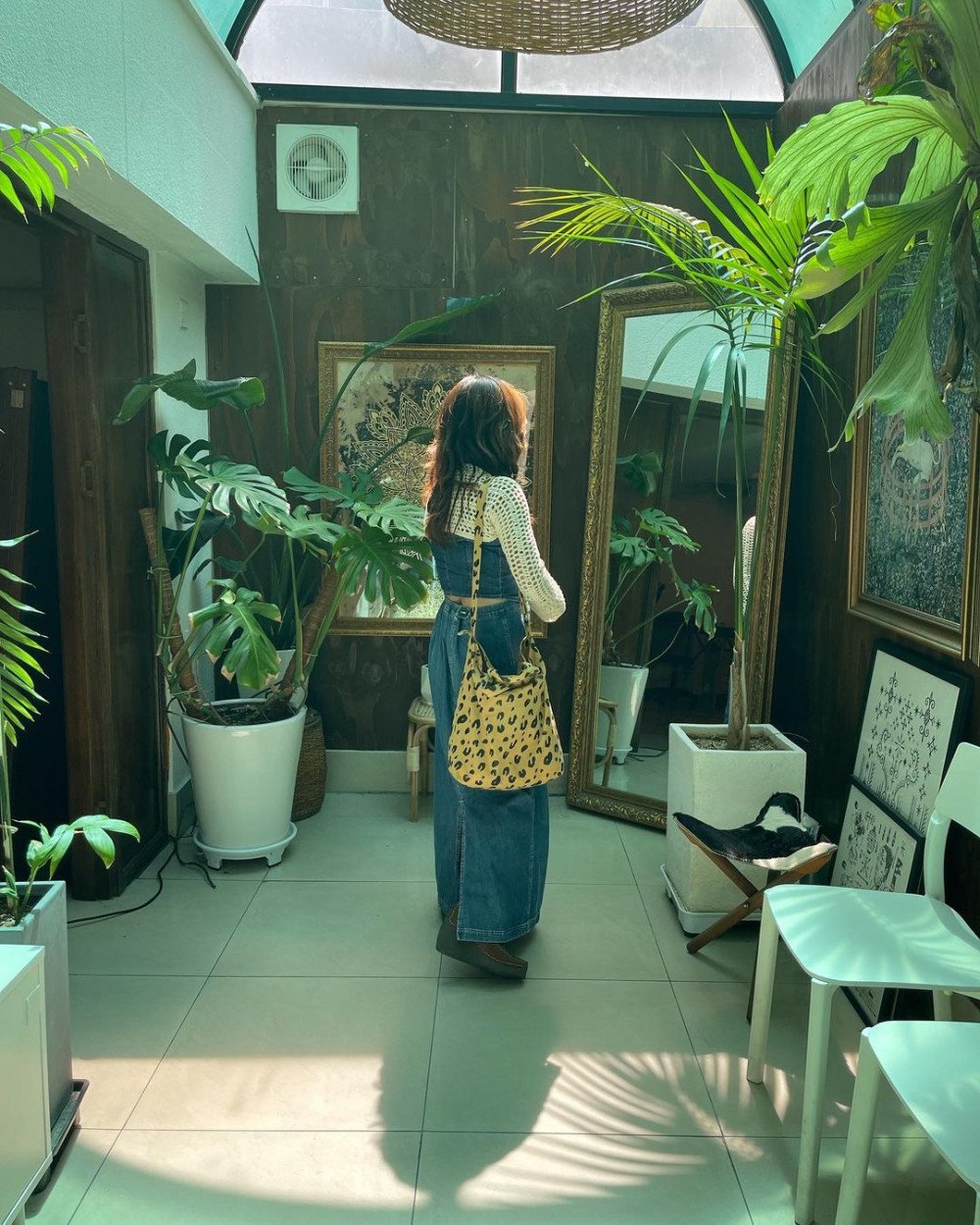 allkpop: Well, we're glad it came together and we're excited to hear your new release! Your career is just getting started, and I can tell you have an illustrious road ahead of you! On that note, share with us three things we can anticipate from you in the near future! What should fans (and soon-to-be fans!) keep an eye out for?
HUNJIYA: Thank you :') <3.
1. More music.
2. More collaborations.
3. Maybe songs in Korean?

allkpop: Thanks HUNJIYA, for speaking with us! We'd love to let you have the last word!
HUNJIYA: Thanks for having me allkpop :) Everyone listen to KHAMAI, please and thank you <3


Be sure to go check out HUNJIYA on her socials and give her new album KHAMAI a listen:
Website | Instagram | Facebook | Twitter | Spotify | SoundCloud | Bandcamp | YouTube