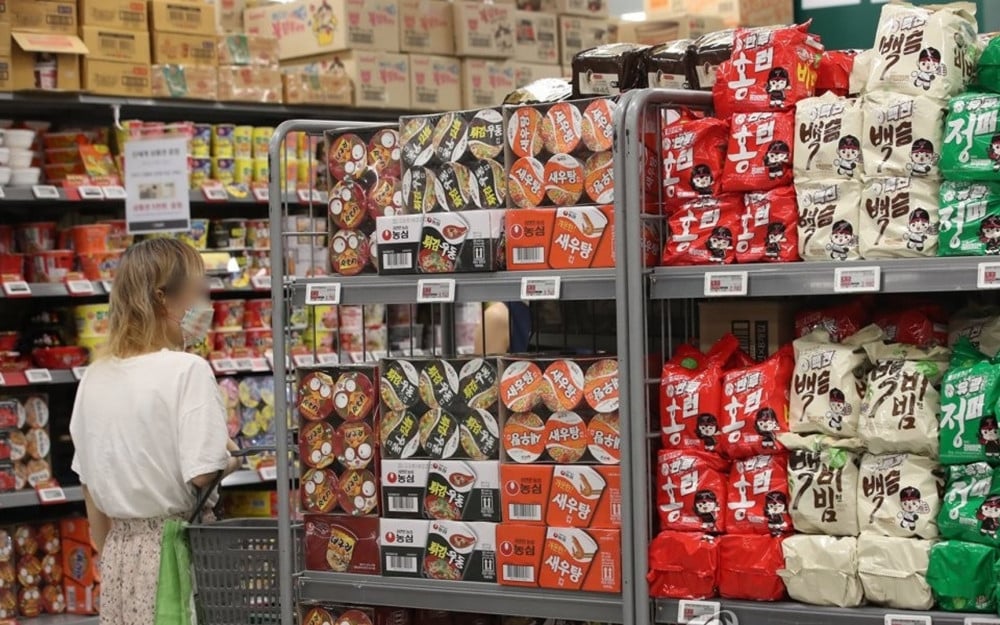 Korea has been dethroned from the top spot in the category of "country with the highest per capita instant ramen consumption."

Nongshim announced on June 30 that Vietnam's annual per capita consumption of 87 bowls of instant ramen per person is the highest of any country in the world. Vietnam also ranks first according to the '2021 World Ramen Market Data' published by the World Ramen Association (WINA).

South Korea, which ranked first in 2020, came in second with an annual per capita consumption of 73 bowls, and Nepal came in third with 55.

According to Nongshim, ramen consumption in Vietnam has been steadily increasing from 55 annual bowls per person in 2019 to 72 annual bowls per person in 2020 and to 87 in 2021.

Vietnam's ramen market is growing rapidly from 5 billion units in 2019 to 7 billion units in 2020 and 8.6 billion units last year. As of last year, Vietnam's overall ramen market was ranked third after China (44 billion units) and Indonesia (13.3 billion units).

Meanwhile, according to the World Ramen Association, there are differences in the types of ramen preferred by region and culture. Most countries prefer bagged noodles, but container noodles were sold more in Mexico and Japan. In Mexico, container noodles account for 89% of the total ramen market. Also, it was found that mini-sized ramen is popular in the Philippines and India, where snack culture is prevalent.

The World Ramen Association was established in 1987 for the purpose of collecting information on the ramen market and exchanging related information between companies. Nongshim is the representative Korean partner of the World Ramen Association.