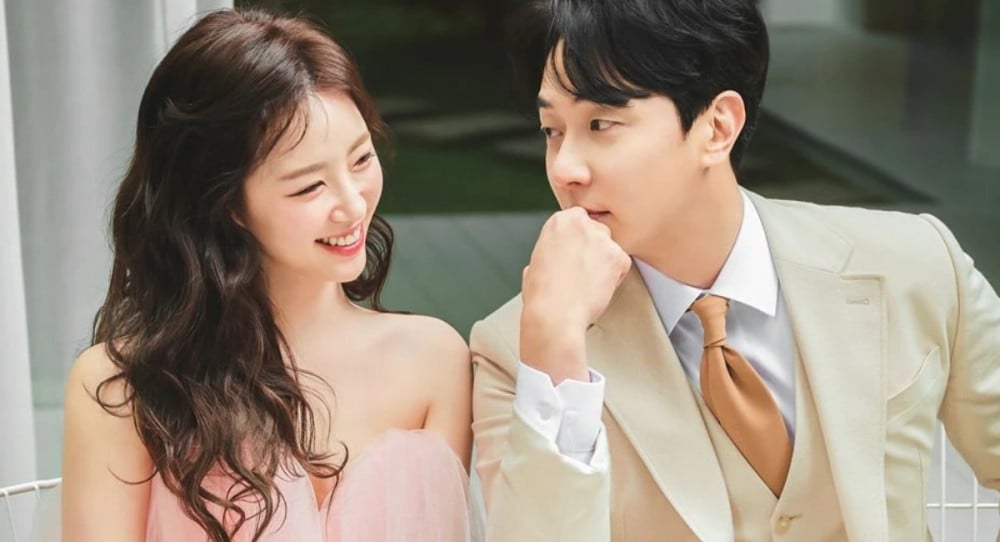 Shinhwa's Andy and former Jeju MBC announcer Lee Eun Joo have officially tied the knot!
The couple was wed on June 12 KST in a private ceremony in Seoul, joined by family, friends, and close acquaintances.
Andy first announced that they were engaged in January, releasing a handwritten letter through social media that read: "I have found someone whom I want to spend the rest of my life with. This person makes me smile when I am facing hardship, and this person cherishes me so much. So from now on, I plan to live a life of togetherness, rather than one lived alone. I hope that you will please congratulate me on my new beginning in life, and look upon us with warm gazes." He did not disclose the identity of his fiancée in the letter; however, she was later revealed as Lee Eun Joo.
Shinhwa Company released a congratulatory message following the wedding, writing, "Congratulations on the marriage of Shinhwa's Andy, whose precious relationship came to meaningful fruition." TOP Media, the agency Andy founded, also congratulated the couple, telling the public: "We hope that you will bless them with a happy heart because he met a precious person and made a promise to be with them for the rest of his life."

Meanwhile, Andy is the third Shinhwa member to get married, following Eric and Jun Jin.
Congratulations to the newlyweds!