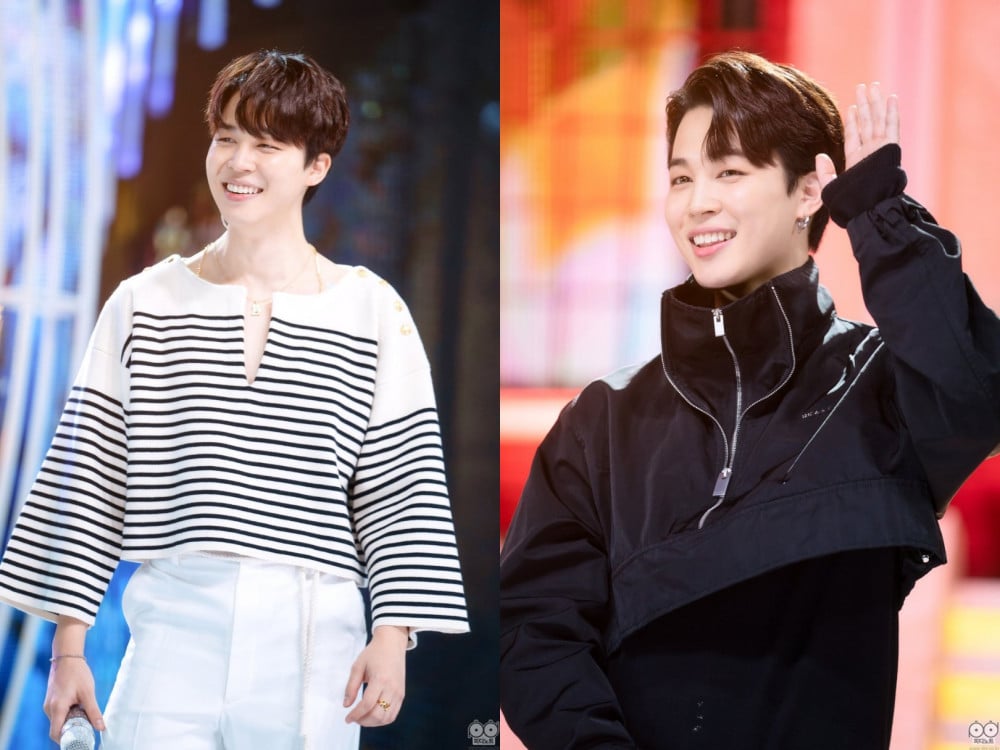 BTS's Jimin is the epitome of excellent technique when it comes to vocals; he not only sings but also relays the desired emotions perfectly.
On the 26th of June, Jimin was selected as the High pitched genius star with explosive singing skills. This was through a survey conducted by the Exciting DC from the 19-25th of June, and he won with over 50.02% of the votes, which is 93,369 out of 186,656.
According to My Celebs, Jimin was linked with several keywords, including outstanding 43%, expressive 24%, and cool 11%. His representative visuals were as follows; doll man, extraordinary person, unrivaled duality, master, and even more.
Jimin ranked first for the 2nd consecutive week following last week's poll on the genius idol who captivates the camera with his captivating facial expressions. Known as the vocal king and stage genius, Jimin, the lead dancer and vocal of BTS, has always excelled in performances taking charge of complex choreography as well as high-pitched vocals that no one else can pull off.
Jimin's wide vocal range is diverse and flavorful as he can pleasantly sing very high tones, mid and very low ones, too, without missing a beat. Multitudes of people are always left in awe and captivated by Jimin every time he takes the stage alone or with the group. His distinct tone adds color and flavor to BTS songs making Jimin's voice a staple.
Despite not having received any vocal training during his debut, Jimin is always being praised by vocal coaches, celebrities, critics, and experts; they have called his voice very marketable in the industry as it is not restrained to one range. Japanese Real Sound even cited his vocal strength saying that he is capable of discovering a new voice with every song release and that his singing is as good as his dancing.

Throughout several performances on international and local platforms, Jimin has mesmerized the public, fans as well as experts who have described his vocals on several instances as "a pillar that firmly supports BTS songs," "possessing falsetto and head voice with very special tones that only he can produce" and even "his breathing sounds like a song." They include Korean-American songbird & song-writer Ailee, AKMU's Suhyun, God of Vocals Kim Yeon Woo, Producer Jenna Andrews, former U-KISS Kevin Woo, RnB Legend Shawn Stockman, Alan Walker, Grammy Award-winning Opera singers Sumi Jo & Lim Byung Joo, Murata Tomoya, Nicole Sherzinger, Adam Mishan, Kim Youngdae, Lizzo, Khalid and more. Some have even covered his songs and expressed the desire to one day sing with him.
Congratulations Jimin!