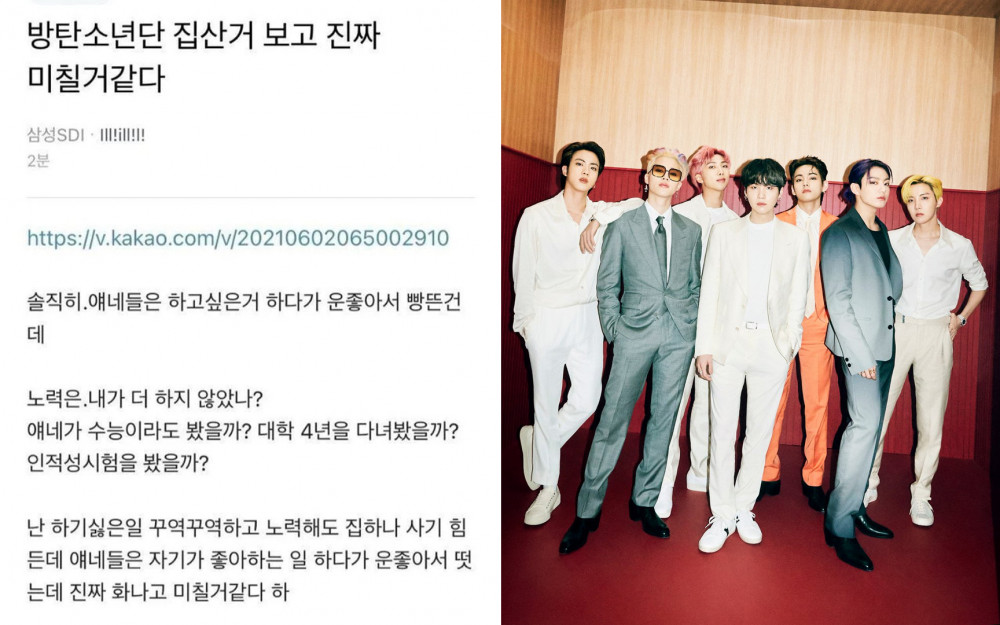 Anyone who is in the latter half of their life would understand that success in life doesn't depend solely on a person's education or grades. However, one person doesn't seem to understand this idea and still seems to have an old-fashioned mindset.
One Samsung SDI employee is currently under fire as he expressed his anger and jealousy toward BTS. An individual who claims to be working at Samsung SDI wrote on 'Blind,' an anonymous Korean social networking app for the workplace, expressing his immense jealousy for BTS. This post has been shared on various online communities such as etoland, and other netizens gathered to share their two cents on this topic.

The poster of the original post wrote the lengthy article with the title 'I think I'm going to go crazy after seeing BTS buy their own houses.' This person continued to write, "To be honest, these kids (BTS) were doing what they wanted to but got successful purely because of luck. Did they take the CSAT? Did they attend college for four years? Did they take the occupation selection test?"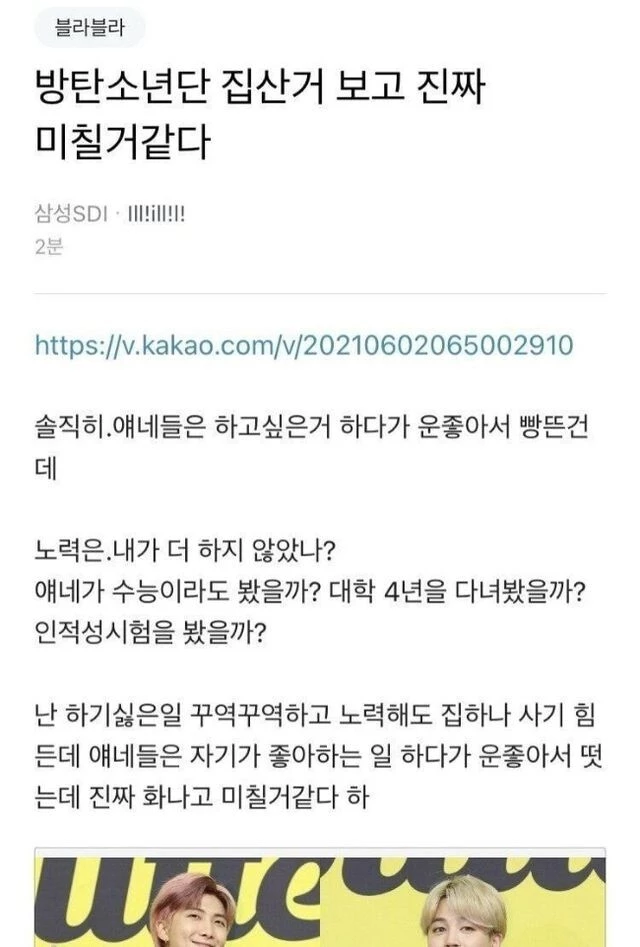 The poster continued to write, "Even though I have to force myself to do the work I don't like, I still can't buy a house of my own even if I try hard. These kids they were doing what they wanted to and got successful out of luck. It makes me so angry that I might go crazy."

This preposterous claim is bringing anger from other netizens, and the poster is under fire for his irrational jealousy. Netizens commented, "BTS put in more effort than you can imagine," "If you're so upset, then why don't you try to become a singer," "I guess working at Samsung is hard," "He's going to be the type of person to abuse his power if he becomes a team leader or something," "BTS put in thousands of times the hard work," and "He seems like the type who would be jealous at other people's Instagram posts too not only jealous at BTS."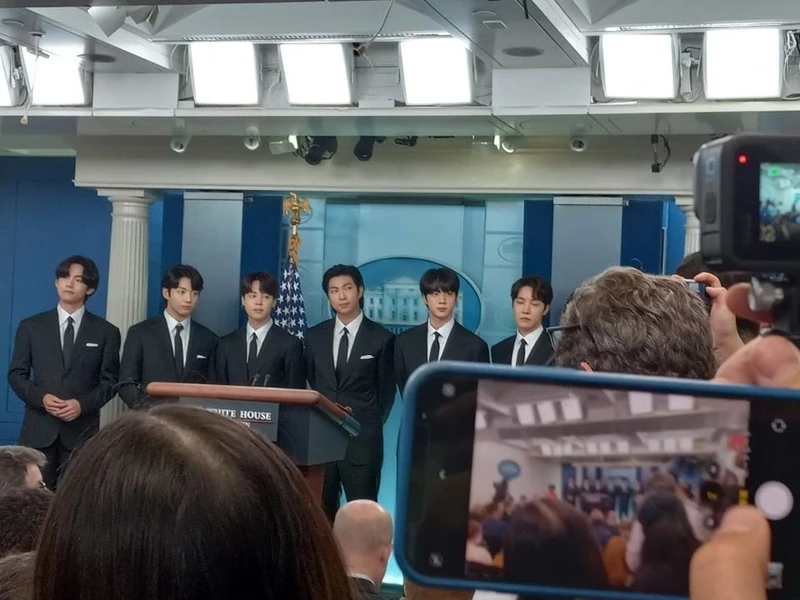 Many netizens are criticizing that this original poster has an old-fashioned mindset that only studying and getting good grades is the way to success. He is being criticized that he has failed to see the hard work that the boy group has put in over the years.
In fact, BTS started out as a small idol group from a small company and faced many criticisms when they first debuted. Many early fans know that the members had stayed in a small dorm together, sleeping in the same cramped room. These boys put in much effort and hard work despite the uncertain future of walking down the path of becoming a singer.