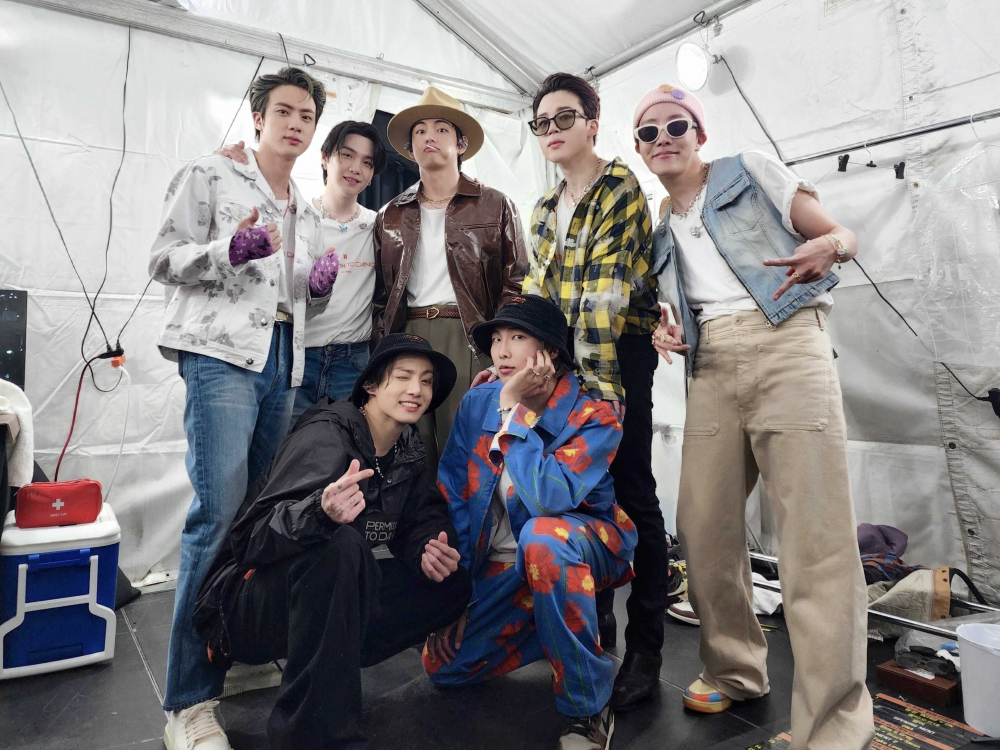 The Minister of Culture, Sports and Tourism, who oversees culture and arts policy, recently emphasized the need for the related debate regarding the military service exception of the group BTS, which has become a hot social topic beyond the music industry.

Hwang Hee, the minister of Culture, Sports, and Tourism, held a press conference at the government complex in Seoul on May 4, six days before the inauguration of the new government, saying, "Today's pop culture artists have no choice but to suspend their activities due to the fulfillment of their military service obligations despite their achievements in raising national prestige, and this is a clear national loss." He urged that artists of culture and art should also receive special military service exemptions.

Minister Hwang said, "It may be unfair that pop culture artists are not given such an opportunity (special military service). I thought someone had to raise their voice to make a clear stance in regard to the pros and cons that were being discussed about the BTS members enlisting," directly referring to BTS.

Jin, the eldest of BTS, was born in 1992, and his enlistment has been postponed until the end of this year after receiving a recommendation from the Minister of Culture, Sports, and Tourism to postpone his enlistment in accordance with the Military Service Act amended in 2020.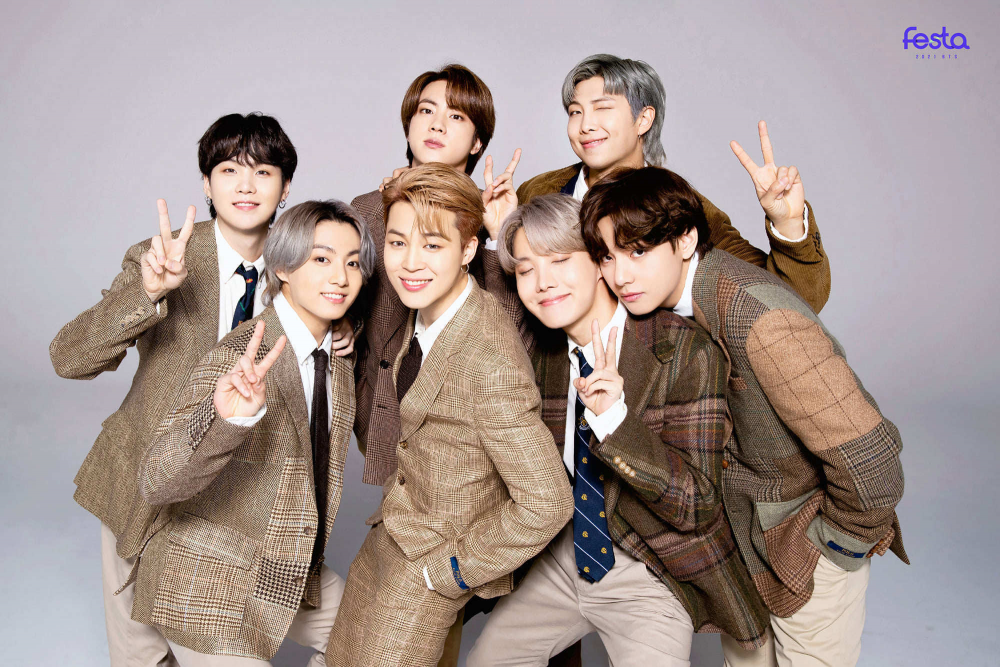 The current Military Service Act stipulates that persons with special skills in the fields of arts and sports prescribed by the Presidential Decree and recommended by the Minister of Culture, Sports, and Tourism may be transferred as arts and sports personnel.

However, since the enforcement ordinance of the Military Service Act does not include 'popular culture' as a specialty in the arts and sports fields, some in the music industry have pointed out that it is impossible for celebrities in the popular culture field such as BTS to be included in this act despite contributing to the advancement of the nation's prestige.

In order for pop culture stars, including BTS, to receive military service exceptions, they only need to change the enforcement ordinance. However, since the Ministry of National Defense and the Military Manpower Administration actually opposed it in November last year, saying it needs to be reviewed carefully, the decision has been transferred to the National Assembly, where they are discussing amendments to the Military Service Act.

However, considering that it usually takes about six months from the time the law is amended to enforcement, the draft amendment to the Military Service Act must actually cross the threshold of the National Assembly within this month in order for Jin to receive special military service benefits.

Minister Hwang also seemed to be conscious of this point, saying, "I ask the National Assembly to pass the amendment through an agreement as soon as possible. As soon as the amendment is passed, the Ministry of Culture, Sports, and Tourism will closely consult with relevant ministries such as the Ministry of National Defense and Military Manpower Administration to establish reasonable and fair standards of benefit."

As a criterion for introducing special military service exceptions for pop culture artists, he also mentioned 'those who received the Presidential Medal or Medal or higher.'

However, in the music industry, there are observations that an attempt to introduce special military service will be an 'exclusive exception' only for BTS because the conditions are so strict that the presidential award is usually given only to artists with more than 10 years of experience. It is inevitably criticized as to whether the law should be overhauled for the sake of a group.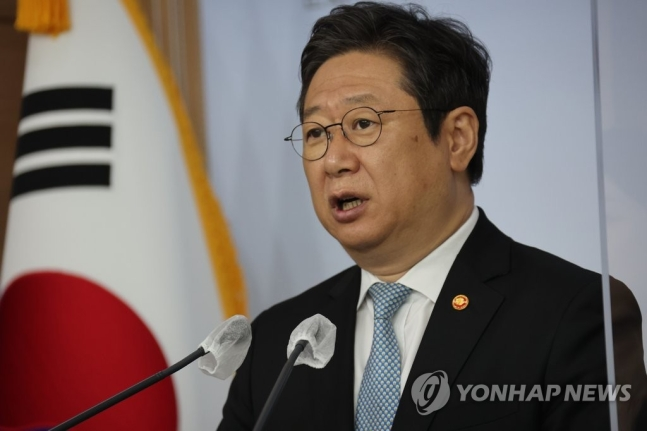 Minister Hwang also stated, "(In order to receive the special treatment), it is necessary to be at least this level, and in fact, the hurdles are very high." He added, "It is difficult for a person who has less than 10 to 15 years of experience to receive a presidential medal or award," emphasizing the uniqueness of BTS.

However, for the special military service exemption for BTS to become a reality, the process is expected to be difficult as it must overcome the opposition of the Ministry of National Defense and public opinion. Unlike athletes and fine arts practitioners, there are many views as to whether it is fair for those who have attained astronomical wealth to receive special military service in return for their achievements.

However, when Gallup Korea asked 1,004 people over the age of 18 nationwide on the 5th and 7th of last month about special military service for popular artists, 59% answered that they should include them, and 33 answered that they should not be included.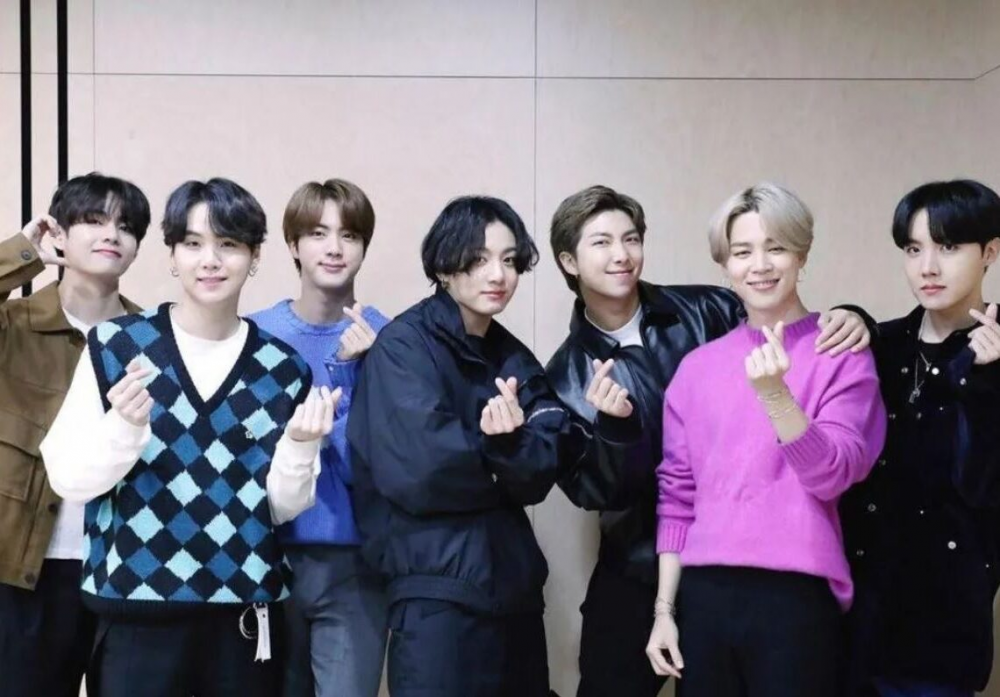 Minister Hwang also said, "I would like to make a proposal to the seven members of BTS and their agency," being aware of the opposition. He added, "I hope that they participate in the 'social contribution,' so that citizens and young people in their 20s can be convinced." However, Minister Hwang did not specify what social contribution means on this day.

He also explained, "There are a lot of opposing opinions as a fair issue from the perspective of men in their 20s. I hope the management company will have an opportunity to talk with them once."

Choi Kwang Ho, secretary-general of the Korea Music Contents Association, said, "It is absolutely necessary to have a system that allows pop culture artists who have contributed to the advancement of national prestige to serve as arts and sports personnel. Even a contract is not easy in a situation where there are no possible scenarios. We need to give artists who have elevated their status a chance."

HYBE, the agency of BTS, did not make a separate statement.