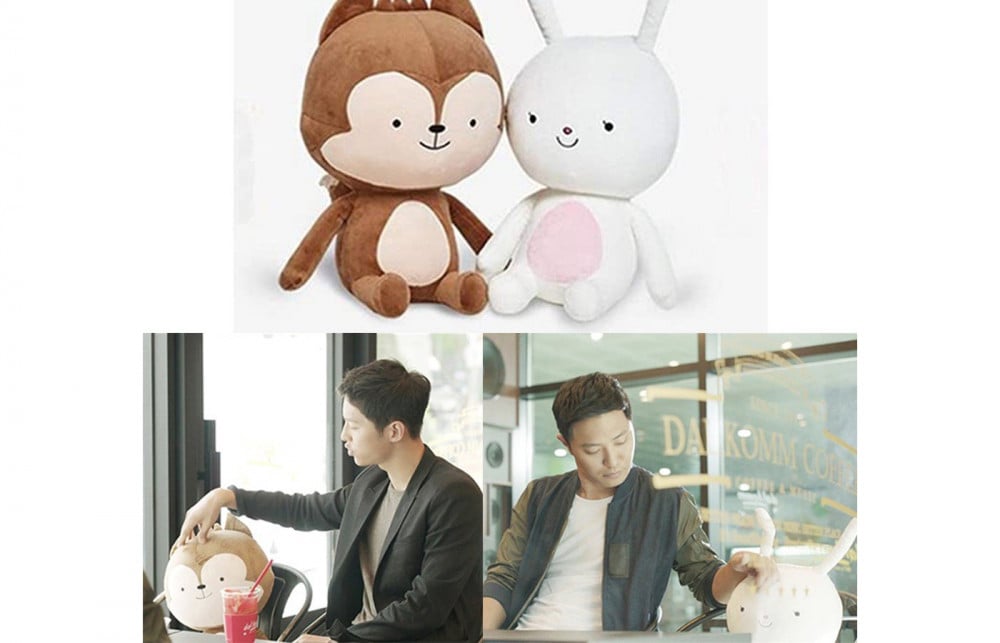 Aside from the cast and storyline, what often catch viewers' attention are the products and fashion items that make an appearance. For in every drama, there is always that "it" product. In "My Love from the Star," Jeon Ji Hyun's lipstick became so popular everyone fled to cosmetics stores making it near impossible to get your hands on her lipstick. Not only that, in "Hotel Del Luna," Lee Ji Eun's half-up and half-down hairstyle became the talk of the town, with various YouTubers uploading tutorials on how to achieve her hairdo. Another item that viewers of dramas are obsessed with is something that you can cuddle with, adorable plushies. In some of the most popular dramas to this day, the plushies have become a sensational icon as a profession of the character's love for someone. What are some of these iconic plushies that took viewers by storm? Here are the most iconic plushies that have been featured in K-dramas.
1. The Pig: Making its appearance in "My Name is Kim Sam Soon," after a blind date failure, Kim Sam Soon wallows in self-pity, ending up winning a pig plushie through a claw machine. Naming the pig "Sam Soonie" the pig is a cuddly representation of Kim Sam Soon herself!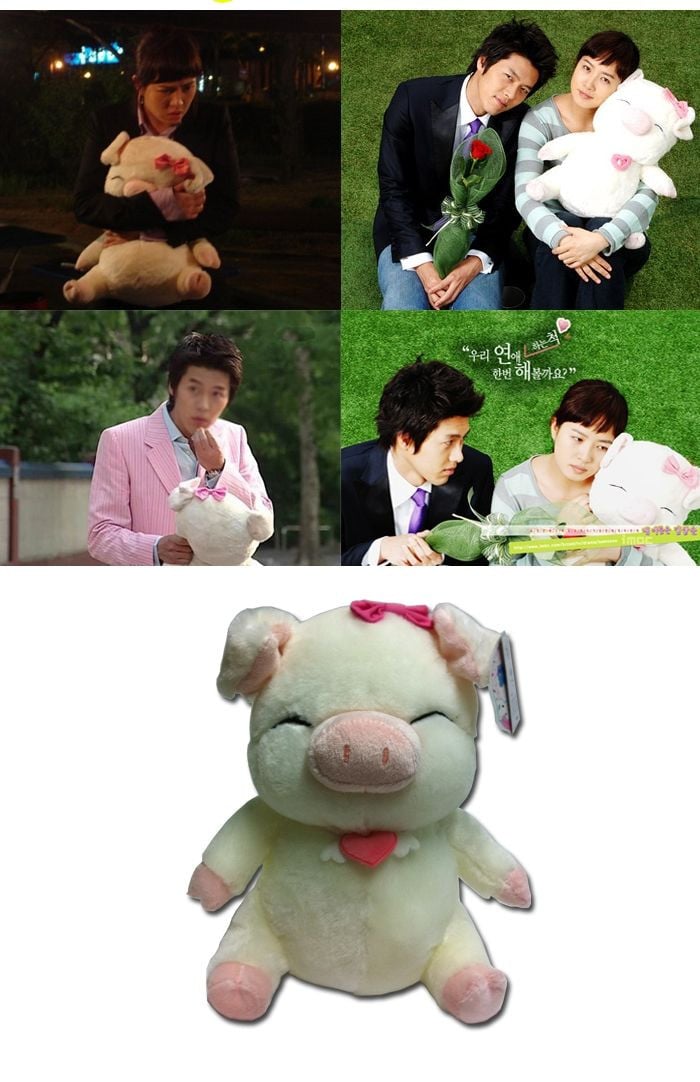 2. The Pig Bunny: Featured in "You're Beautiful," the pig bunny became iconic because Jang Geun Suk goes through much effort stitching two plushies into one, with the ears of a bunny but the snout of a pig if that wasn't cute enough, pig bunny is given a little bow tie to complete the look.


3. Solider Fox and Rabbit: While "Descendants of the Sun" was a mega-hit among K-dramas, what became even more sensational were the fox and rabbit plushies dressed up in uniform. Ready to protect the world from danger, these plushies became a staple icon after Song Joong Ki and Jin Goo gifted them to their lovers in the drama.


4. The Cow: As a way of showing his appreciation for her hard work, Park Seo Joon, who starred in "What's Wrong with Secretary Kim?" gives a cuddly cow after winning it from a claw machine to Park Min Young. With its adorable enlarged head and petite body, after a long day's work, the cow is the best cuddle buddy to take all the stress from a hard day's work.


Which one of these plushies was your favorite? Let us know!