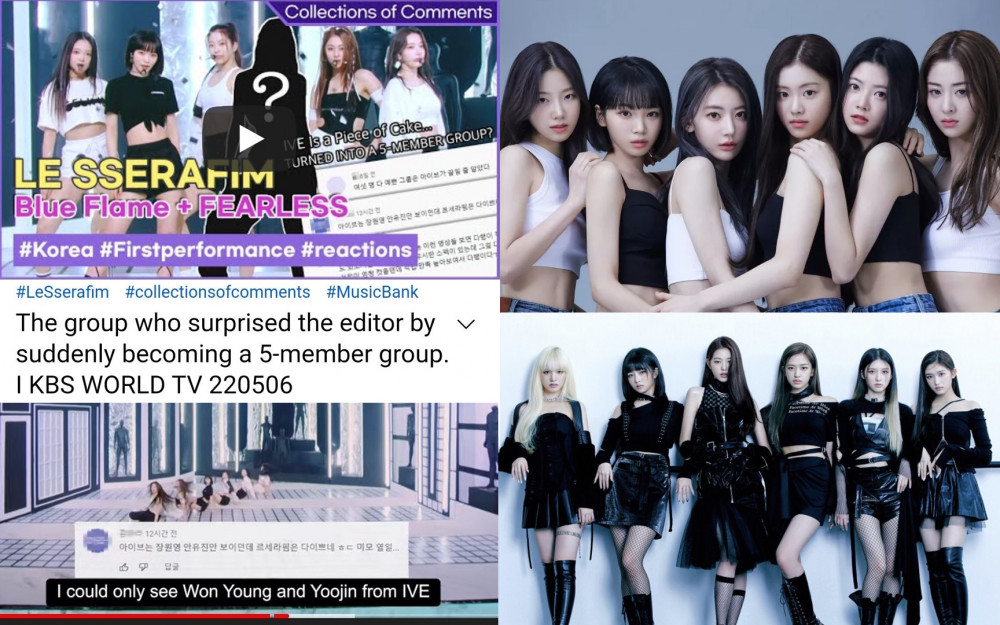 On May 27, IVE fans and LE SSERAFIM fans banded together on social media, such as Twitter, to demand an apology from KBS after discovering a senseless YouTube video.
The video that was posted was uploaded with the title, "The group who surprised the editor by suddenly becoming a 5-member group," and the thumbnail showed LE SSERAFIM with a silhouette of one member with a question mark, referring to Kim Garam, who had recently taken a temporary hiatus following her bullying controversy.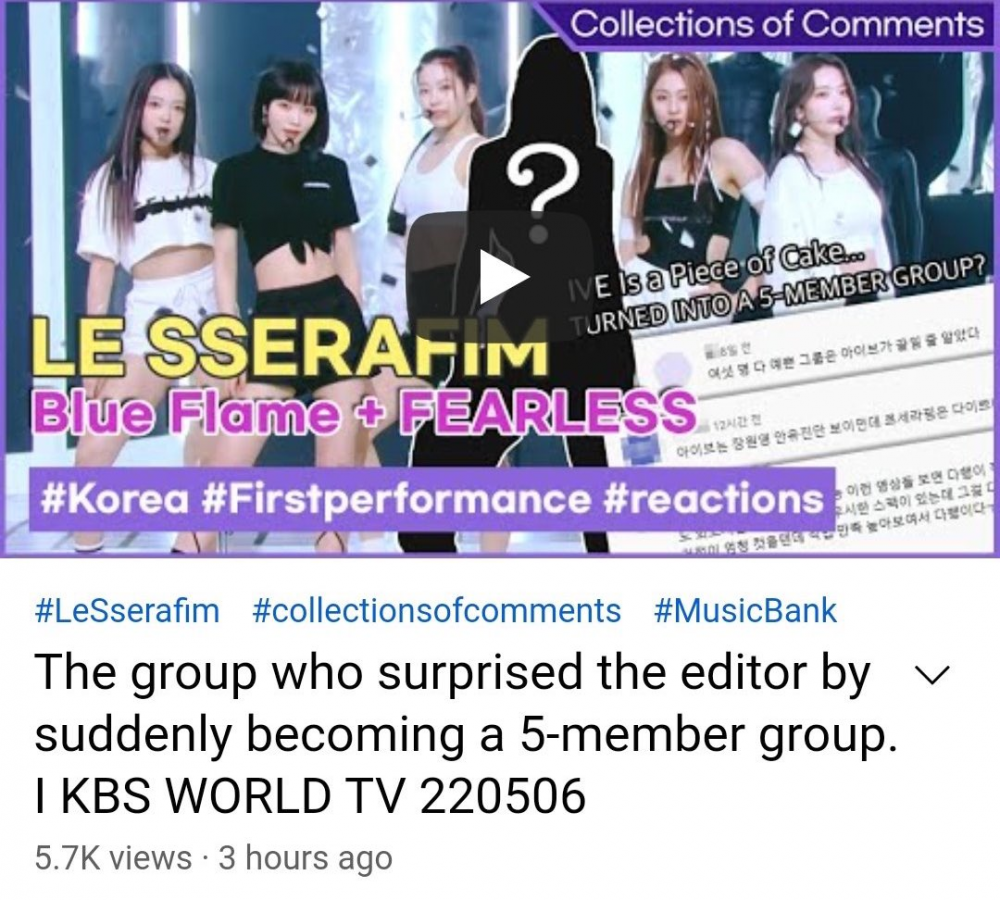 In the same video, the KBS video editor showed a netizen comment that says, "I could only see Won and Yoojin from IVE but all of the LE SSERAFIM members are pretty." The comment demeaned IVE by saying that Jang Won Young and Ahn Yu Jin were the only noteworthy members of IVE and praising LE SSERAFIM's visuals.
Therefore, both IVE and LE SSERAFIM fandoms expressed their anger on Twitter by tweeting demands for an apology from KBS. With the anger from fans, KBS has deleted the video but has not yet released an apology.