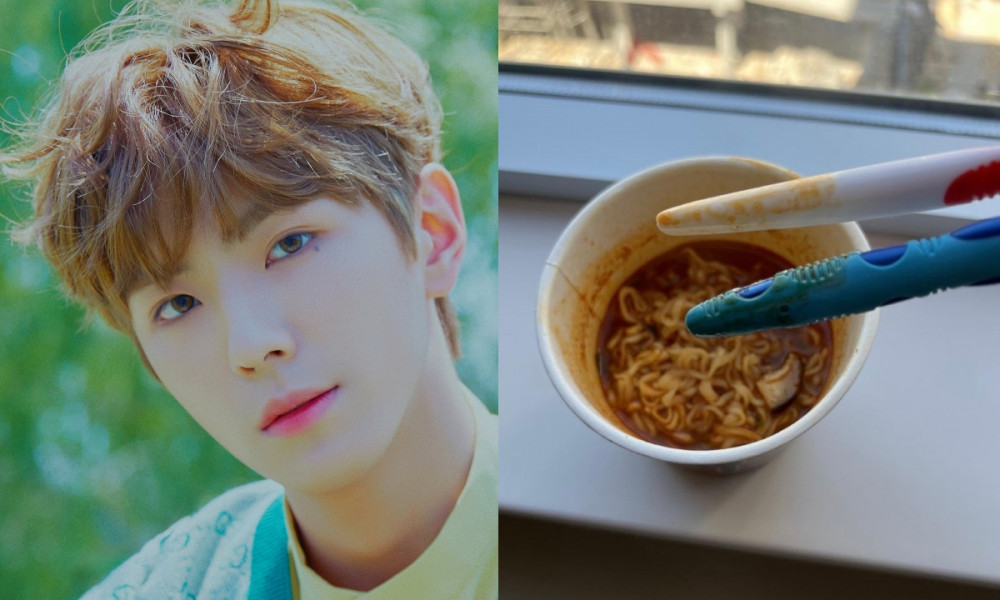 CIX's Yonghee raised eyebrows when he revealed a photo showing two toothbrushes used to eat ramen.
On May 16 KST, CIX's Yonghee unveiled a photo, where he showed two toothbrushes that had been dipped into his spicy cup of ramen.
Here, Yonghee revealed that he had intended to eat his cup of ramen, but he could not find any utensils to eat with. Thus, he chose to take two toothbrushes, and use it as chopsticks to eat his ramen with. He then wrote, "I cleaned it well before using it."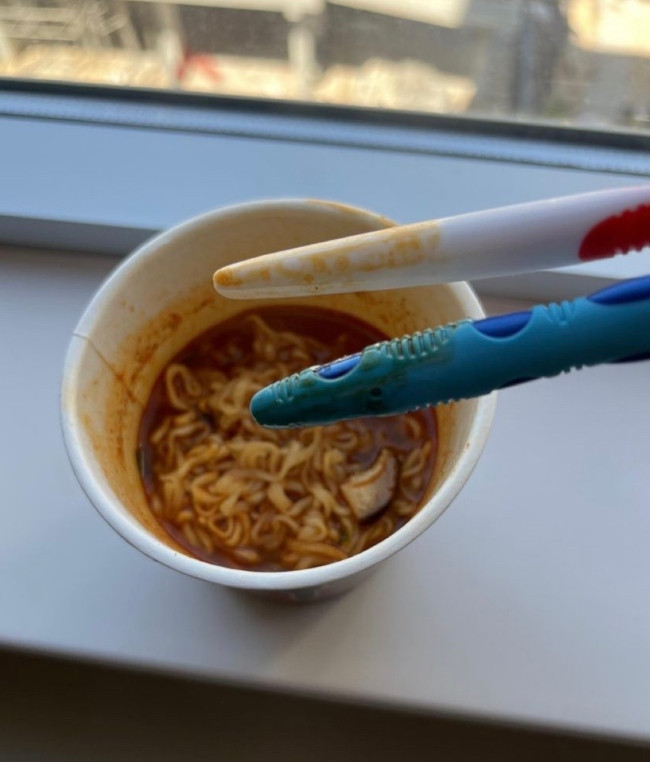 In response, some netizens commented:
"If a female idol did that, she would've been hated on so much."

"What kind of logic is this?"

"If it were me, I would've just lifted the cup and drank from it."

"He's smart."

"Who's toothbrush is that? I hope he didn't use someone else's."

"Well...at least he says he washed it well and used it."

"What does it matter if it's not going inside your own mouth?"

"Why must he take a photo of it, when he can just eat it alone? So dirty."

"Why is this such a big deal?"

"I do wonder why he's doing that, but he can honestly do whatever he wants."