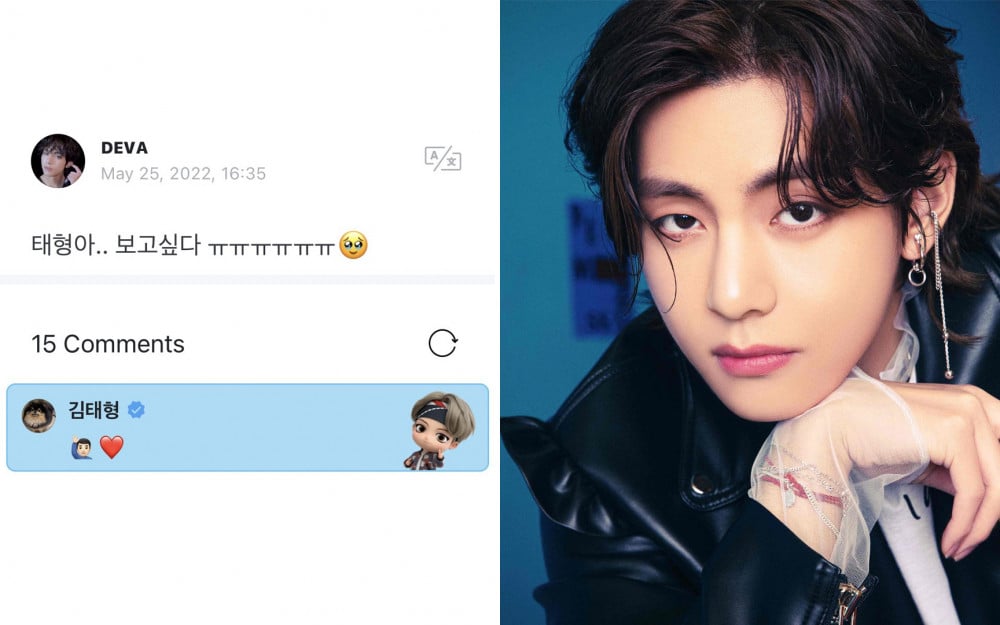 BTS's V has been at the center of various discussions these days after the recent dating rumors.
Starting three days ago, online communities were filled with discussions in regards to the rumor that V is dating BLACKPINK's Jennie after a photo of the two was released online.

Since then, there are many speculations that the two top idols are indeed dating, especially because the two agencies have not responded to the rumors except that they are unable to confirm since it is the artists' personal matter.

With much commotion online, BTS's V made a comeback on Weverse and responded to a fan with emojis, surprising everyone since he responded while there was still much commotion over the recent dating rumor.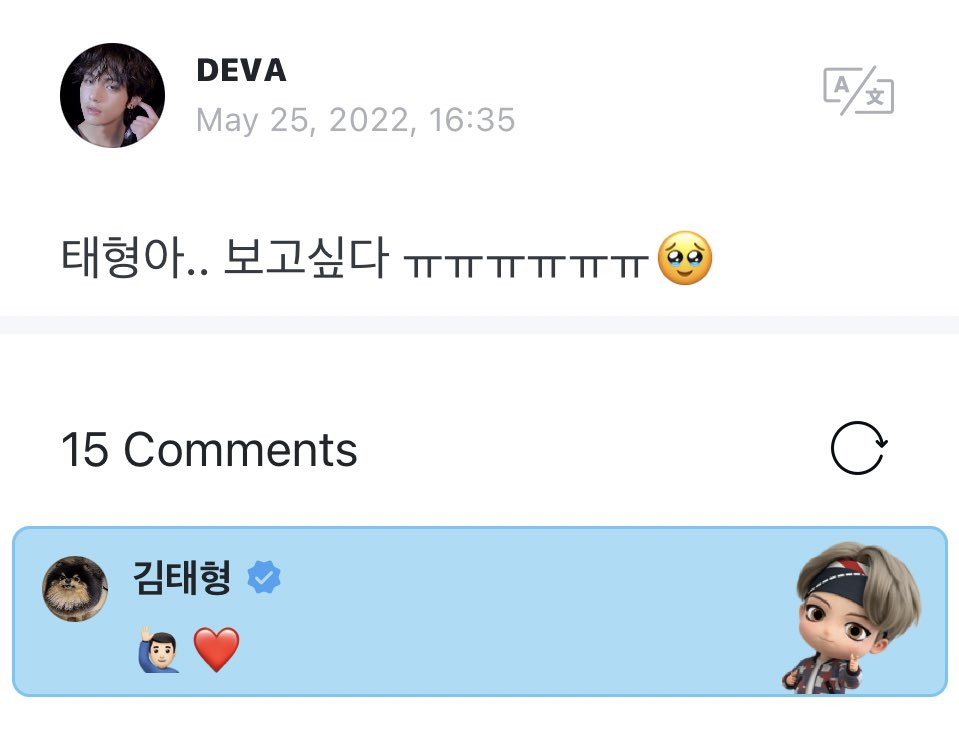 One fan created a Weverse post that said, "Taeyoung (V)...I miss you :(" to which V responded with a hand wave emoticon and a heart emoticon.
Additionally, he also updated his Instagram, with fans welcoming him back warmly.