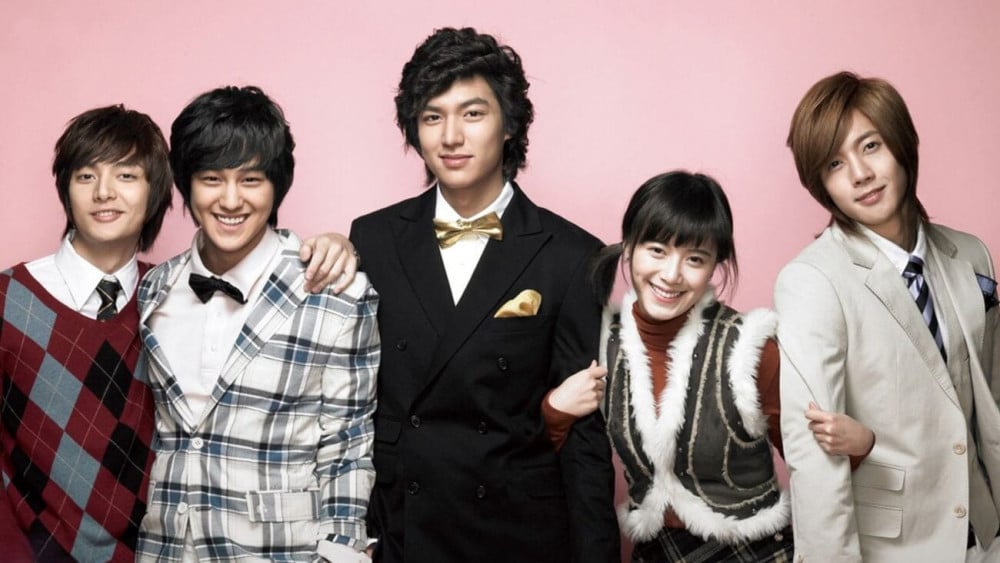 K-Drama OSTs can dictate and help us feel more regarding a particular scene, sometimes almost a signal of what feelings and emotions to expect. And sometimes, an OST can make us remember the drama, nostalgic memory even after so many years. Here are some K-Drama OSTs that will bring you back before the year 2012!
1. Stand by Me by SHINee (Boys Over Flowers)
2. Losing My Mind by Lee Seung Gi (My Girlfriend is a Gumiho)
3. Perhaps Love by HowL and J (Princess Hours)
4. Paradise by T-Max (Boys Over Flowers)
5. The First Time in The First place by Lee Bo Ram (Full House)

6. That Woman by Baek Ji Young (Secret Garden)

7. Back in Time by Lyn (Moon Embracing the Sun)

8. The One and Only by Kim Soo Hyun (Moon Embracing the Sun)

9. From the Beginning Till Now by Ryu (Winter Sonata)

10. Still by Lee Hong Ki (You're Beautiful)

11. Reason by Jong Il Young (Autumn in my Heart)

12. Snow Flower by Park Hyo Shin (I'm Sorry, I Love You)

13. Ave Maria by Kim Ah Joong (200 Pounds Beauty)

14. Destiny by Lee Sung Wook (Witch Yoo Hee)

15. She Is by Clazziquai (My Name is Kim Sam Soon)

16. I Miss You by Kim Bum Soo (Stairway to Heaven)

17. To Your Side by Jo Sung Mo (Lovers in Paris)

18. I Believe by Shin Seung Hun (My Sassy Girl)

19. One Love by Loveholic (Spring Waltz)
20. Shameless Lie by Gayoon (Lie to Me)

Here are just some of a few OSTs that would truly ring a bell and bring out memories in avid K-Drama viewers! What is your favorite OST in the past, and what do you think are other K-Drama OSTs that are truly nostalgic?