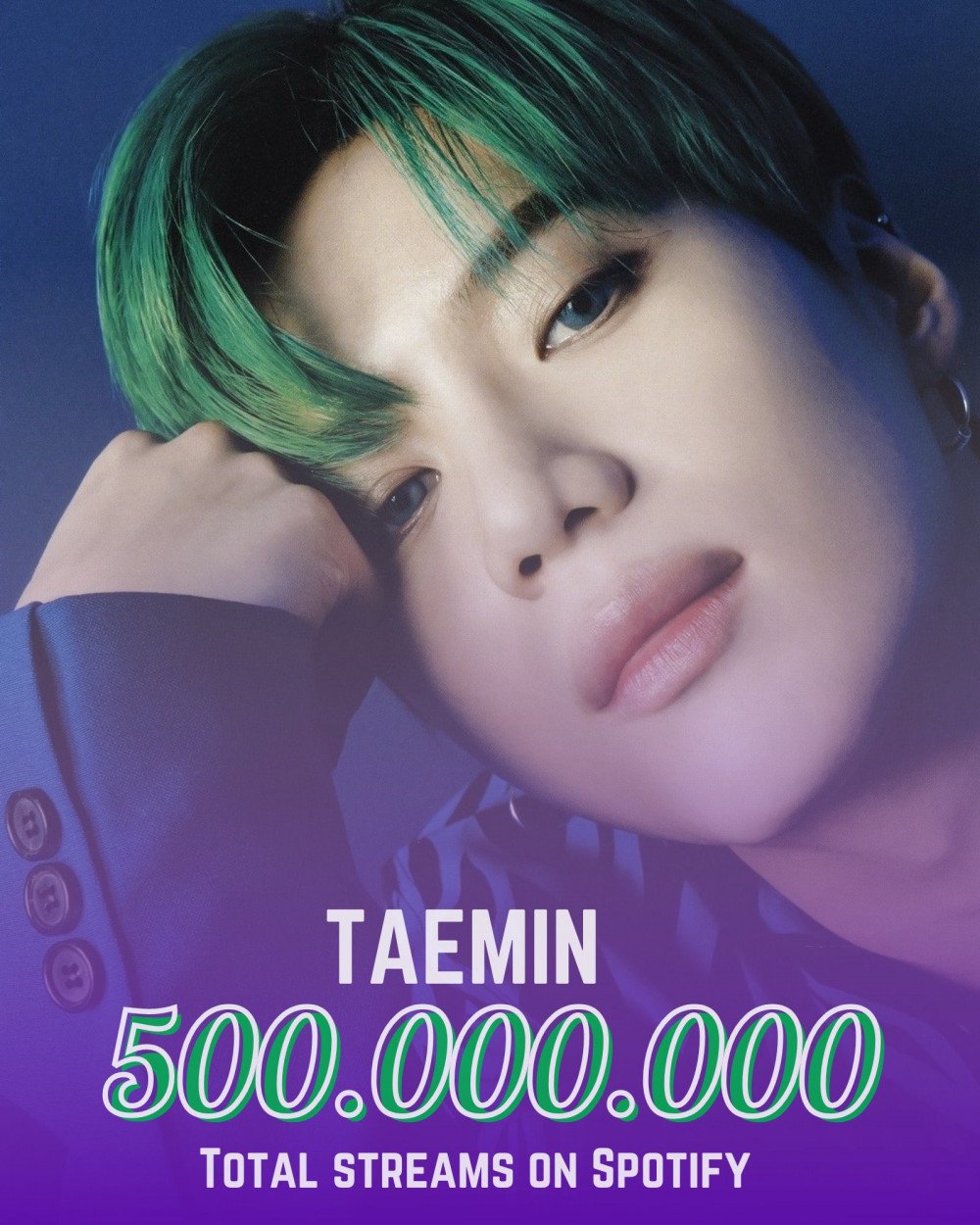 SHINee's Taemin achieved a Spotify milestone of 500 million total streams as of April 30, 2022.

Taemin Charts (@taeminchart / Twitter) was one of the first Taemin fanbase Twitter accounts to officially announce this achievement. In addition, their post started the use of the hashtag #TAEMINSpotify_500M, which would trend for most of the day too.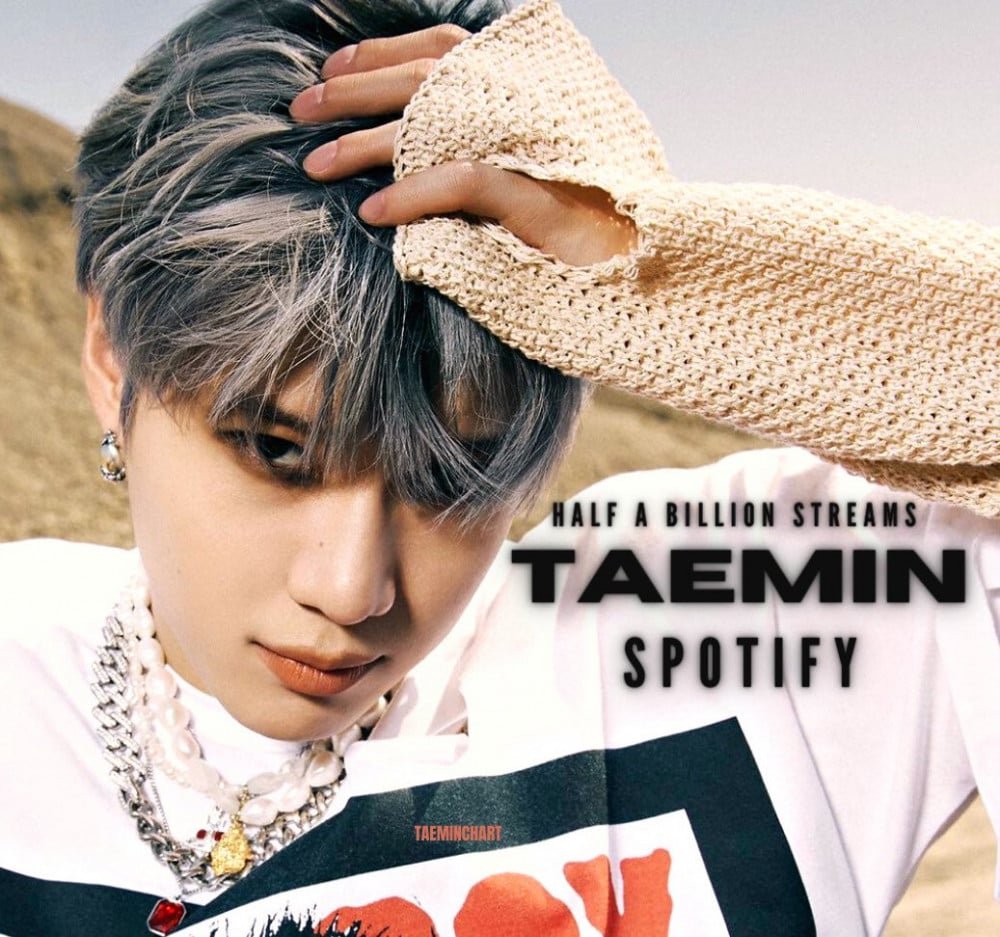 Interestingly, STREAM FOR TAEMIN (@streamfortaemin / Twitter) tweeted a few months ago about the goal of reaching 500 million streams on Spotify. The fanbase account added that they aimed to achieve this goal before Taemin's song Advice 1st Anniversary on May 18.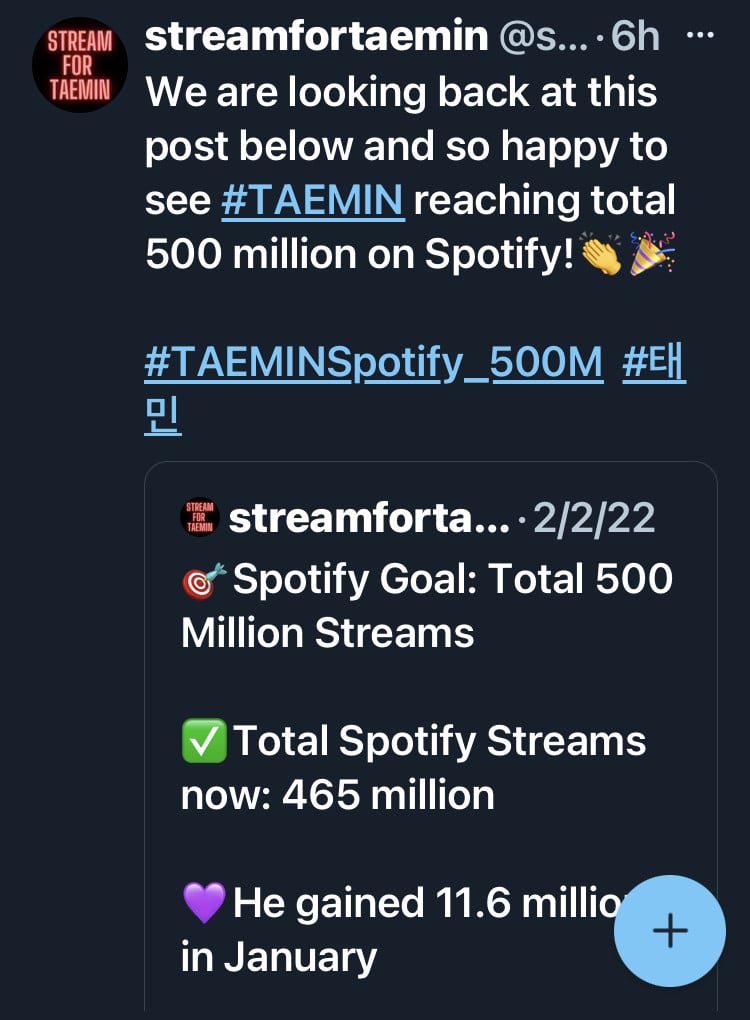 The fanbase Taemin Stream Team (@taeminstreamteam / Twitter) further pitched in with congratulations for this Spotify milestone.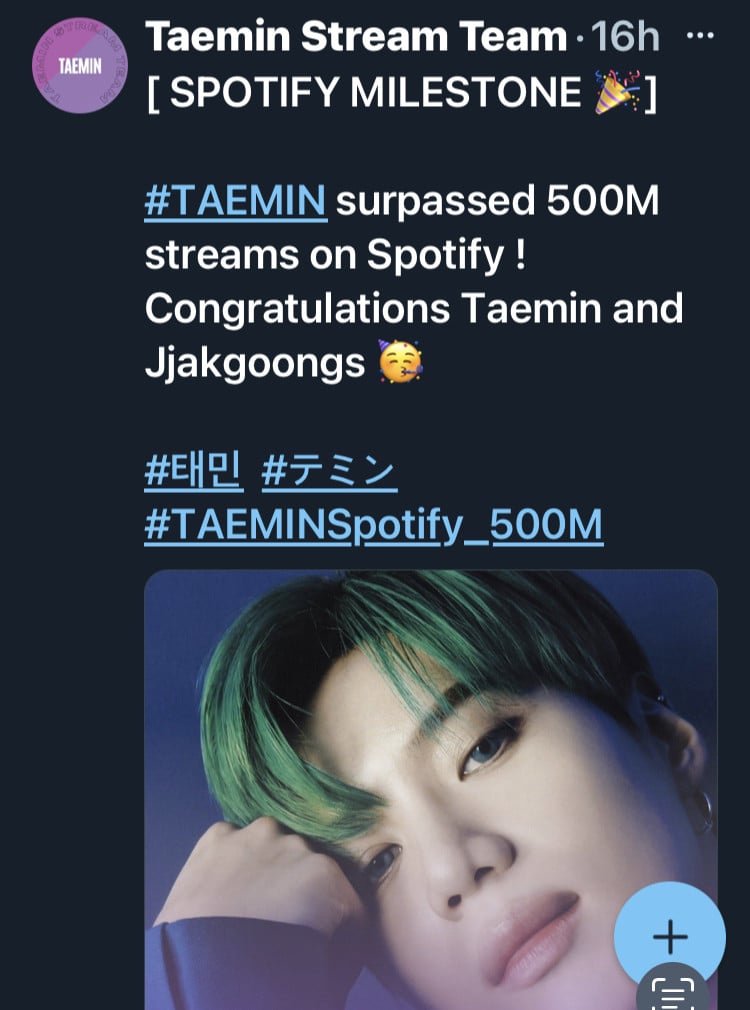 In addition, the fanbase Taemin Global (@TaeminGlobal / Twitter) tweeted about holding a HASHTAG PARTY in order to celebrate Taemin's Spotify milestone of 500 Million streams on Spotify! Many fans participated, as pictured below.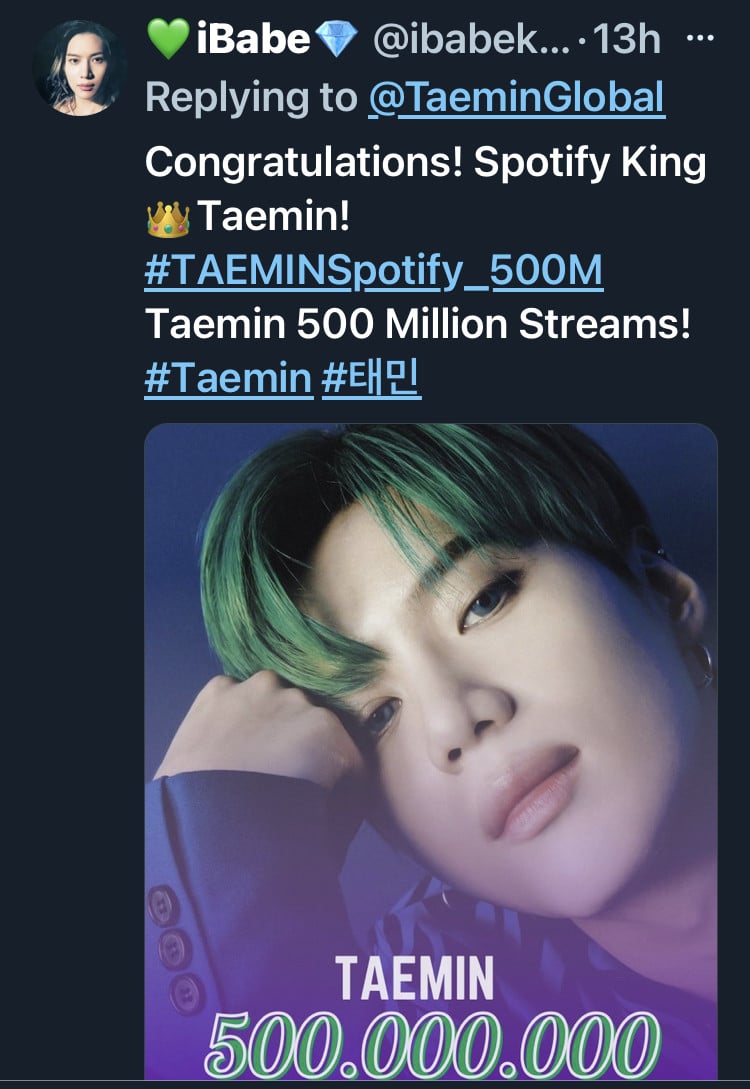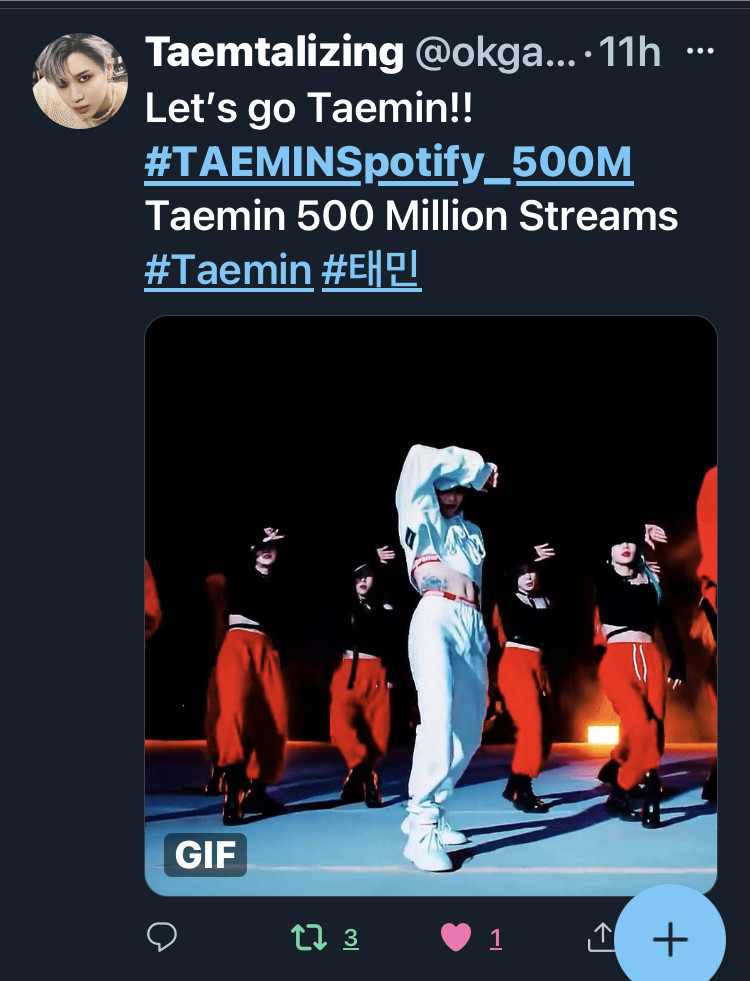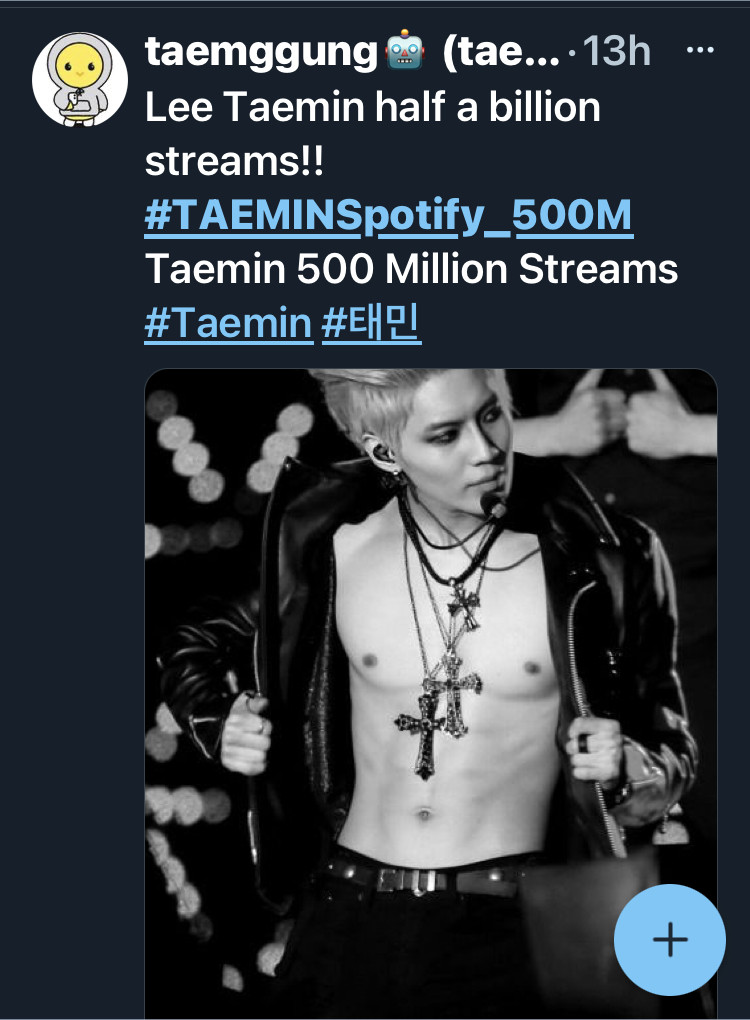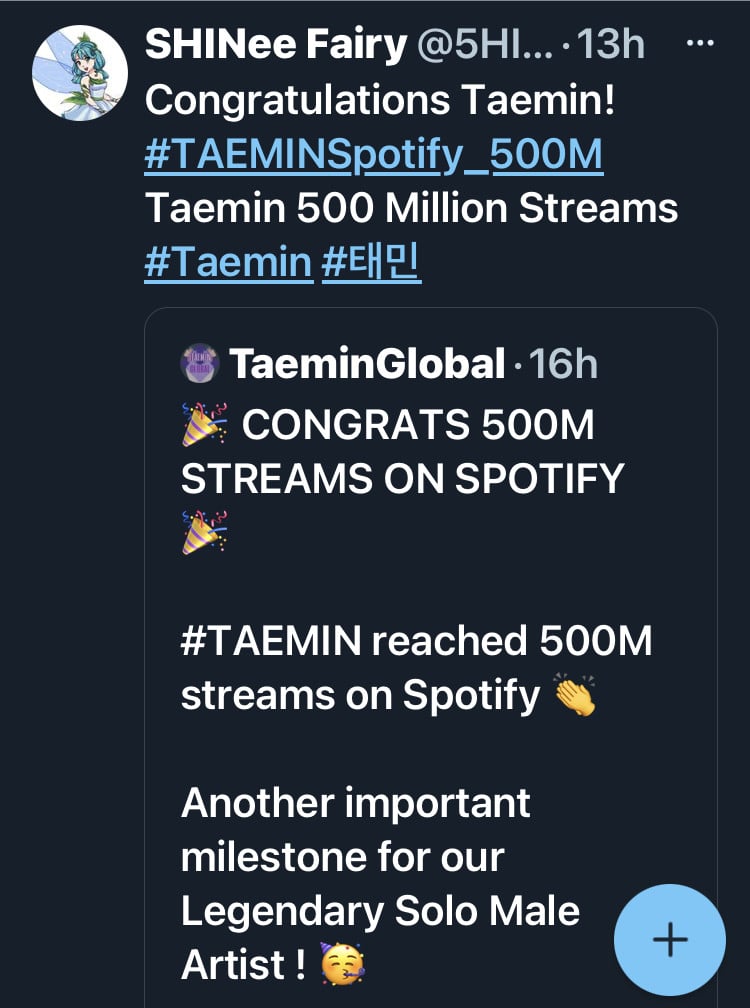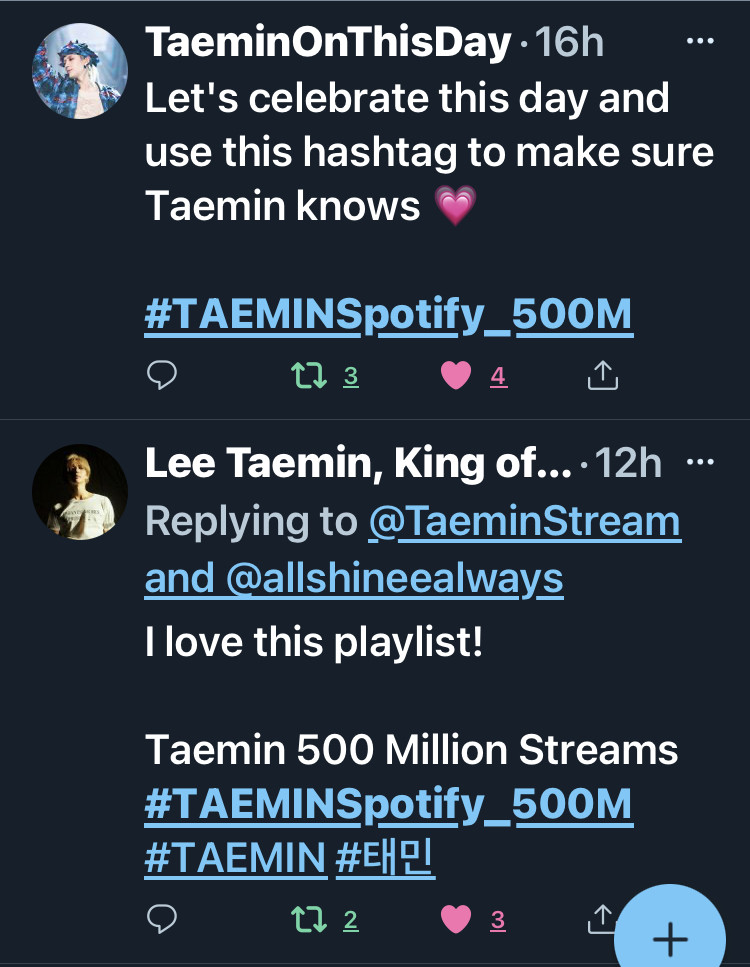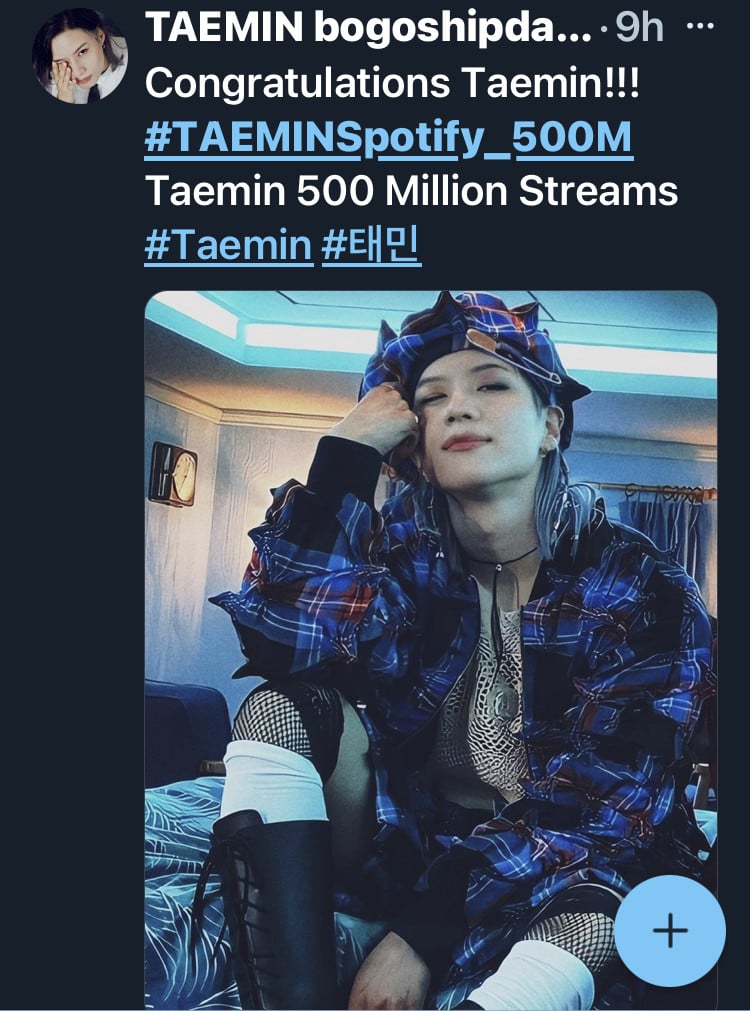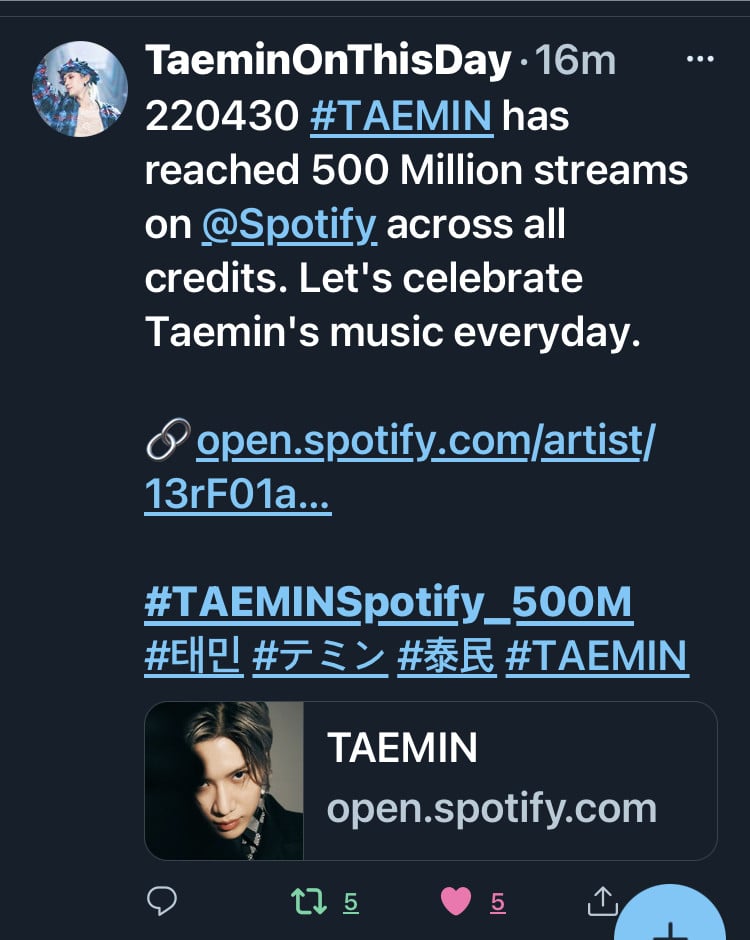 And please continue to celebrate Taemin's Spotify milestone by following Taemin on Spotify and streaming his discography ~
https://open.spotify.com/artis...
Lastly, Congratulations to Taemin!