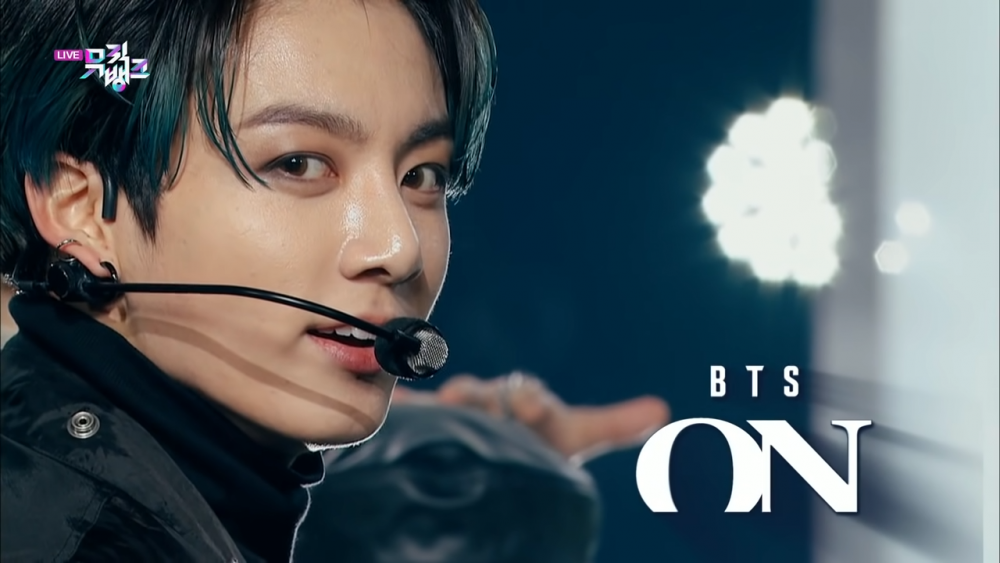 K-POP fans cannot get enough of ending fairy segments on music shows. It has almost become a staple, and it's quite frankly one of the best moments to look forward to in a performance. Just when you think the performance is over, fans are struck with ending fairy moments that they simply cannot get enough of!

Idol groups at first felt burdened by this segment; however, they are slowly learning to have their own fun with their ending fairy moments. Today, we will check out some great ending fairy moments that K-POP fans cannot seem to get enough of! Let us know in the comments below what your favorite ending fairy was!
Red Velvet - Queendom (Seulgi, Joy & Irene)
Fast forward to 2:57 to see the legendary beautiful faces of Seulgi, Joy & Irene -- nothing special in this ending fairy, except that the three of them are all ABSOLUTELY BEAUTIFUL.
Oh My Girl - Dun Dun Dance (YooA & Arin)
Flip to 3:39 to see Yooa & Arin totally killing it with their suit fit on one of the best summer songs of 2021!
BTS - ON (Jin & Jungkook)
Ending fairy 4:07 -- They already killed us with their fierce performance, but their charming stares are the frosting to the cake!



WJSN - Unnatural (Dawon & Yeonjung)
Ending Fairy - 3:00. Dawon & Yeonjung decided to have some fun with their ending fairy by showing notes to their fans - what a fun way to wrap up their promotions!


SHINee - Atlantis
Ending Fairy - 3:48. You know a group is big when all four members get to be featured in an ending fairy. Make sure to wait till the end to see Key's ending fairy!
2PM - Make It (Taecyeon, Junho)
Ending Fairy - 2:57. Junho's smile has melted all the ladies' hearts away. Was this intentional, or do you think he laughed because he was embarrassed?


aespa - Next Level (Karina)
Ending Fairy - 4:27. Karina's ending fairy is actually next level because how is it possible to have a beauty like hers?!?!


Taeyeon - Weekend
Ending Fairy - 3:55 Taeyeon really knew how to have fun with her ending fairy. She truly looks like she is enjoying her moment on stage!
HIGHLIGHT - Not The End (Yoseob, Kikwang)
Ending Fairy - 4:13. Veterans Highlight were definitely new to the ending fairy as it did not exist during their BEAST days, but it looks like Yoseob and Kikwang pulled it off extremely well!


NCT 127 - Favorite (Mark)
Ending Fairy - 3:53. Mark got the solo spotlight for NCT 127's ending fairy, and he totally deserves it! His fierce pose at the camera melted down all the fans' hearts.

Well, there you have it! We checked out some amazing ending fairies today, and we are sure that there are many more ending fairies by your favorite artist! We want to know your favorite ending fairy -- let us know in the comments below and share your bias with us!