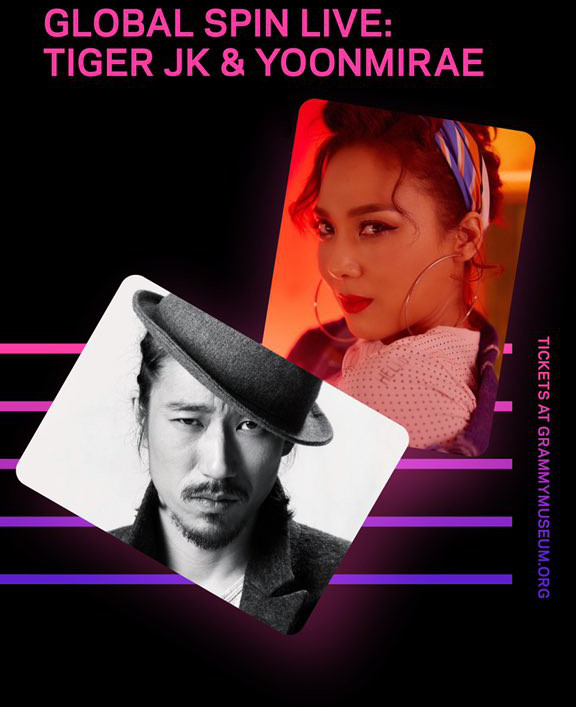 Korean hip-hop legends Yoon Mi Rae and Tiger JK appeared on GRAMMY's 'Global Spin Live.'
On April 27, from 7:30 to 9 PM, the two performed together and individually after talking about their groundbreaking careers in music, their creative process, musical influences, and more. They also talked about how Yoon Mi Rae made her American debut performing with BIBI at Coachella.
GRAMMY's Global Spin is a concert series produced by Grammy in order to promote global music. Yoon Mi Rae and Tiger JK are just two of the many Korean artists that have been featured in the Live event. This month alone, ATEEZ, Amber Liu, Woosung, and VIVIZ have been featured for performances and sit-down talks.