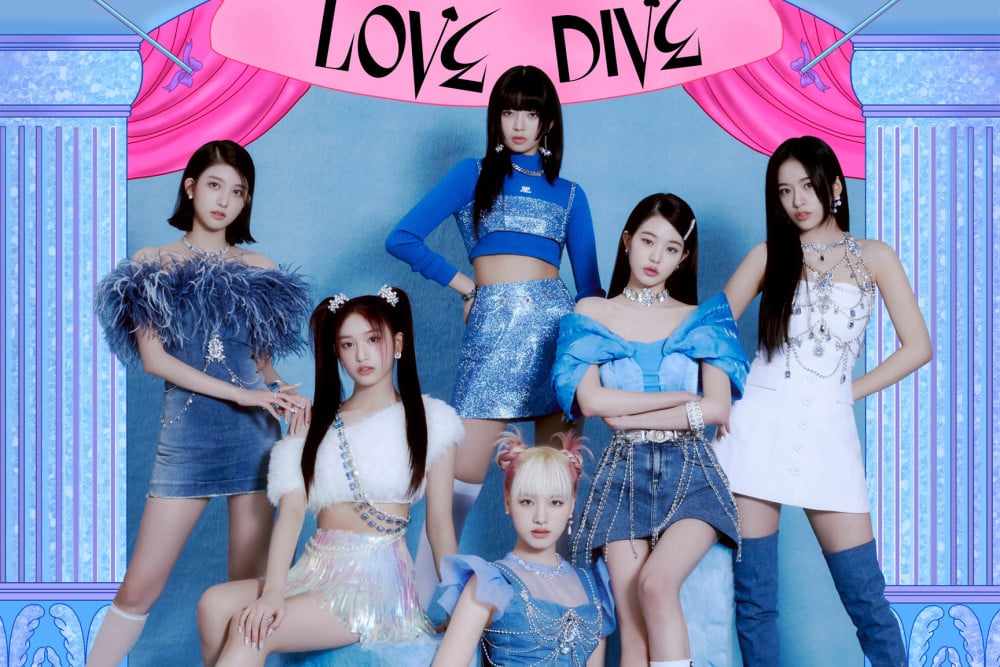 IVE is the power rookie that debuted less than a year ago as the group made its debut in December 2021. They became the girl group to take home the win in a music program in the shortest time and broke many records in just a short few months.
Earlier this month, on April 5, the rookie girl group made a comeback with 'LOVE DIVE.' Once again, the girl group swept up the trophies in various music programs and charted high with their single.
Not only is 'Love Dive' receiving immense love in South Korea, but it is also getting recognized overseas as the track has been ranking high on international music charts such as the Japanese Oricon chart and The American Billboard chart.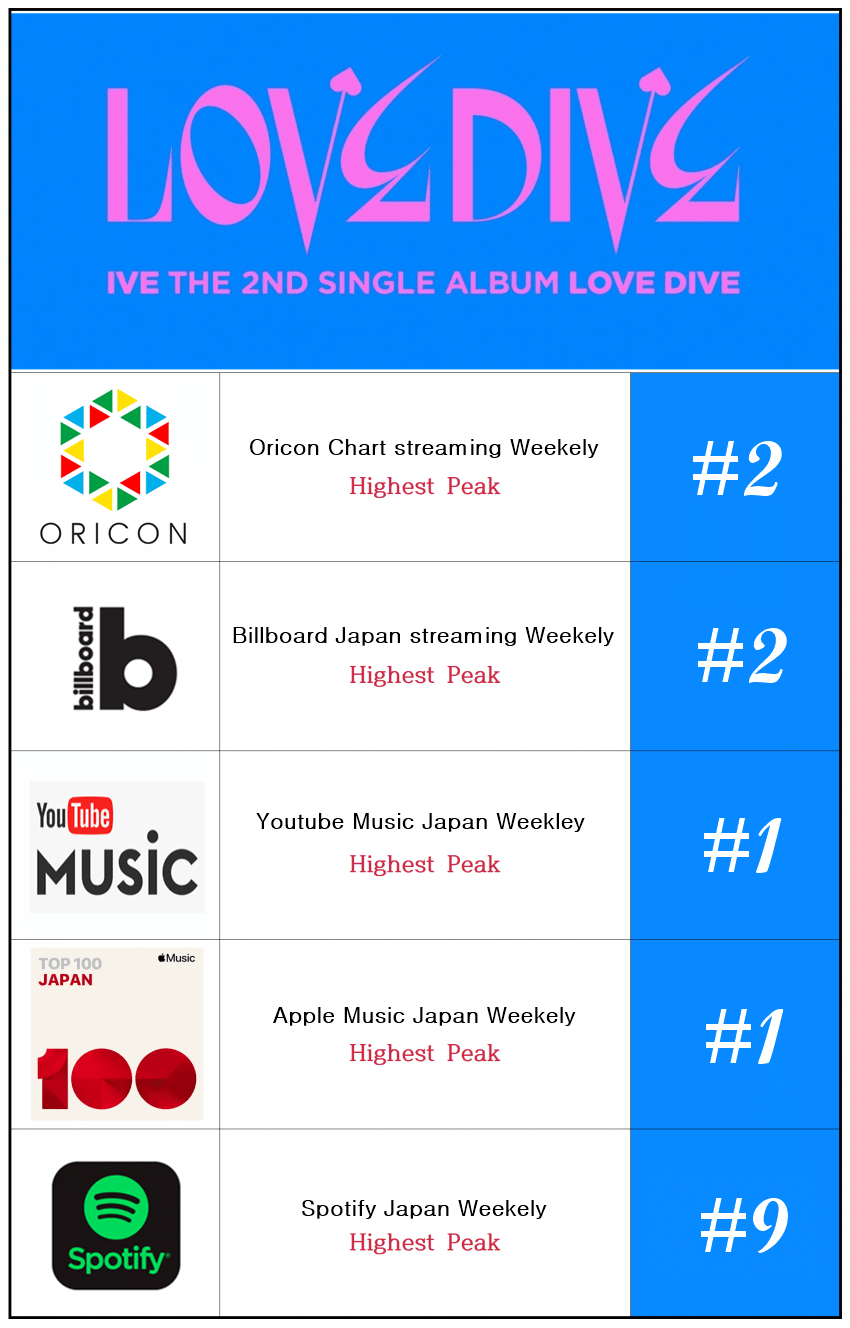 With the song being well-received in South Korea and overseas, many netizens are expecting IVE to become the next global girl group as "Love Dive" would become the next global hit song, especially in Japan.
Netizens commented, "It's amazing how they ranked number 1 on Japanese music charts with a Korean song," "This is so good," "It's because they have a good song and good concept," "Congrats!" "I love this song too," "I'm so happy IVE is successful," "I knew this song would do well because it's so good," "I love the song, I love their concept, and their photos," "I think IVE is the best group from the fourth generation," and "This is an awesome song."