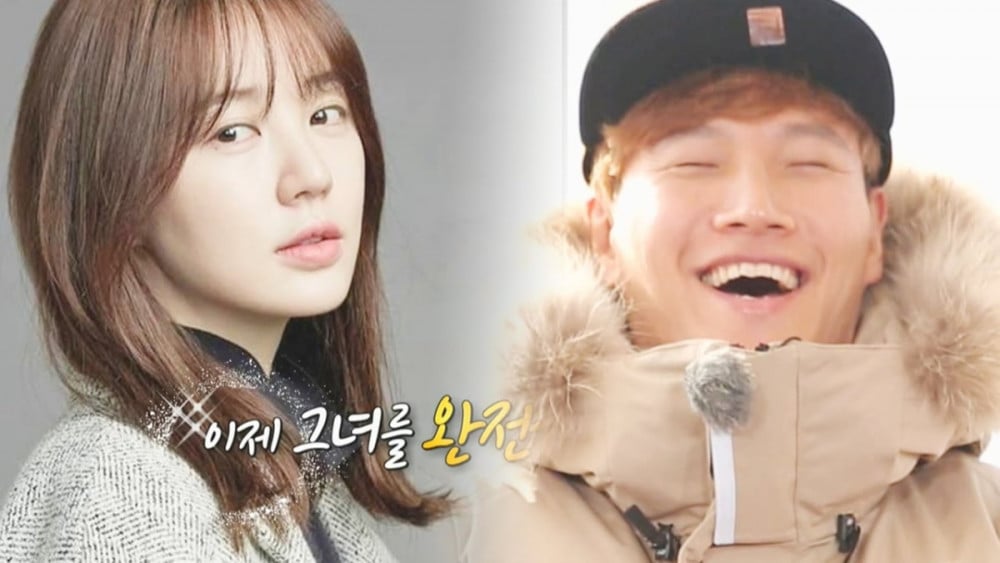 D.R Music founder Yoon Deung Ryong has once again sparked rumors Kim Jong Kook dated Yoon Eun Hye in the past.

During a live stream with former entertainment reporter Kim Yong Ho, Yoon Deung Ryong, who produced Yoon Eun Hye's former girl group Baby V.O.X, claimed Kim Jong Kook bought a birthday cake for her and her friends in the past. Both Kim Jong Kook and Yoon Eun Hye have been the subject of dating rumors since their days on the 2000s variety show 'X-Man', and the label CEO's statement further fueled speculation the two stars dated in the past.

Yoon Deung Ryong stated, "After meeting with the production team of 'X-Man', we decided to create a love line between the two. That later became a scandal. I remember Yoon Eun Hye was a high school student at the time, and her house was in the Apjujeong-dong area. On her birthday, she went to a cafe with her friends, and she told me Kim Jong Kook came over with a cake." He added, "The two naturally became connected with each other on the show, so I thought that's how they became close."

Kim Yong Ho then commented, "I think Yoon Eun Hye and Kim Jong Kook did date. Kim Jong Kook normally has no interest in women and only exercises. The fact that he bought a cake for her means he liked her a lot. He's not normally one to do that kind of thing."

What are your thoughts on the rumors?