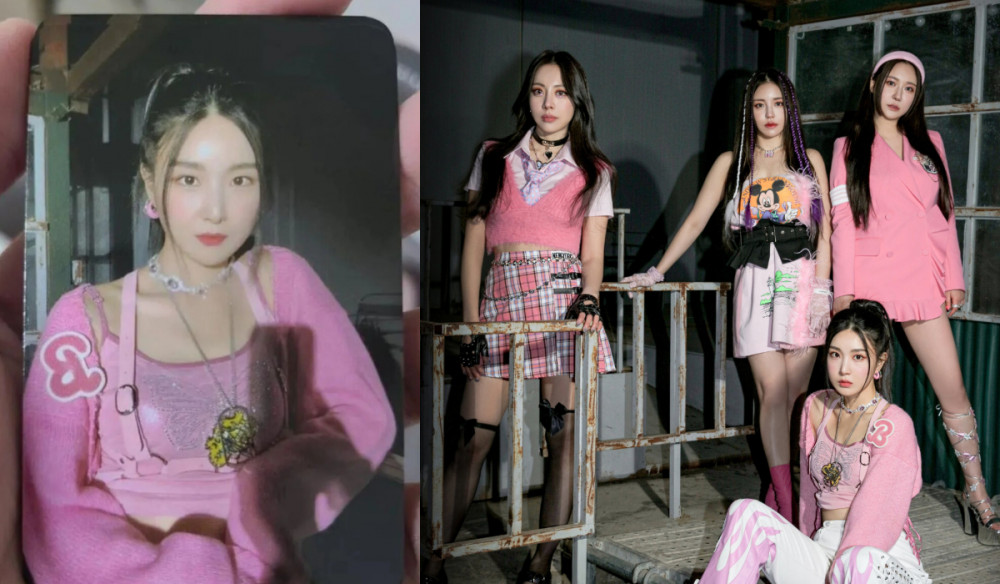 One of Brave Girls' new photocards is facing criticism from netizens.

On April 4 KST, a Brave Girls fan took to an online community to share the photocard they received, titling the post, "An idol photocard with something unique."

In the image, a hand is seen holding a photocard of member Yuna in a pink harness and cardigan look with some kitsch accessorizing. The photocard became an issue as it was made with the shadow of the person taking Yuna's picture being extremely visible.
"They made this with the shadow of the person who took the photo included," the netizen wrote, adding that the photocard was even supposed to be considered a 'special promotional photocard.'
Netizens who responded to the fan's post left comments like, "How much does the special album cost for the quality to be this bad" and "[The photo was] even taken with a phone."

Meanwhile, this is not the first time that Brave Girls' fans have spoken up about the poor quality of the group's merchandise. After the success of their single "Rollin," Brave Entertainment sold the group's first official merchandise. However, fans reacted negatively to the poor quality, especially in merchandise that included photos, and said the quality was well below expectations considering the price.