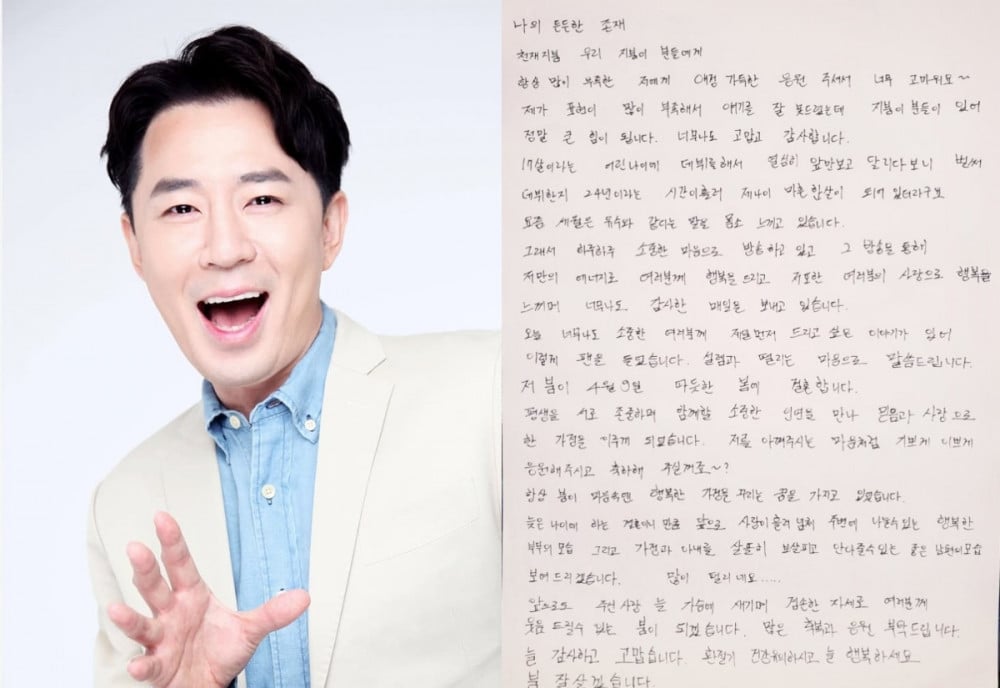 TV personality Boom will be getting married this year!

On March 10 KST, Boom's agency SKY E&M released an official statement, revealing that Boom will be getting married to his fiancée this April.
Below if SKY E&M's official statement:
"Hello. This is SKY E&M.
TV personality Boom will be holding his wedding on April 9 KST in Seoul.
[Boom] knew his fiancé as an acquaintance for a long time, and they naturally developed a romantic relationship through a deep understanding and communication with each other. With the firm belief that she was the right partner for him in his life before and after marriage, he ultimately decided to get married.
As it is a time when everyone needs to be careful, [Boom] plans on holding the wedding privately with close friends and families. We ask for your understanding, as we are unable to reveal more about the bride-to-be in consideration of the fact that she is a non-celebrity.
We ask you to send your warm blessings and support for the future of the two individuals who are sharing a special and precious beginning in their lives. [Boom] will show you a better side to himself on broadcasts with greater responsibility.
Thank you."