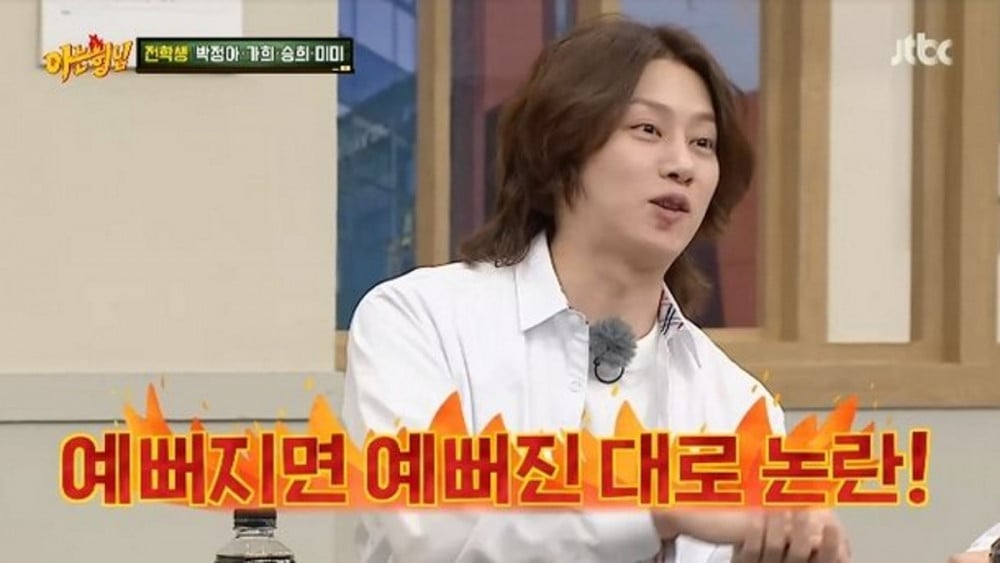 Super Junior's Heechul opened up about the issues faced by girl groups.

On the March 26th episode of 'Knowing Brothers', Park Jung Ah, Kahi and Oh My Girl's Mimiand Seunghee featured as guests. Park Jung Ah, who was formerly a member of the girl group Jewelry, expressed, "I learned emotions that I would have never experienced during my 10 years as a Jewelry member. I never got jealous and was always a happy person, but at some point, I felt jealousy and learned how to control it too. Countless emotions helped me upgrade who I am when I was a part of a girl group."

When asked if it's because one member does better than the rest, Seunghee responded, "It's not like that. You feel jealousy way before then. Even if she was to lose more weight than I do, you feel jealousy."

Heechul then added, "I know girl groups a bit. What's difficult for girl groups is that if they gain weight, they get told they gained weight. If they lose weight, it becomes an issue that they lost weight. If they got prettier, that becomes a topic. If they're not feeling as good, then people talk about how their condition isn't good."

What do you think about what Heechul said?