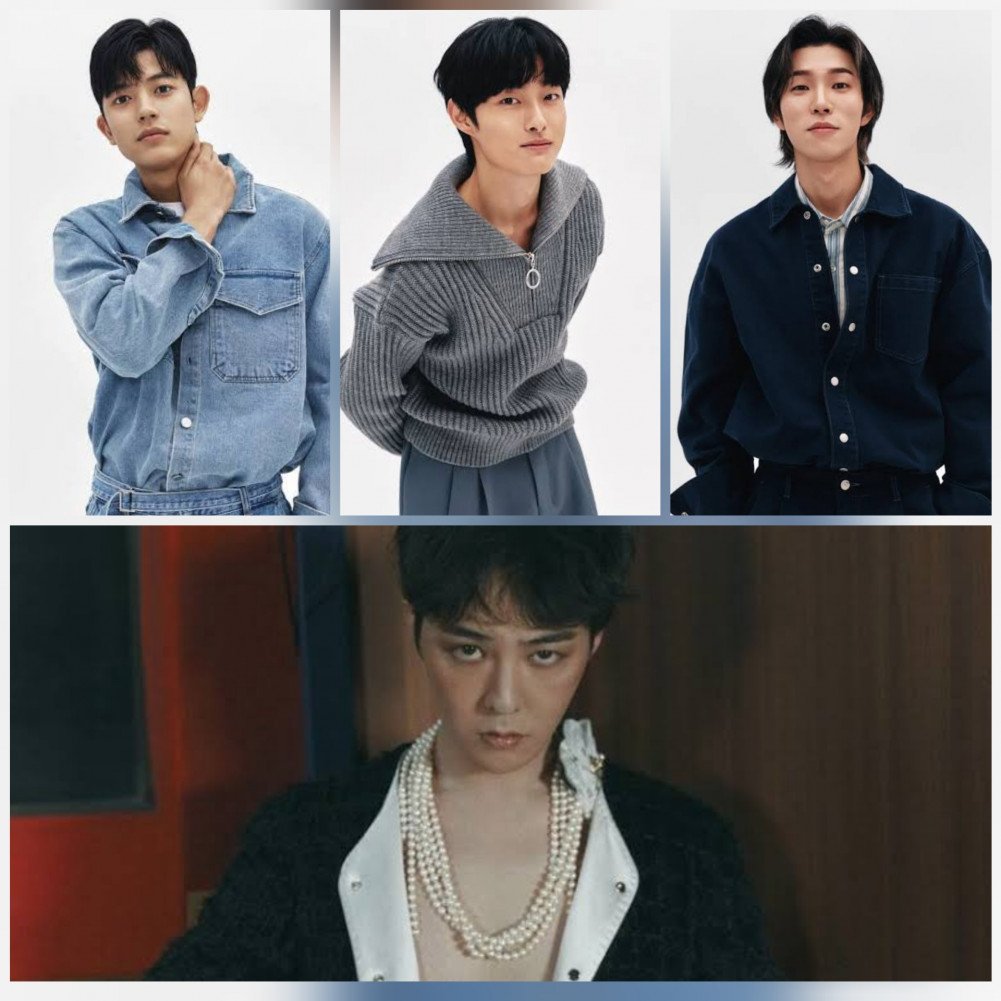 Netizens found out that the Netflix series 'All of Us Are Dead's male leading actors Park Solomon (Lee Soo-hyuk)-who also follows BIGBANG's T.O.P. and Taeyang-, Yoon Chan Young (Lee Cheong-san), and Yoo In Soo (Yoon Gwi-Nam) follow G-Dragon on Instagram.

But what made things more interesting is they noticed Park Solomon is a huge fan since he shared BIGBANG related posts from 2014 to 2018 (on the day BIGBANG released their last song Flower Road).
Also, another netizen noticed Lee Eun Saem, who played Park Mi-jin in the series, is a fan of G-Dragon.

Pann: 'All of Us Are Dead' male leading line is...
BIGBANG G-Dragon fanㅋㅋ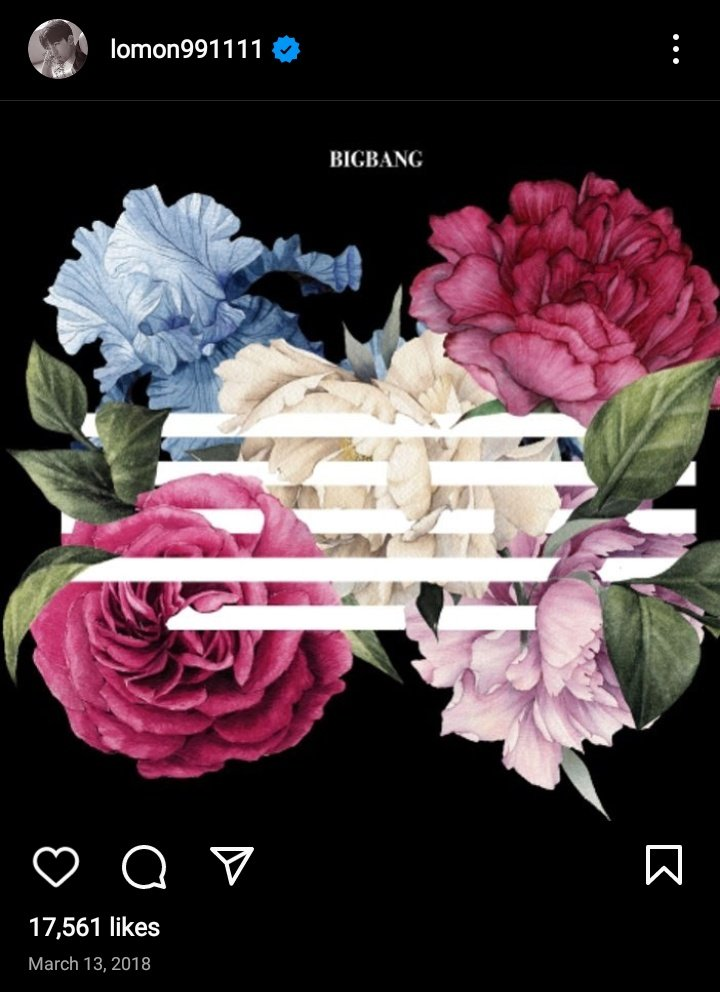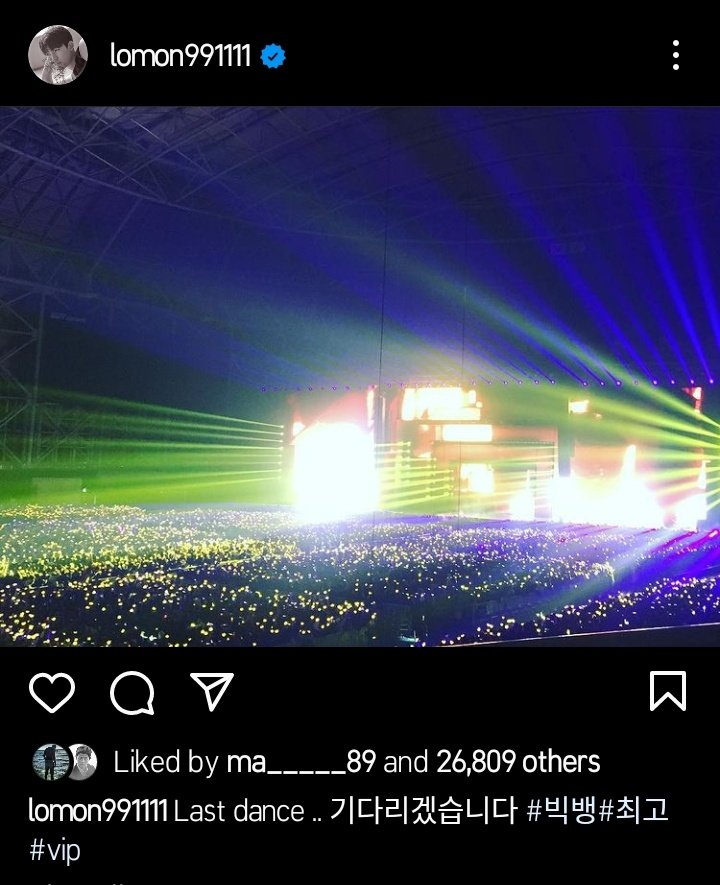 "Last dance... I will wait #bigbang #thebest #vip"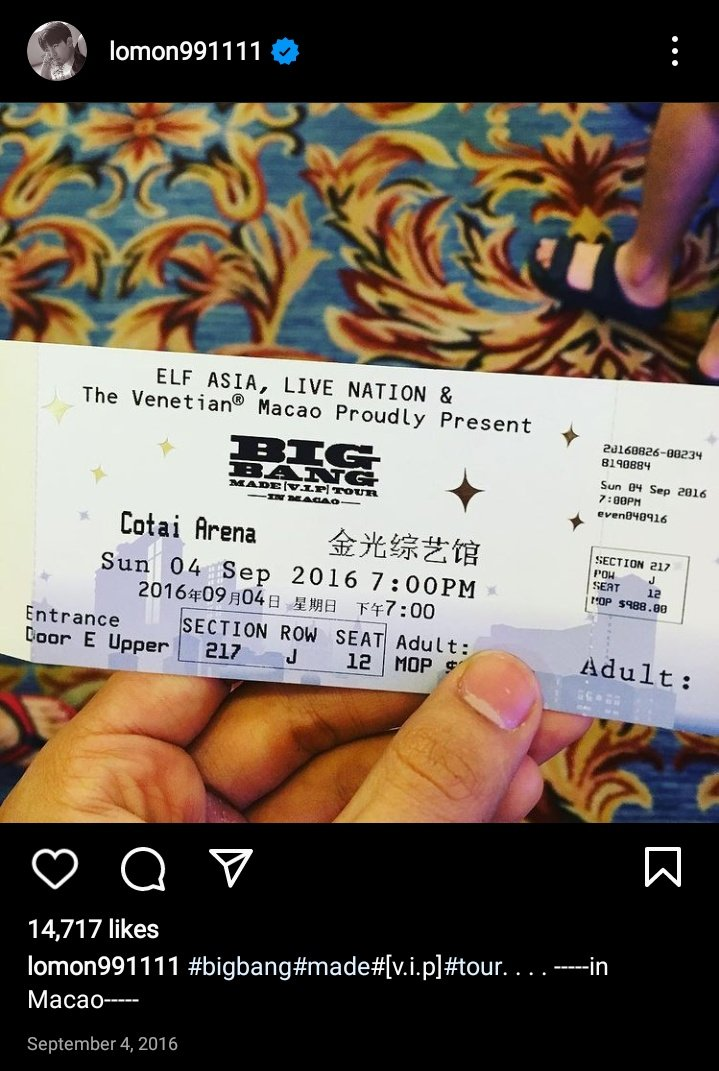 (He even went to Macao for the BIGBANG concert).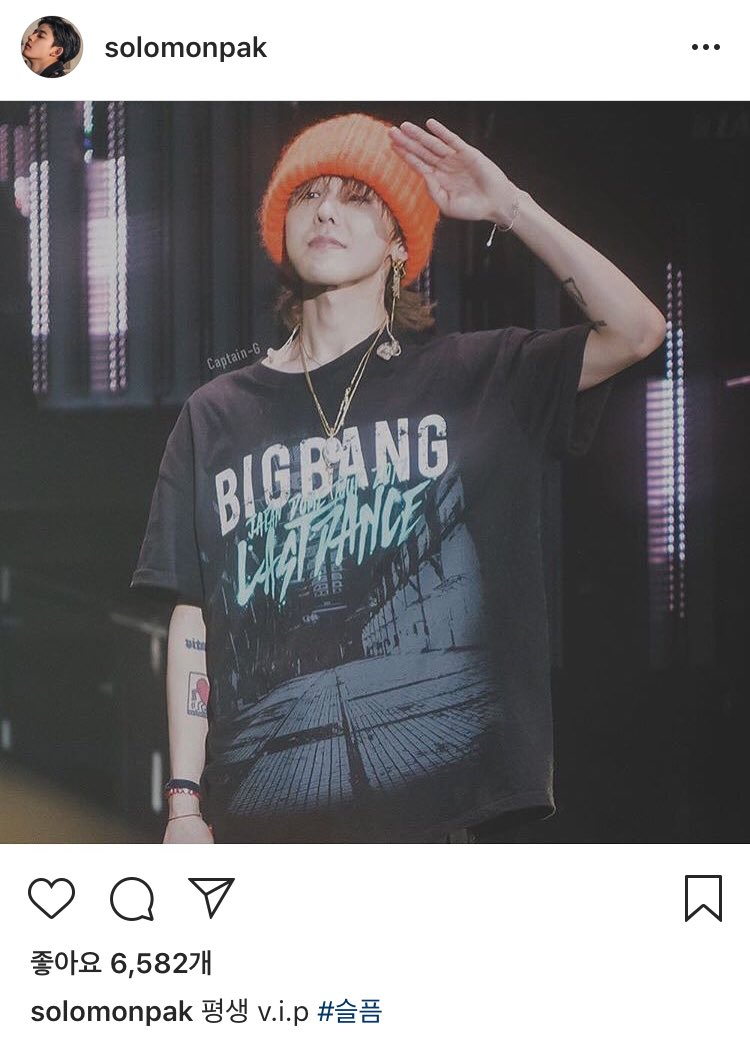 "Until forever v.i.p. #sadness"

[+183, -32]

1.[+109, -4] "V.I.P. until forever"ㅠㅠ

2.[+85, -4] G-Dragon has a lot of male fansㅇㅇ

3.[+67, -4] Eun Saem tooㅋㅋ(She shared her G-Dragon's PEACEMINUSONE x NIKE KWONDO 1 shoes, and when asked about her favorite artist, she replied, "That'a big secret" and tagged BE'O and G-Dragon.

4.[+48, -0] DinDin-nim is the best in this fieldㅋㅋㅋㅋㅋㅋㅋReally cuteㅠㅠㅠㅠ
(He shared his BIGBANG song list and said I'm in! "No worries.")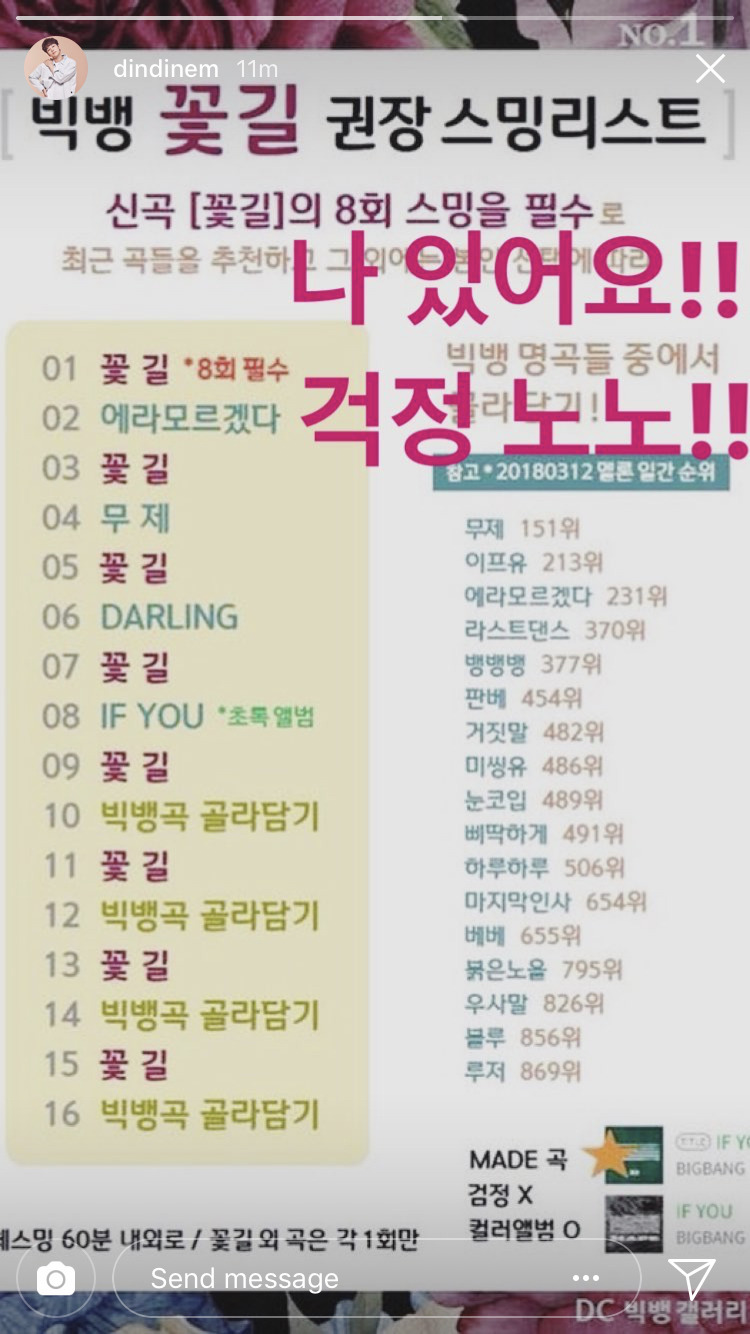 5.[+36, -1] But why am I so excited although I'm not a fan?
6.[+33, 0] We have a male fan in our house tooㅋㅋㅋ our dad

7.[+31, -2] God-Dragon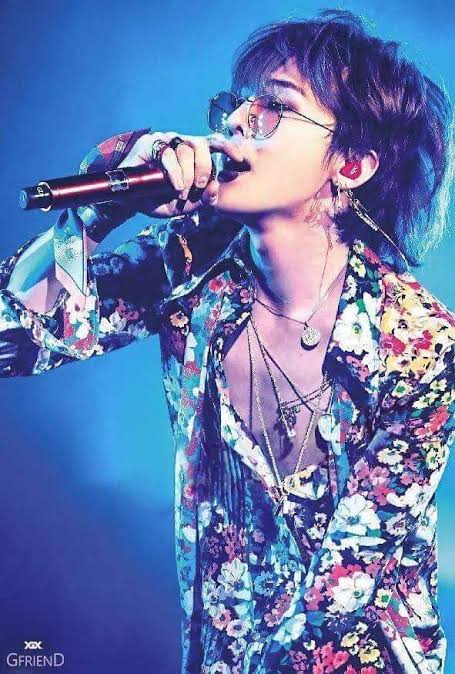 8.[+30, 0] Male fans are so cute ㄱㅋㄱㅋㄱㅋㅋ

9.[+28, 0] When I saw Gwi-nam's hair style, it reminded me of G-Dragon. Maybe that's the reason? ㅋㅋㄱAnyway Gwi-nam is really..ㅠ

10.[+27, -1] Big Naughty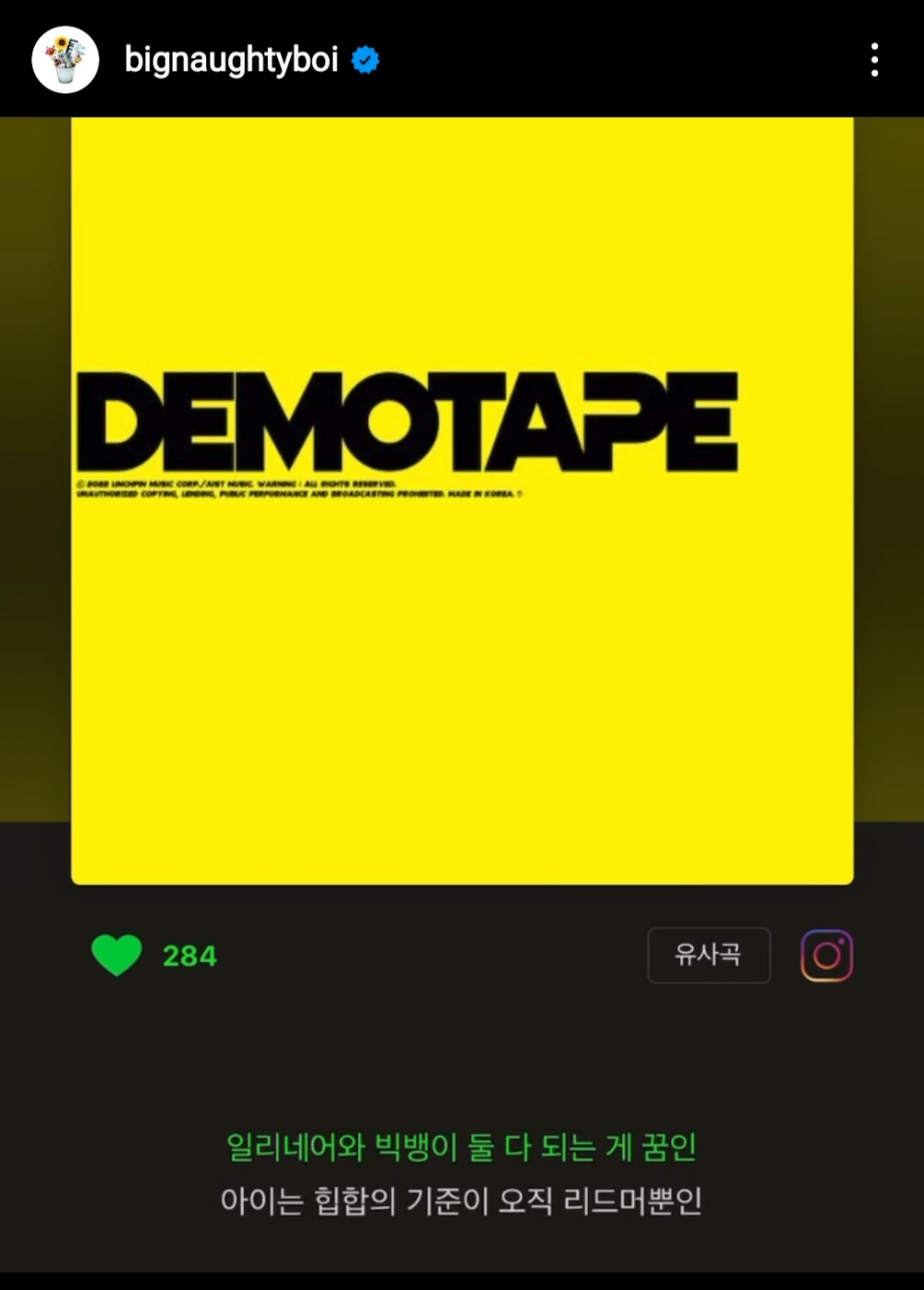 "It's my dream to be both Illionaire and BIGBANG"" (His lyrics from the song 'Way')

11.[+23, -1] There are so many male BIGBANG fans. Even male rappers who pick on idols everyday also like BIGBANG. I got to know a lot of BIGBANG masterpieces. This pic which includes BIGBANG's 'If You' lyrics was shared by Seo Dong Hyun